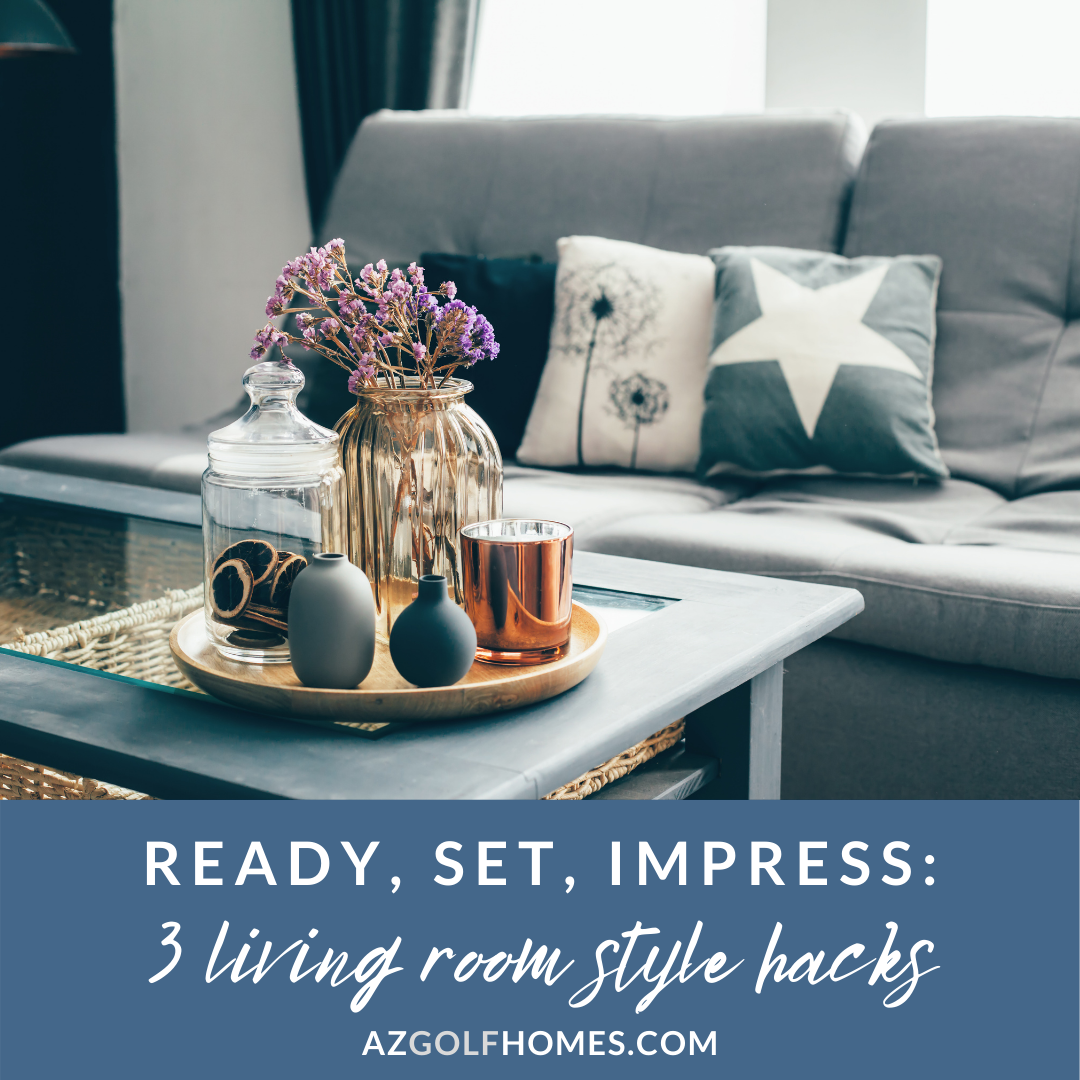 If you're like many people selling a golf course home in Scottsdale, you know that making a great impression on prospective buyers is essential – and with these three living room style hacks, you almost can't go wrong.
Ready, Set, Impress: 3 Living Room Style Hacks Buyers Find Irresistible
When buyers come to tour your home, some rooms are far more important to them than others are. For example, the kitchen is a big one – even for prospective buyers who won't spend much time in the space – and so is the primary bedroom. The living room, which is a home's central gathering hub, is also one of the most important spaces to stage.
So what can you do to make sure you're impressing prospective buyers the moment they set foot in the room? Check out these living room style hacks that buyers find irresistible:
Bright, natural light
Plenty of socialization space
Clear walking paths that aren't crowded
Here's a closer look at each.
Related: 3 secrets that could bring in higher offers on your home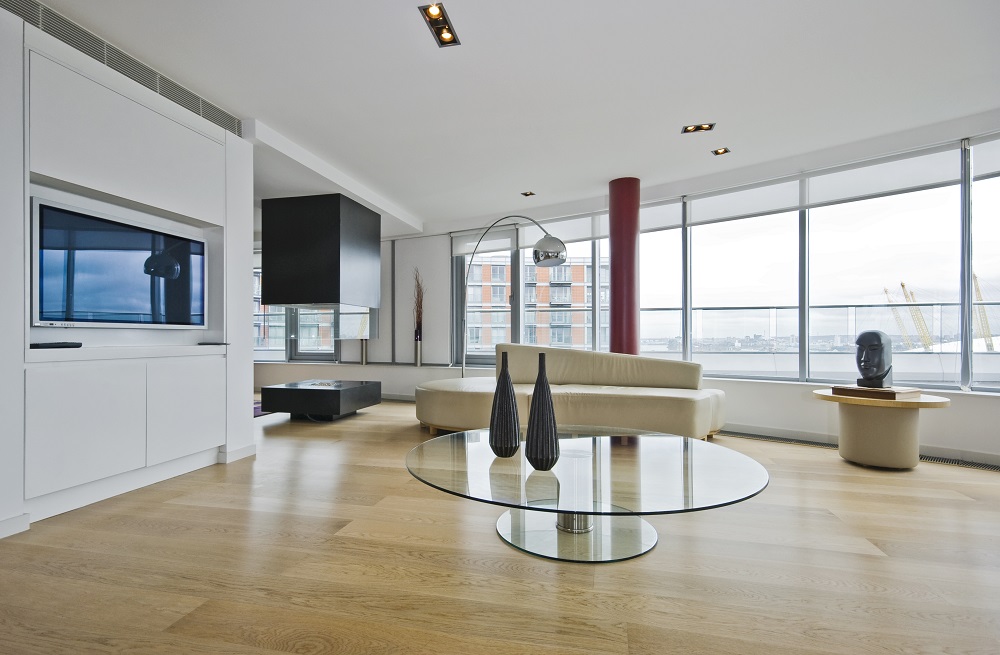 Living Room Style Hack #1: Bright, Natural Light
Even if your prospective buyers are the kind of people who pull down the blinds and block out the sun during the day, they want to see a room's potential for bringing in bright, natural light. That means when buyers come to call, pull up the shades all the way, pull back the drapes and make the most of the natural light that makes its way into the living room. You can do that by putting up a mirror opposite your biggest, brightest window; the mirror will essentially double the light in the room by reflecting it right back.
Pro Tip: It's okay to make up for deficits in natural light with artificial lighting. In fact, you should. If you have a low-light corner in your living room, place a standing lamp there and make sure it's on when buyers come to check out your space.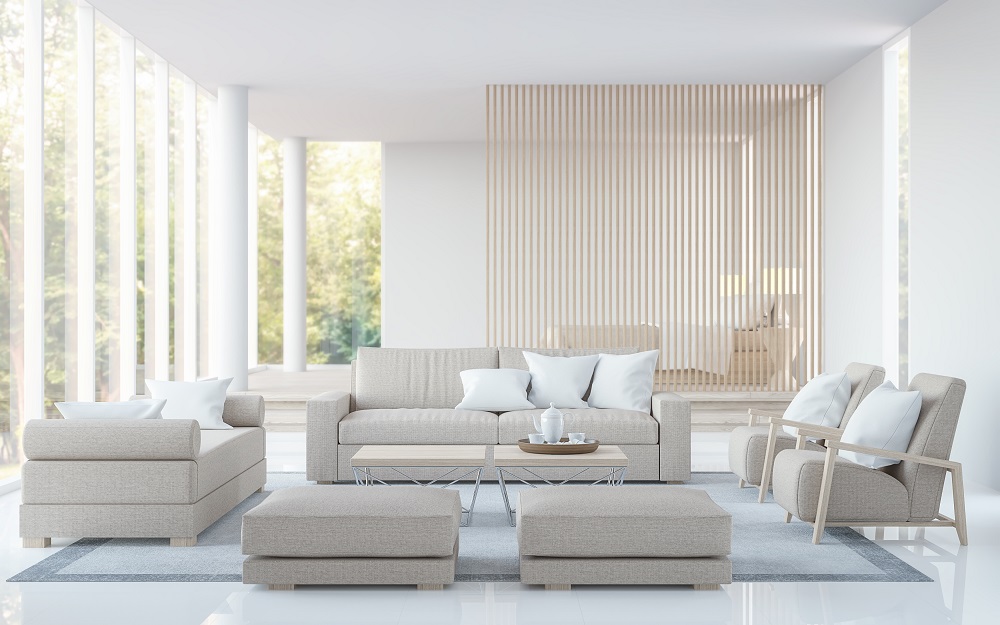 Living Room Style Hack #2: Plenty of Socialization Space
Never mind that your furniture will be going with you when you move – buyers like to see space carved out for socialization in the living room. Arranging your furniture into conversational groups can go a long way toward impressing prospective buyers, so take a few moments to declutter furnishings that make the space appear smaller and rearrange what's left.
Set up chairs opposite the sofa or put your loveseat at an angle facing it. Circle seating around a coffee table if possible to create the perfect environment for cozying up and chatting with people you care about.
Related: 5 simple bathroom improvements that could help you sell your home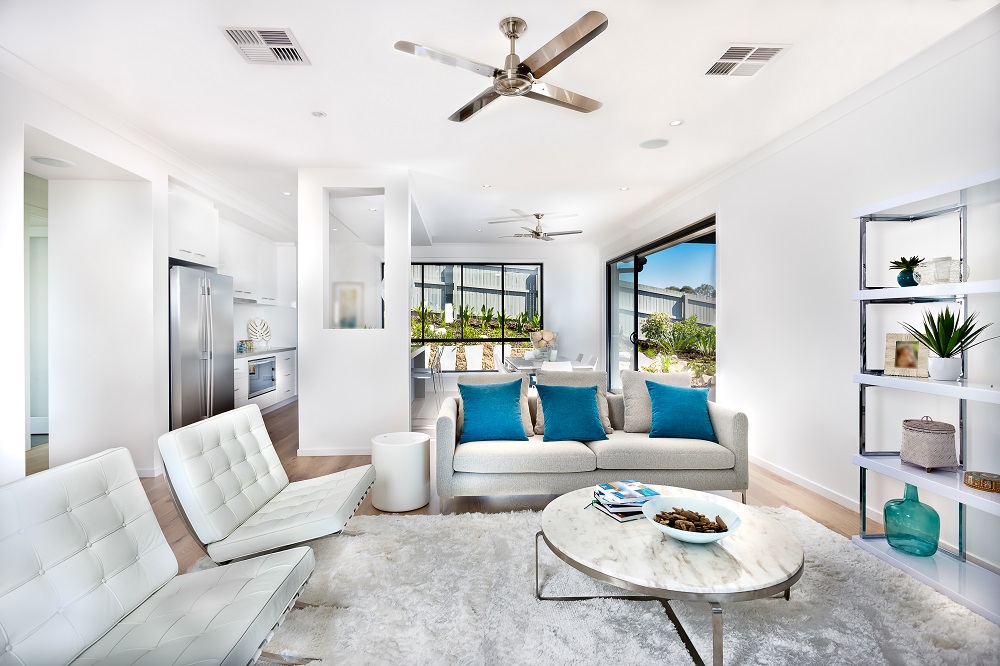 Living Room Style Hack #3: Clear Walking Paths That Aren't Crowded
Buyers like to see plenty of open space for walking. If they have to maneuver carefully to get around your loveseat or to the front of the sofa, they're going to feel like the space is too crowded – even if their own furniture is smaller than yours is – and that means you have some rearranging to do. Pull your sofa and other seating at least 6 inches from the wall, and make sure there's a clear 18 inches of walking space around each seating element (as well as between seating elements and the coffee table).
Related: How to bring spring into your home any time of year
Are You Buying a Golf Course Home for Sale in Scottsdale?
If you're selling your home and buying another one, call us at 480-405-4228 or fill out the form below to talk to a REALTOR now.
While you're here, you can also check out:
Don Matheson
REALTOR® | Founder
The Matheson Team – RE/MAX Fine Pro