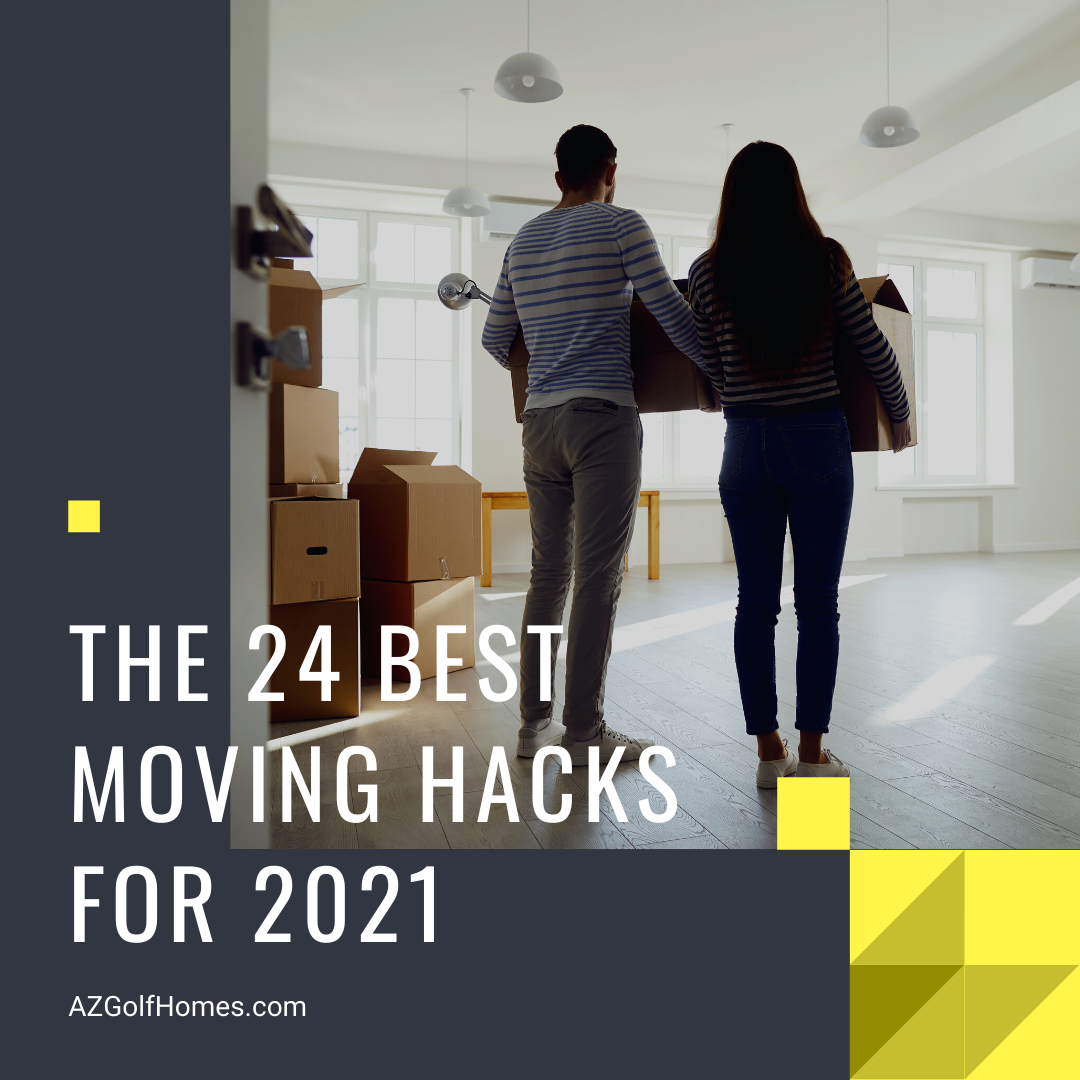 When you buy a new golf course home in Scottsdale, it's only a matter of time until moving day sneaks up on you – so check out the 24 best moving hacks for 2021 to save time, energy and money.
The 24 Best Moving Hacks for 2021
Moving can be stressful, but if you know what you're doing, you'll make it easier on yourself and everyone else involved. Check out these 24 moving hacks, divided by category, so you know what to do to make things easier on yourself.
| | | | |
| --- | --- | --- | --- |
| Before You Pack | Packing | Moving Day | Unpacking |
| 1. Downsize | 7. Start early | 16. Keep pets safe | 22. Let pets explore slowly |
| 2. Make a moving file | 8. Keep an "Essentials" box | 17. Corral kids | 23. Enlist unpacking help |
| 3. Enlist help | 9. Label everything | 18. Give movers space | 24. Don't be afraid to rearrange |
| 4. Book your services | 10. Group like items | 19. Take pictures of your electronics | |
| 5. Schedule utilities | 11. Use small boxes for heavy items | 20. Hand-carry your most important items | |
| 6. Get supplies | 12. Avoid empty space | 21. Unload room-by-room | |
| | 13. Pack smart with towels | | |
| | 14. Bundle breakables carefully | | |
| | 15. Pack dishes vertically | | |
Here's a closer look at each.
Moving Hack #1: Downsize
Go through your belongings and decide what you don't need to bring to your new home. A good rule of thumb is that if you haven't used something in 6 months or more, it's probably time to say goodbye to it. You can also check out these seven places that need your donations when you move.
Moving Hack #2: Make a Moving File
Keep all your documents together in one file, whether it's digital or on paper. You'll need copies of mortgage documents, final bills, moving contracts, storage unit paperwork and anything else that could come in handy on moving day.
You'll also want to include things like:
Financial documents
Social Security cards
Birth certificates
Medical records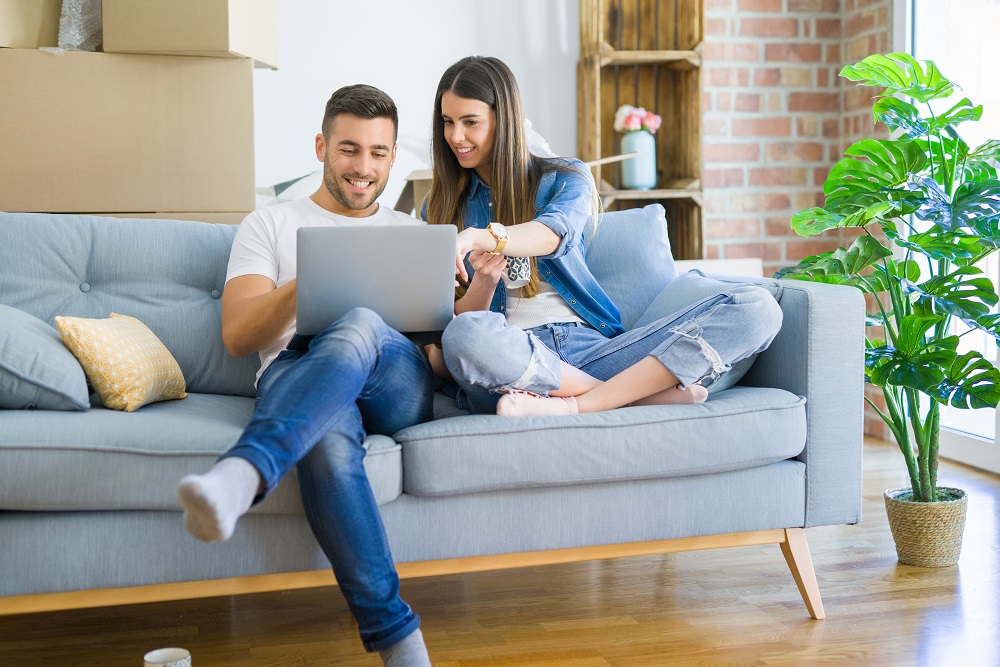 Moving Hack #3: Enlist Help
Call in favors early – and schedule a specific day for people to come help you. You can also delegate certain jobs to family members; kids can help pack their own rooms and common areas, and people in your family who use some rooms more than others (like the home gym or media room) can be responsible for most of the work there.
Related: All about moving to Scottsdale
Moving Hack #4: Book Your Services
Whether you're hiring movers or renting a moving truck and making it a DIY job, book your service early. If you're having the house cleaned by a professional after you move out, you should schedule that as soon as possible, too.
Moving Hack #5: Schedule Utilities
Schedule your utilities for turn-on as soon as you know the date you're moving. It can take time to get appointments, so the earlier you can call, the better of you'll be.

Moving Hack #6: Get Supplies
Buy more moving supplies than you think you'll need. You can always return them when you're all packed up – and if you have more than you need, you won't have to stop to buy more when you're on a roll.
Related: Scottsdale Relocation Guide
Moving Hack #7: Start Packing Early
Start packing as soon as you know you're moving. The sooner you begin, the easier the whole job will be – you can spread it out over several weeks.
Moving Hack #8: Keep an "Essentials" Box
Pack an "Essentials" box that stays out until every other box has left your house. This box should contain all the things you'll need on your first night in your new home, such as:
Kids' toys, tablets, books and other entertainment items
Toiletries
Towels and washcloths
A shower curtain
Paper plates, plastic silverware and paper cups
Cleaning supplies
Chargers for phones, tablets and other electronics
Medications
Pet toys, food, dishes and beds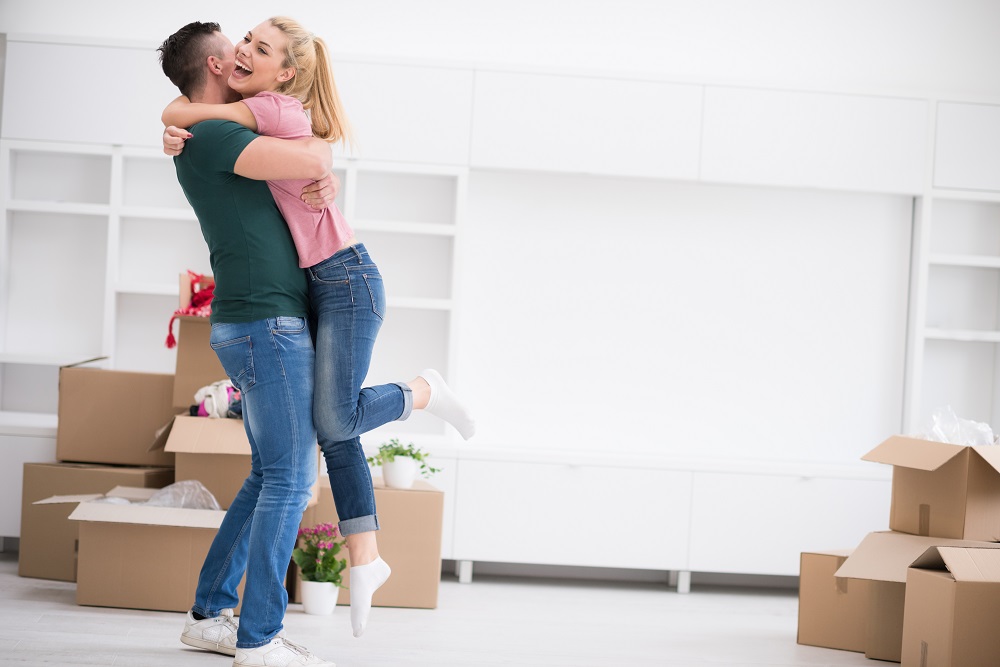 Moving Hack #9: Label Everything
As soon as you fill a box, label it with its contents. Make note of where the box belongs in your new home, too. You can use a color-coded system where you label all the boxes with blue stickers "Living Room," the yellow-stickered boxes "Dining Room," and so forth – but don't overthink it. If it's enough to write what room a box goes in, leave it at that.
Moving Hack #10: Group Like Items
Don't mix-and-match the items in your boxes. Keep bedroom items together; living room items together; kitchen items together… you get the picture. Packing this way makes it a lot easier to unpack when it's time.
Moving Hack #11: Use Small Boxes for Heavy Items
Heavy items like books belong in small boxes. That way, when you're transporting them from Point A to Point B, you run less risk of a box breaking open – and you can choose what weight you carry by stacking boxes in your arms if one box isn't too heavy for you.
Related: Have you outgrown your home?

Moving Hack #12: Avoid Empty Space in Boxes
Don't leave any empty space in your boxes. Doing so wastes valuable "real estate" inside the boxes and makes your belongings more likely to break when the box is jostled.
Moving Hack #13: Pack Smart With Towels
Use towels, bedsheets, pillowcases and other linens to fill those empty spaces in boxes. That way, you won't need as many separate boxes for your linen closets.
Moving Hack #14: Bundle Breakables Carefully
Back to those towels and sheets: You should wrap your breakables in bubble wrap and your own soft packing materials. Keep all your breakables together (as long as they're well-wrapped, of course) so they're easier to deal with during and after the move.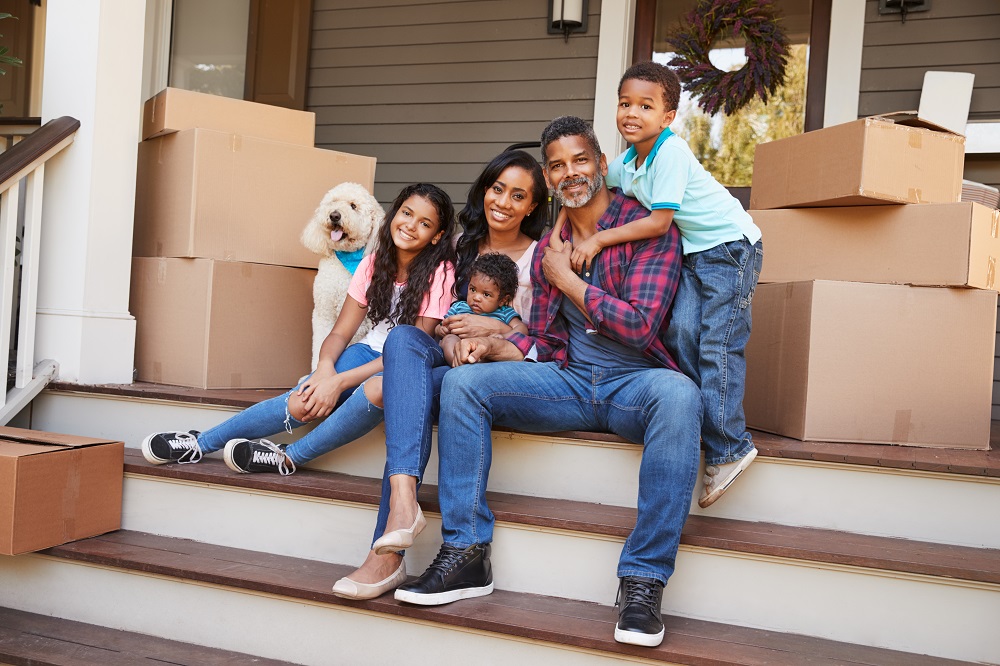 Moving Hack #15: Pack Dishes Vertically
Pack your dishes vertically instead of horizontally. You'll likely have more room in your boxes this way, and you'll be better able to protect all your plates.
Moving Hack #16: Keep Pets Safe
If you can't send your pets to Grandma's for moving day, keep them in one room with the door closed. Mark the door so movers don't open it – you don't want a pet darting out an open door.
Related: How to move with pets
Moving Hack #17: Corral Kids
If your kids are small, it may be in your best interest to leave them with a sitter on moving day. You'll have your hands full helping movers, directing people, carrying boxes and cleaning. If you can't leave your children with a sitter, give them age-appropriate jobs to keep them occupied.
Moving Hack #18: Give Movers Space
If you're hiring movers, stay out of their way – they know what they're doing, so don't try to micromanage. Simply let them know you're there if they have questions and find a way to support them (or stay out of the way by cleaning rooms they've emptied).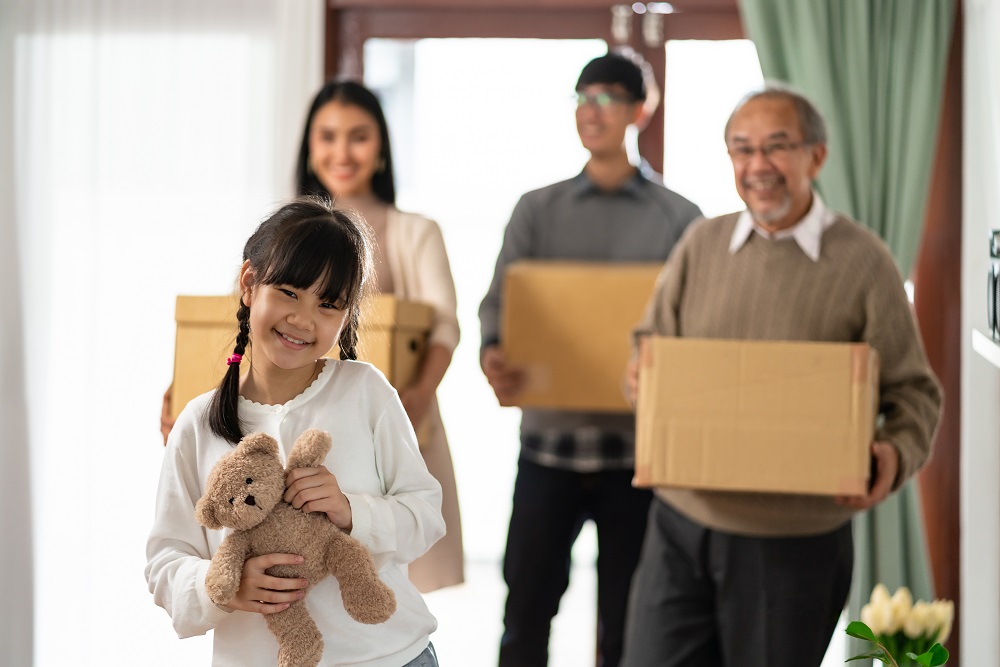 Moving Hack #19: Take Pictures of the Back of Your TV
Before taking the cords out of the back of your TV, get good photos of the wiring setup. That way, you can put everything back where it belongs (no guessing!) when you get into your new home.
Moving Hack #20: Hand-Carry Important Items
Hand-carry everything that's important to you, such as your moving folder and your "Essentials" box. If you have items you normally keep in a safe, keep those with you – don't leave them with movers.
Moving Hack #21: Unload Room-by-Room
If you're moving yourself, immediately put each box where it belongs in your new home. Don't pile everything up in the entryway and think, "Oh, I'll get it later." Take the extra steps now to make things easier on yourself later.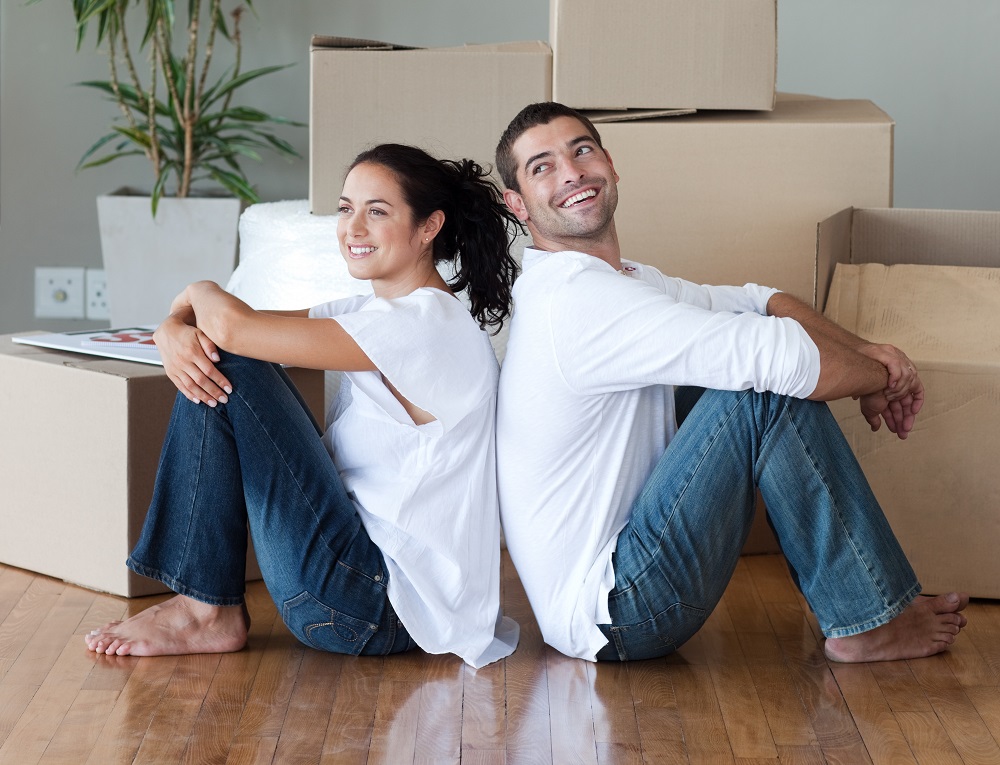 Moving Hack #22: Let Pets Explore Slowly
If you have pets, don't give them free-run of the new house. Instead, keep them in one room with the door closed and let them adjust slowly. If you're not sure how long it should take, talk to your veterinarian – but most experts say that you should open the house to your pets just one room at a time.
Moving Hack #23: Enlist Unpacking Help
Friends and family can help you unpack – just point people in the right direction and turn them loose. You'll be grateful for the help, and you'll be surprised at how quickly things get done.
Moving Hack #24: Don't Be Afraid to Rearrange
It's okay if you initially choose the wrong cupboard for your cups and dishes – you can always rearrange. The key: Catching a bad idea before you get every box unpacked and put away (although even then, it shouldn't take you long to rearrange).
Are You Buying a Golf Course Home for Sale in Scottsdale?
If you're selling your home and buying another one, call us at 480-405-4228 or fill out the form below to talk to a REALTOR now.
While you're here, you can also check out:
Don Matheson
REALTOR® | Founder
The Matheson Team – RE/MAX Fine Pro