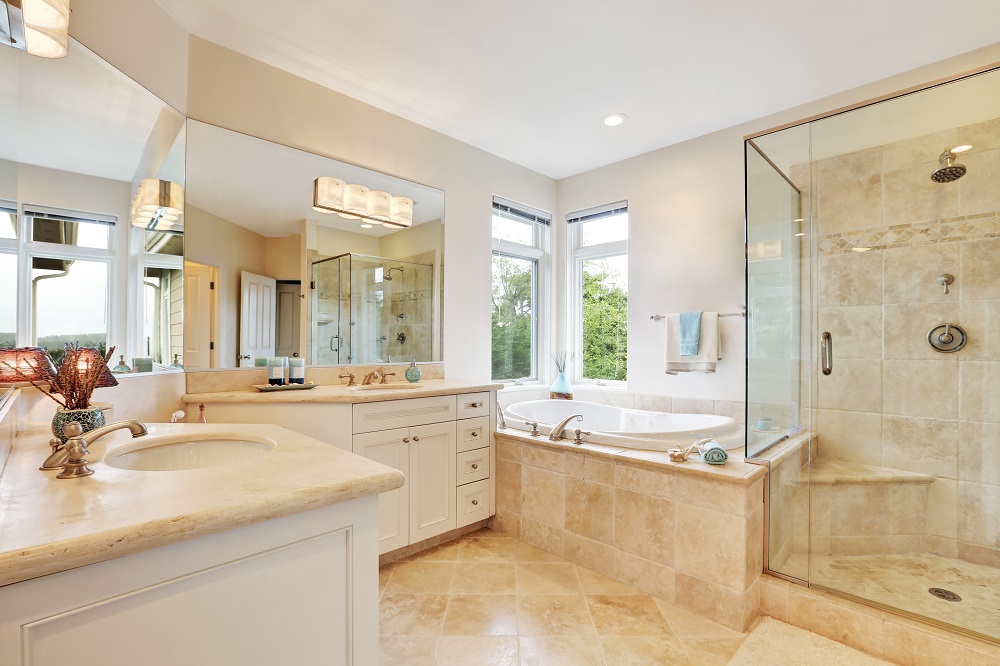 When you sell a golf course home for sale in Scottsdale, whether it's in Ancala, Las Sendas, Rancho Manana or elsewhere, you have to make it capture your prospective buyers' imaginations – and what better way to do that than to turn an ordinary master bathroom into a personal spa retreat?
Check out these seven tips to turn your bathroom into a personal spa:
Create extra storage
Choose soothing colors
Invest in a towel warmer
Bring in live plants
Add posh towels
Sprinkle in fresh scents
Display art and luxury items
7 Tips to Turn Your Bathroom Into a Personal Spa
Buyers love bathrooms, and you can add a lot of value to yours by transforming it into a relaxing retreat. (Keep these tips in mind for when you buy a new home, too – you'll be able to create the same scene for yourself there.)
Related: 7 staging tips for your master bedroom
#1. Create extra storage.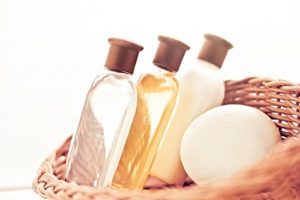 Making space in your bathroom helps you get rid of clutter. Before you do that, get rid of everything you don't use frequently and store it elsewhere.
Then, dive into spa-like storage; use wicker baskets to display towels, jars and trays to store toiletries, and add shelving to your wall space. The more storage space there is, the more your buyers will like it.
#2. Choose soothing colors.
If your bathroom is stark white and features bright pops of color, or if the walls are painted in bold shades, tone things down a bit. Choose soft whites, beiges, blues and greens to create a more tranquil environment – and take out the pops of color, because this room is all about harmony moving forward.
#3. Invest in a towel warmer.
A towel warmer is a luxury item that no spa retreat can go without. Choose a wall-mounted model that plugs in if you wish to take it with you when you leave (just make sure you tell your real estate agent that it's not staying with the house).
#4. Bring in live plants.
Balance out indoor air by adding lavatory-friendly houseplants to the bathroom. Some of the best you can choose are Aloe vera, bromeliads, bamboo and orchids – or use all of them if you have the space. If you don't have a green thumb, don't worry; bamboo and a few others can definitely survive on minimal care. Don't want to risk it? Put freshly cut flowers in a vase on the counter and call it a day.
#5. Add posh towels.
Fluffy towels are the perfect way to pull together your décor. The key: Not using them until you sell the house. Upgrade to extra-large bath sheets and display them on the towel warmer, roll them in those wicker baskets, or put them on the new shelving you've installed.
#6. Sprinkle in fresh scents.
Aromatherapy is a staple in any spa, and you can use it to your benefit in the bathroom. Think about scents like vanilla, jasmine and lavender to create a calming effect – but don't overdo it. Try adding scented soap and candles (but don't use either), which can give off a faint aroma when they're unused.
#7. Display art and luxury items.
Choose a piece of art (or several) to tie together your décor and create a peaceful, relaxing environment. Luxury items like high-end scrubs, soaps, bath salts and other products belong in a tray on the counter, as well as a few decorative elements – but only if you have space to spare. If the countertop is too small, keep it clear; you want to show buyers the room's potential, not show them how easy it is to clutter.
Related: How to help your Realtor® sell your home quickly
Bonus Tips:
Add a dimmer switch to your lights
Add seating if you have space
Add a wooden bathtub tray
Upgrade your shower head
Add new plumbing fixtures
Search Golf Course Homes for Sale in Scottsdale
Are You Selling a Golf Course Home for Sale in Scottsdale?
We can help you sell your home quickly and at the right price. Call us at 480-405-4228 to learn how we'll put your house in front of all the right buyers.
Ready to start exploring golf course communities in Scottsdale? Check out our:
You can also check out listings in all Scottsdale's golf communities here.
Don Matheson
Realtor | Founder
The Matheson Team – RE/MAX Fine Properties
21000 N. Pima Rd., #100, Scottsdale, AZ 85255
480-405-4228 
[email protected]