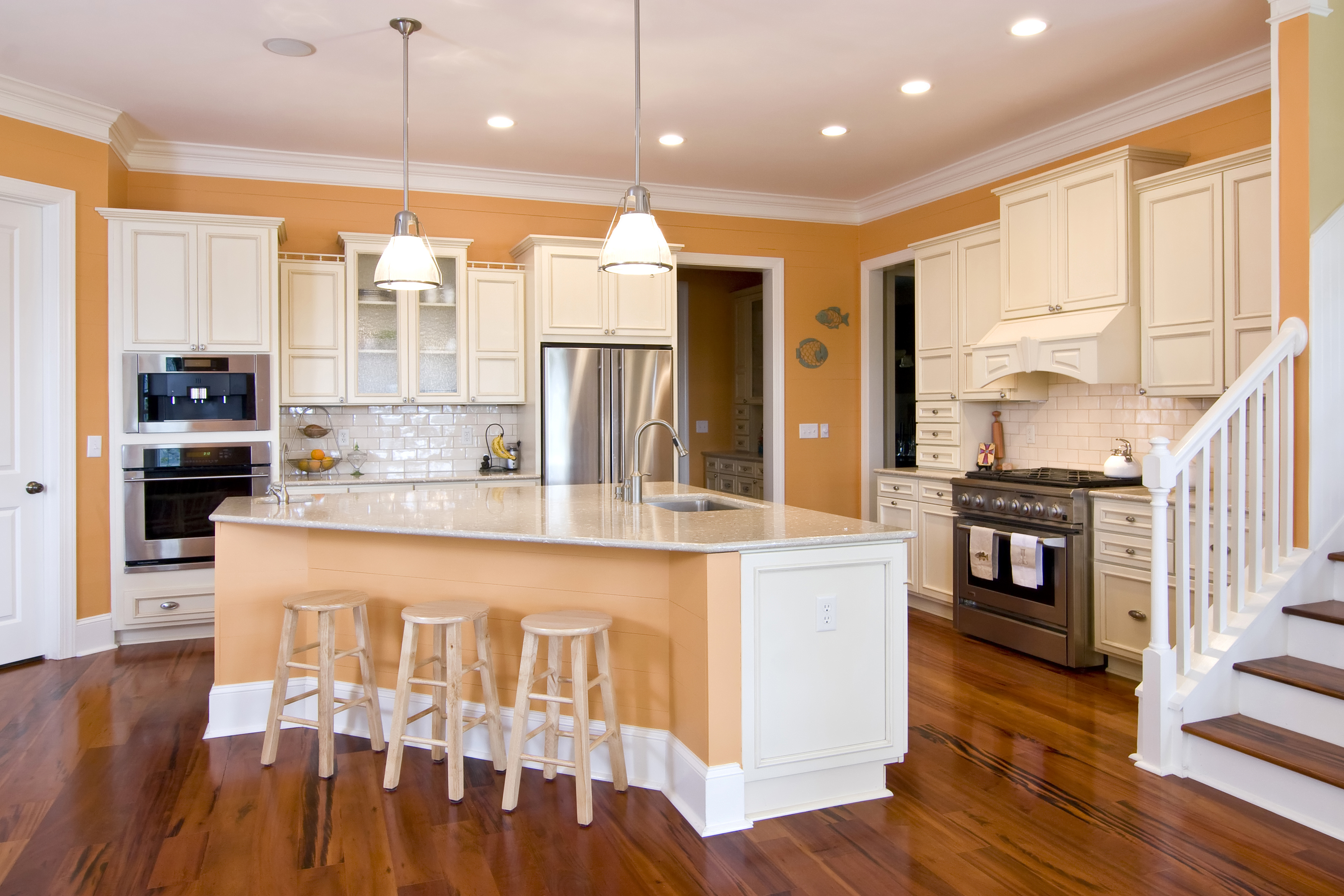 When you put your home on the Scottsdale real estate market, you want to sell it quickly and for as much money as possible – and the last thing you want is for your house to sit on the market without showings or purchase offers.
Fortunately, there are a few things you can do to help your agent sell your home.
How to Help Your Realtor® Sell Your Home
It's always important for your home to stand out when you're selling it, regardless of whether we're in a buyer's market or a seller's market. You can make sure yours is ready to go at the best possible price by making repairs and updates, improving its curb appeal, and styling and staging its interior before you even list it. Once that's done, you have to price it properly by following your Realtor's advice.
Repairs and Updates
Loose pavers? Cracks in the walls? Old roof or HVAC system?
Make sure you fix everything that's broken before you list your home. You can hire a home inspector to uncover all your house's issues to avoid problems once you receive an offer; remember that buyers will hire a home inspector, and you don't want any surprises that can derail your transaction.
If you're thinking about making updates, talk to your Realtor first. Some home upgrades pay off more than others do, and some actually end up costing you money at closing. You also need to know that replacing a roof or an HVAC system isn't an upgrade that will pay off at the closing table. Instead, those things are considered routine maintenance, and they're expected of you as a homeowner anyway.
Curb Appeal
Boosting your home's curb appeal is one of the most important things you can do before you sell your home. When potential buyers drive up to the house for a showing, they start forming an opinion right away – and you need it to be a good one.
To improve your house's curb appeal:
Pick up toys and stray lawn equipment. Put them away neatly.
Water and cut the grass, if you have it, and clean up other landscaping features such as bushes and plants.
Tuck away plastic matting beneath rock features, and cover bare spots by adding more rocks if necessary.
Wash your windows, inside and out.
Sweep the porch and walkway, and replace burned-out bulbs on the house or path lights.
Add a splash of color by placing a potted plant or two on the porch, near the door, to make the home look more inviting.
Replace worn or faded house numbers with shiny, new ones.
Fix chipped paint or faded areas. You may not need to repaint your whole home, but it's a good idea to talk to your Realtor if you think you might.
Stage and Style the Interior
When buyers are drawn in by your home's amazing curb appeal, don't disappoint them. Make sure the interior is staged to sell.
You can do that by removing about a third of all your furniture to make the home appear larger and more open, getting rid of pieces that don't coordinate with others or that are worn and tired-looking. While you're at it, clean your home from top to bottom and get rid of every piece of clutter. Remove everything from the counters, including coffee pots and decorative items, and minimize your décor so that you only have neutral (and not eccentric or family-related) pieces on display.
Other tips you can use:
Mount mirrors in strategic spots to make rooms appear larger.
Set up the space for entertaining by placing wine glasses on the table, putting out matching mugs on kitchen islands or setting up a fruit basket with ripe, fresh and colorful fruit on a bar.
Replace personal family photos with generic artwork.
Place elegant, white linens in your bathrooms and put them away after showings – don't use them until you've sold the house.
Set up décor in themed groups in odd numbers, like three colorful vases or five special books.
Price Your Home Properly the First Time
Your agent is going to suggest a price for your home, and it's important that you pay close attention when he or she does. Your Realtor isn't pulling a number out of thin air – he or she is basing it on comparable homes that have sold (and those that haven't sold) so you can price your home appropriately for the market.
If you price your house too high, it's not going to sell.
If you price it too low, you're leaving money on the table.
That's why it's incredibly important to listen to your real estate agent's suggestions when it's time to sell. Your house is only worth what a buyer is willing to pay for it, and your Realtor can give you a solid foundation for pricing by researching other sales, withdrawn listings, and expired listings in the area.
Are You Selling a Golf Course Home in Scottsdale?
We can help you sell your home quickly and at the right price.
Call us at 480-405-4228 or contact us online to find out how we can put your home in front of all the right buyers through our intensive marketing strategies.
If you're also looking for a new home, check out all our real estate listings in golf communities or our:
Don Matheson
Realtor | Founder
The Matheson Team – RE/MAX Fine Properties
21000 N. Pima Rd., #100, Scottsdale, AZ 85255
480-405-4228 
[email protected]