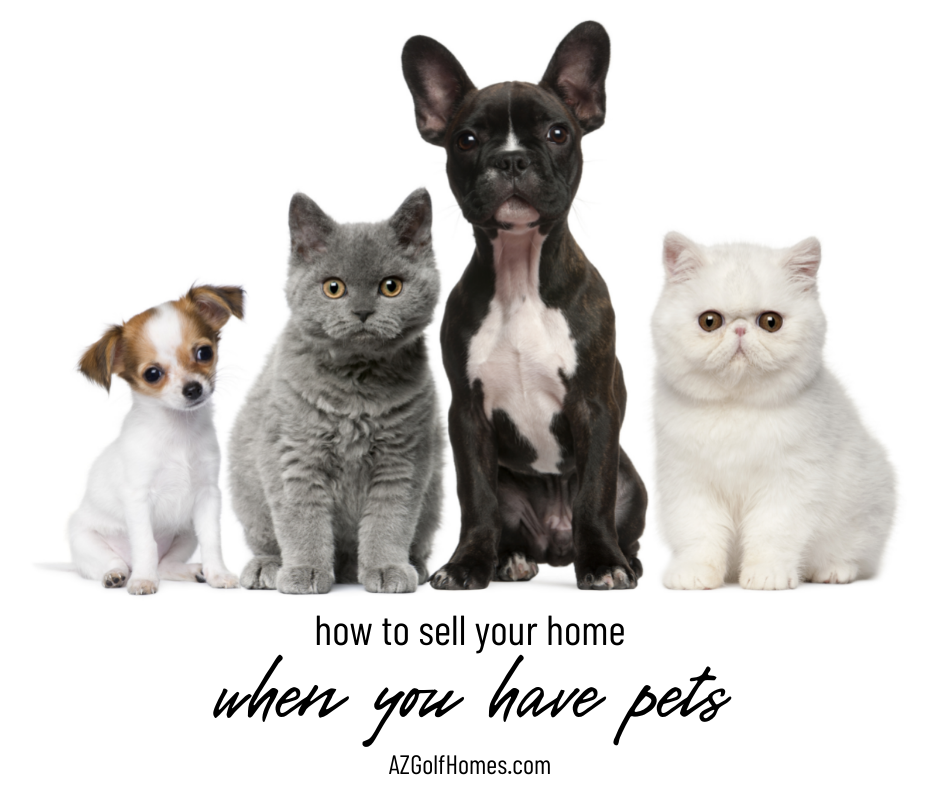 Selling a home as a pet parent presents its own set of challenges. First, you have to arrange to get your pet out of the house every time someone wants to see it; second, you have to eradicate pet odor so prospective buyers aren't thinking about your pets when they should be exploring your home's best features. So how do you sell a home when you have pets? This guide explains.
How to Sell a Home When You Have Pets
One of the biggest challenges pet parents face is what to do with their pets when someone wants to see the house. Some people choose to have their pets stay with grandma or a trusted friend while the house is on the market; others choose to take their pets (and all their pets' belongings) out of the house when buyers schedule a tour.
Related: 5 garage staging tips to help you sell your home
Whichever route you take, one thing remains the same: You have to eradicate pet odors from your home. Otherwise, you run the risk of putting off buyers who don't love animals (or worse, buyers who are allergic to animals).
Deodorizing Your Home When You Have Pets
Use these tips to help deodorize your home:
Have your carpets and rugs professionally cleaned. Carpets and rugs tend to hold on to pet odor, even if your pet rarely spends time on them. The best way to solve the issue is to have them professionally cleaned; you can also rent a steam-cleaner from your favorite home improvement store if you don't have one of your own.
Store pet beds and litter boxes in your laundry room or another location that's easy to clean quickly. You'll want to take these items with you when you leave for showings (along with your pet) so that they don't distract buyers. For most people, the simplest solution is the laundry room – particularly if it's attached to the garage. You can simply pick up everything you need on your way out the door; just run a broom through the area and head out.
Clean up fur your pet leaves behind. Pets shed – it's a fact of life. Even if you feel like your pet doesn't shed much, you should run a vacuum or lint roller over your sofa and any other furnishings your pet frequents. If you know that your pet has left some odors behind on a piece of furniture or two, have the upholstery professionally cleaned. Then, you can put a sheet over the furniture (rather than kicking your pet off permanently with no way to explain why) between showings.
Move pets that you can't take, like reptiles, snakes and fish, out of your main living area. You should also let your agent know to expect to see them – and your agent can let buyers' agents know.
Selling your home when you have pets doesn't have to be tough – but it does require you to do a little extra work to remove odors and your pet's belongings. If you're not sure what to do, it's always a good idea to talk to your REALTOR®.
Related: Can you turn a bonus room into a selling feature?
Are You Buying a Golf Course Home for Sale in Scottsdale?
If you're selling your home and buying another one, call us at 480-405-4228 or fill out the form below to talk to a REALTOR now.
While you're here, you can also check out:
Don Matheson
REALTOR® | Founder
The Matheson Team – RE/MAX Fine Pro