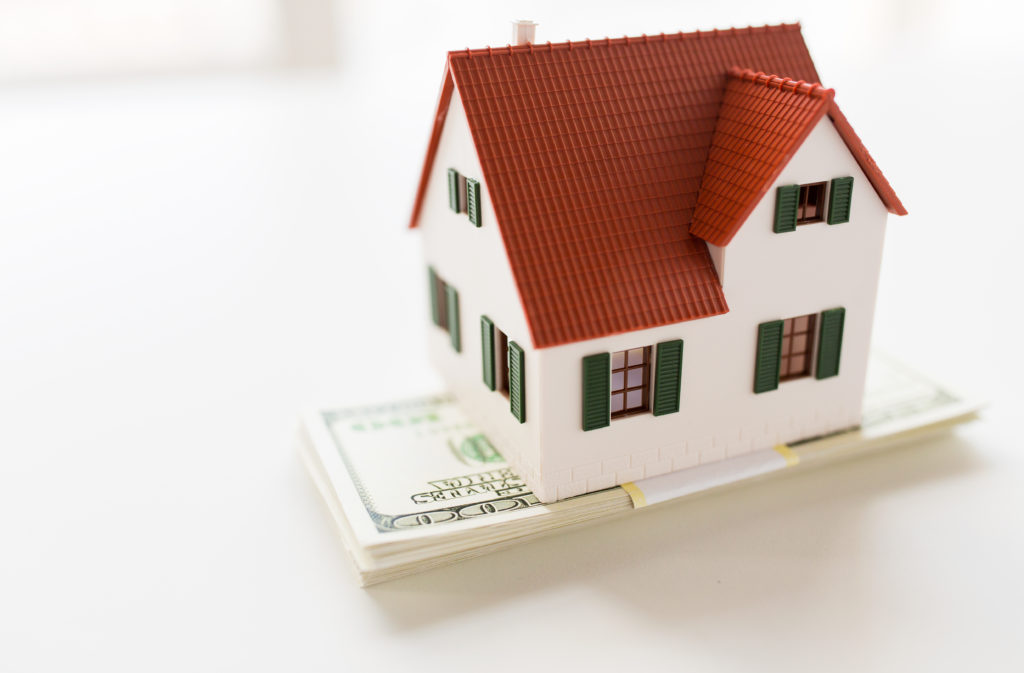 When you make an offer to buy a golf home for sale in Scottsdale, whether you've chosen one in McCormick Ranch, Las Sendas or elsewhere, you're going to need an earnest money deposit.
But what is an earnest money deposit, what's it for, and where does the money go once you give your agent a check?
What is an Earnest Money Deposit?
An earnest money deposit, which is also called a good faith deposit, is cash (in the form of a cashier's check or money order) that your agent will put in escrow to show the seller that you're a serious buyer.
When a seller puts a home on the market, he or she waits for an offer to come along. When you're the one making an offer, you need a way to show the seller you're serious about buying – and the earnest money deposit is your way of "putting your money where your mouth is."
For a seller, taking a home off the market is a big risk, because it shuts out other potential buyers. Your earnest money deposit shows the seller that you're really willing to buy and helps provide a little bit of security.
How Much is a Standard Earnest Money Deposit?
There's no set rate for an earnest money deposit. Typically, though, you can expect to put down between 2 and 3 percent of the home's purchase price. Your best bet is to talk to your Scottsdale Realtor® about how much is appropriate. Your agent will be able to give you guidance that fits your situation.
Usually, you'll bring your agent a cashier's check or money order for the earnest money deposit. You'll never, ever give earnest money directly to the seller.
Do You Get Your Earnest Money Back?
Your agent will put the funds for your earnest money deposit in an escrow account. It'll be managed by your agent or the title company – it doesn't go directly to the seller. It stays in escrow until you close.
What Happens to Earnest Money at Closing?
Usually, your deposit is applied to your closing costs or your down payment on the home, or it's returned to you at closing.
Can You Lose Earnest Money?
It is possible for you to lose your earnest money deposit. While that's not the norm, there are three big instances in which you can kiss that cash goodbye:
When you waived your contingencies
You failed to meet the timeline in your purchase contract
You back out of the deal without a reason
Waiving Contingencies
Your agent will build contingencies – conditions under which you'll buy the home – into your real estate purchase contract. They'll most likely involve financing (and your ability to get it within a certain timeframe), a good home inspection (you won't have to buy if the inspection turns up major problems you're not willing to deal with) and a solid appraisal (the home is worth its price). Other contingencies do exist, but these are the most common; if you don't include them in your contract but one of these causes you to leave the deal, you're at risk of losing your earnest money deposit.
Failing to Meet the Deadline
Sometimes lenders take a long time to approve a loan – especially when an applicant's financial situation changes. In cases like these, it's easy to miss the financing deadline, even when the seller expects you to have funding in place. Usually, you can talk to your agent and he or she will smooth things out with the seller's agent. However, if that's not possible, you could lose your earnest money deposit.
Backing Out of the Deal
Whether you get cold feet or you just decide the house isn't right for you, backing out of the deal without a contingency in your contract is another way you can lose your earnest money deposit. The seller is expecting you to buy the house, and he or she has taken it off the market – so sometimes leaving a transaction after you made a commitment will cost you.
Are You Searching for a Golf Home for Sale?
If you're looking for your dream home in one of Scottsdale's premier golf communities, we're here to help.
Call us at 480-405-4228 or contact us online to talk about what you need. We'll start searching right away.
In the meantime, check out all our listings in golf communities, or our:
Don Matheson
Realtor | Founder
The Matheson Team – RE/MAX Fine Properties
21000 N. Pima Rd., #100, Scottsdale, AZ 85255
480-405-4228 
[email protected]