Main Content
Gainey Ranch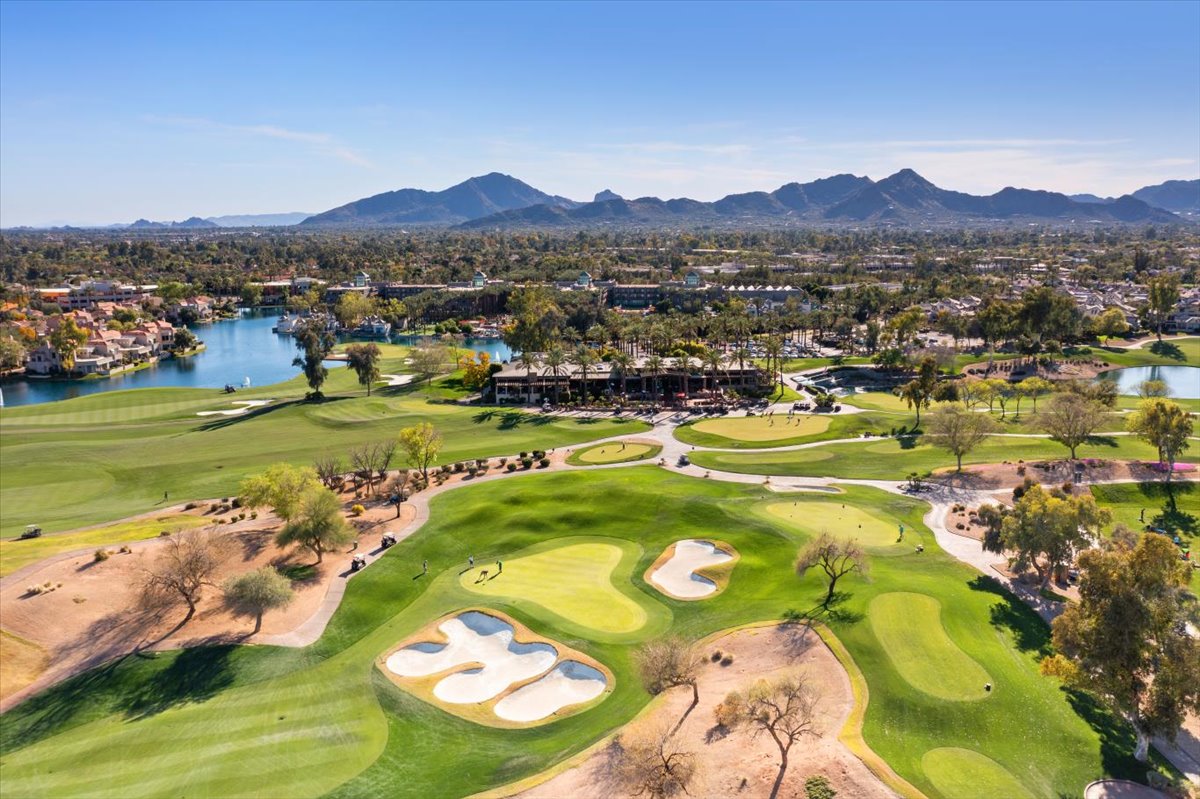 The 640-acre, resort-style community of Gainey Ranch is full of lush landscaping, palm trees and fountains and has spectacular views of the McDowell Mountains and Camelback Mountain. Gainey Ranch was formerly an Arabian horse ranch owned by Daniel C. Gainey, who sold the property to Markland Properties for residential development in the 1980s. Gainey's original family home is now the Gainey Ranch Estate Club, the neighborhood's community center and social hub. Every homeowner in Gainey Ranch has access to the Estate Club, which has its own fitness facility, heated pool, croquet lawn and tennis court.
Because of the area's close proximity to shopping destinations like Gainey Village Shops, Scottsdale Promenade, Old Town Scottsdale, Pima Crossing, Scottsdale Fashion Square, Kierland Commons and Scottsdale Quarter, Gainey Ranch residents have access to some of the best shopping in the Valley.
Real Estate
Gainey Ranch offers condos and townhomes ranging in square footage from approximately 900-2,000 square feet, and single-family detached residences and estates, which range in square footage from 2,000 to over 7,000 square feet. Many homes have golf course views.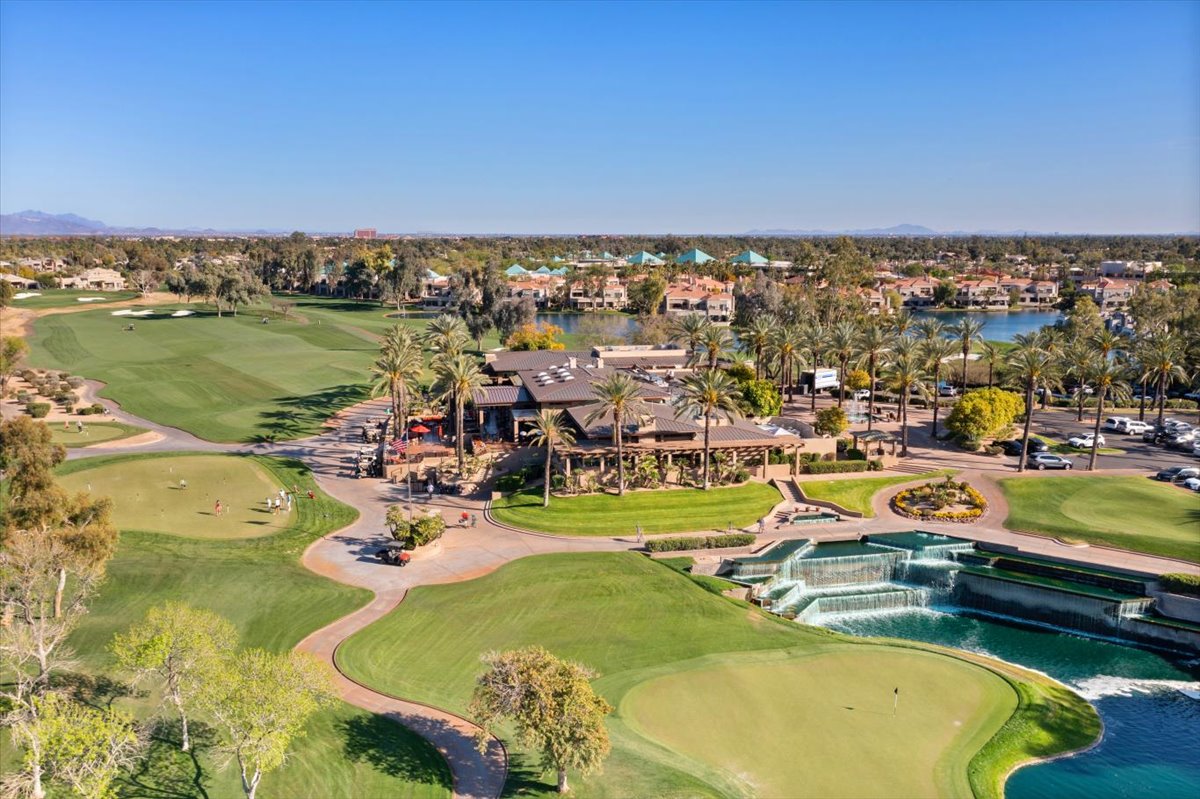 Gainey Ranch Golf Club is a semi-private golf club, offering tee times to the public and guests of the Hyatt Gainey Hotel as well as offering private and social memberships. Golf architect Michael Poellot designed three distinctive 9-hole tracts: The Dunes, a desert-style course; The Arroyo, a traditional island green course; and The Lakes, a challenging tract filled with multiple water hazards. Gainey Ranch Golf Club is owned and operated by ClubCorp, and members have access to the ClubCorp Network of hundreds of country clubs and business clubs nationwide including special offerings at more than 1,000 hotels, resorts, and entertainment venues. Members can enjoy excellent dining at any one of the dining facilities which include Crossroads, Barrel 41 Bar, and the Member's Grill as well as an extensive social calendar that is sure to have something for the entire family.
Membership Director
Kurt Dempster
480.368.7690
kurt(dotted)dempster(at)invitedclubs(dotted)com
https://www.invitedclubs.com/clubs/gainey-ranch-golf-club/
Membership Types & Pricing:
Full Golf Membership
Unlimited tee times throughout the year and use of practice facilities. Members can enjoy the clubhouse facilities for all meals, private dining rooms, and participation in a vibrant calendar full of golf and social activities held around the club each year.
- Initiation Fee: $80,000
- Monthly Dues: $1,200
Limited Golf Membership
Membership includes golf access from May 1st through October 31st and driving range, dining and social access year-round.
- Initiation Fees: $10,000
- Monthly Dues: $700
Social Membership
Social membership allows the member to enjoy all social and dining events.
- Initiation Fees: $1,000
- Monthly Dues: $180