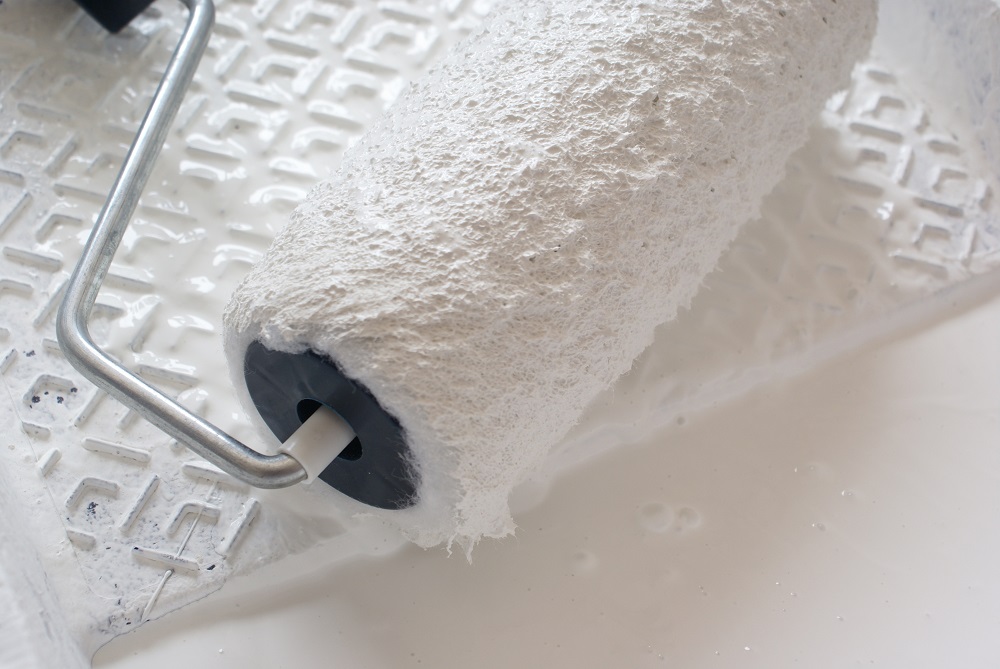 If you're thinking about selling your golf course home in Scottsdale, your real estate agent will walk though the house with you and point out areas that need repairs, staging or upgrades – but you can get a head start by tackling these five must-do maintenance tasks before you even call a Realtor®.
5 Must-Do Maintenance Tasks Before You List Your Home
Even if you've sold a home in the past, chances are pretty good that it's been a while – so these are the tasks you need to handle:
Paint and remove wallpaper
Update your kitchen with minor upgrades
Re-grout bathrooms
Refinish hardwoods
Make sure everything works
Related: How to stage your home for sale in Scottsdale
#1. Paint and remove wallpaper.
You don't have to repaint your entire house – unless it needs it – but you do have to make sure your home looks fresh and updated. For most people, that means hiring a professional painter to do touch-ups or full-room jobs. If you're repainting, remember:
Light and neutral colors sell better than dark or bold colors do
Give your attention to rooms with dark paint, chipped paint or dingy paint
If you have wallpaper in your home, remove it and paint the room in a light, neutral color. Wallpaper dates a home, and it's almost certain that buyers who can see past it will remove it – but they'll think twice about the time and expense involved, which means you may get fewer offers if you leave it up.
#2. Update your kitchen with small upgrades.
Don't do a major kitchen renovation without talking to a real estate agent first. You might be wasting your money. Instead, make a few updates wherever necessary, like replacing dated countertops and cabinet faces, installing new light fixtures and faucets, or replacing appliances that have seen better days.
Related: 5 kitchen staging tips you can't afford to ignore
#3. Re-grout bathrooms.
The bathroom, along with the kitchen, is one of the most important rooms in the house. Check on your grout – and if it looks old or is stained, redo it. It's a small thing, but it really makes a big impact.
#4. Refinish hardwoods.
If your hardwood floors have seen better days, call a professional to refinish them. You shouldn't have to replace them – simple refinishing is a great way to maintain the home's character. It usually provides a good return on investment, too, because great-looking floors contribute to your prospective buyers' overall good impression of the home.
#5. Make sure everything works.
Appliances, the HVAC system and even minor things like doorknobs and locks all have to be in working order before you open your home to buyers. If something that stays with the house (like the stove, the built-in microwave or anything else) is not performing well, have it repaired or replace it. Check window seals and locks, make sure the drawers pull out well and that the cabinets don't slam shut, and make sure all your lightbulbs are working.
Are You Selling a Golf Course Home for Sale in Scottsdale?
We can help you sell your home in Scottsdale – we use aggressive marketing techniques that put our clients' homes in front of all the right buyers.
Call us at 480-405-4228 to find out how we can market your home to help you sell it quickly and at the right price.
If you're also buying a new home for sale in Scottsdale, check out our:
You can also check out listings in all Scottsdale's golf communities here.
Don Matheson
Realtor | Founder
The Matheson Team – RE/MAX Fine Properties
21000 N. Pima Rd., #100, Scottsdale, AZ 85255
480-405-4228 
[email protected]