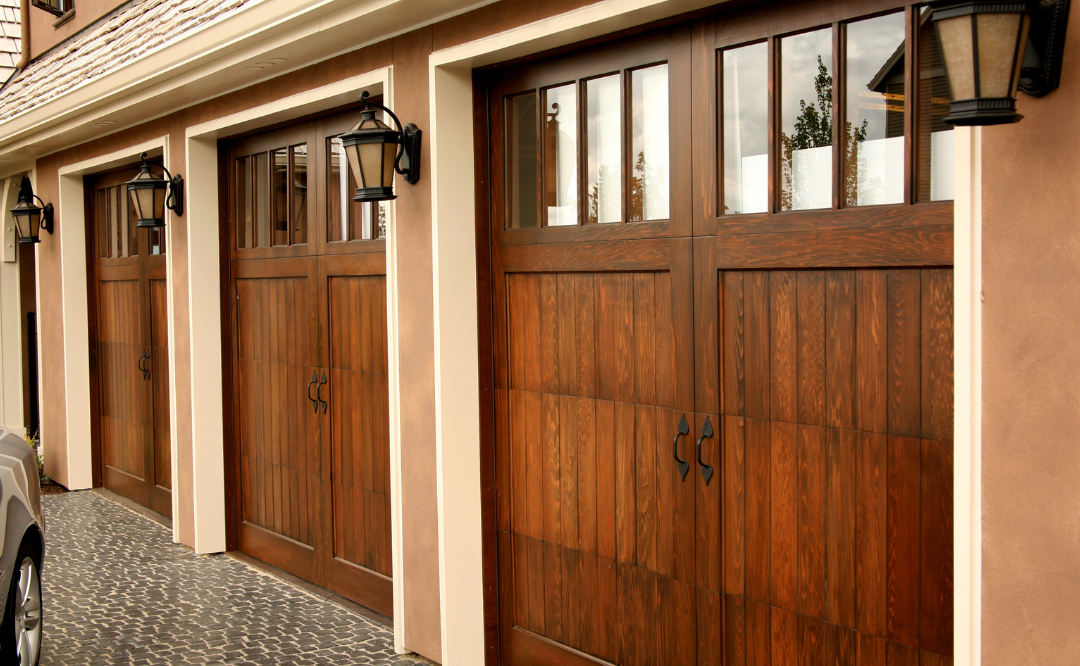 Did you know that the garage is a huge selling point for home buyers? Realtor.com surveys found that over 30 percent of homebuyers consider the garage one of the most important spaces in a home. If you plan to leave your garage as-is when you put your home up for sale, you may want to think again.
4
Tips to Make Your Garage More Appealing to Buyers
If you want to get top dollar for your home and sell quickly, you need to make every part of your home shine. Here are four tips for cleaning and staging your garage:
Declutter

your garage from top to bottom

Clean

everything

Paint

and u

pdate

the space

Organize

down to the last detail
Here's a closer look at each tip so you can sell your home quickly (and at the right price).
Garage Staging Tip #1:
Declutter
Your Garage From Top to Bottom
Many people have clutter in their garages – sometimes the space ends up being a catch-all for holiday decorations, out-of-season clothing, kids' toys and things that need to be dropped off as donations. Go through everything and get rid of what you don't want or need.
Decluttering makes the garage look better, but even better, it helps lighten the load when you move. The fewer items you have tucked away in your garage, the more appealing buyers will find it.
Potential buyers want to see plenty of storage space, plus room to park their cars. If you have many extra items that you can't get rid of, consider stashing them in a storage unit or with a family member until you move into your new home. (But before you do that, re-think your definition of "need." You may be holding on to things that you'll never use again.)
Garage Staging Tip #
2
:
Clean
Everything
After you remove the excess, start the cleaning process. Dust everything, get rid of cobwebs and dead bugs, sweep the floors and, if possible, pressure–wash the floor. Scrub the walls (you don't want to pressure-wash drywall or wood). The key: achieving a spotless, bug-free space. Don't forget to clean the inside and outside of the garage door!
Related: 24 best moving hacks for 2021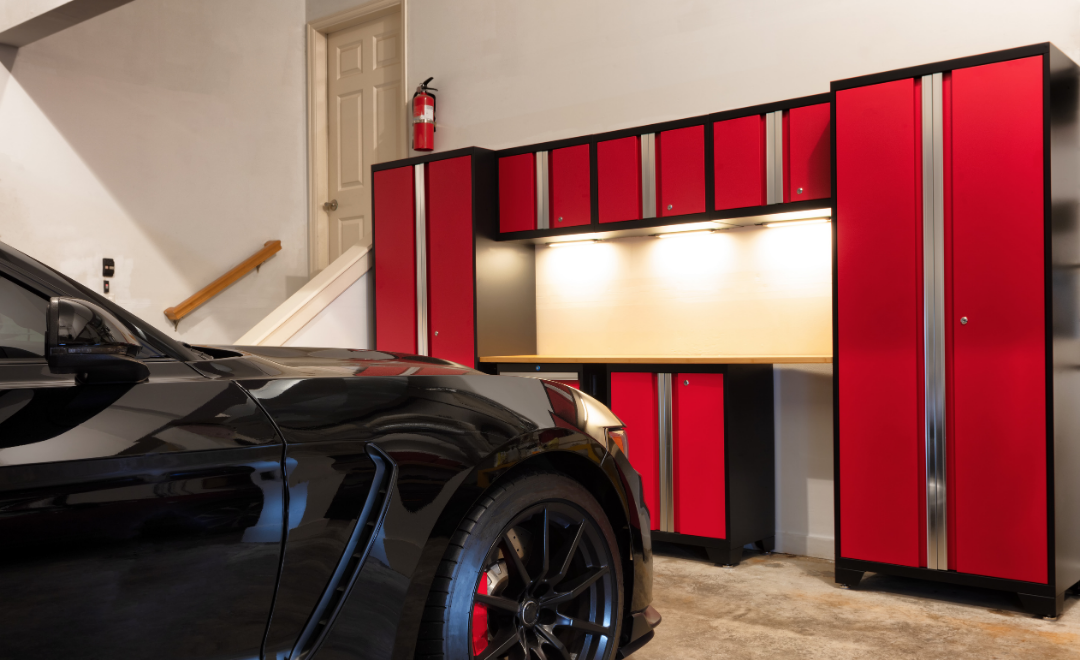 Garage Staging Tip #
3
:
Paint and Update
the Entire Space
After your garage is free from clutter and clean from top to bottom, consider putting a fresh coat of paint on the walls. You may even want to paint the floor (although you'll likely want to hire a professional for paint and sealant on the floor – it's not a DIY job unless you're already familiar with painting concrete). You can further improve the space by updating the hardware (such as switch and outlet covers) and light fixtures, as well as the handle on the door that leads from the garage into your home.
Pro Tip: If your garage is dark and dingy, install new lighting. Buyers are much more impressed by a clean and bright garage.
Garage Staging Tip #
4
:
Organiz
e Down to the Last Detail
As you put your belongings back in the garage – and remember, anything you aren't going to use between now and moving day belongs in an off-site storage unit – organize what's left. Shelves are a good way to create more visual space while keeping the whole area tidy and organized. If you use part of the garage as a workspace, make sure that area is clean and organized too. This could even be a selling feature, so show it off!