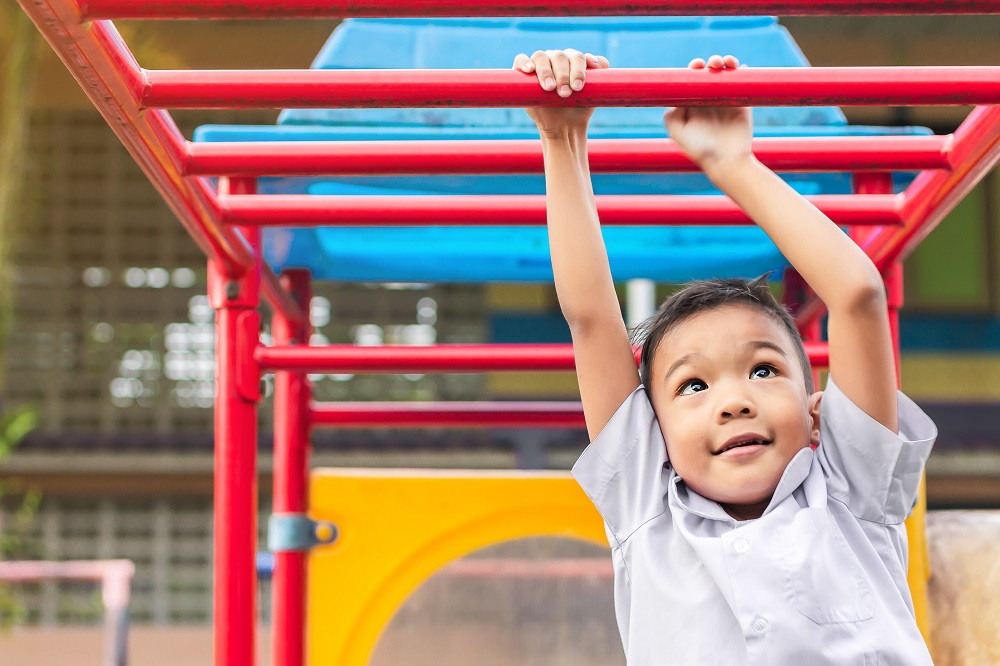 There are plenty of places to play in Scottsdale, so whether you're looking for a great picnic spot with a playground attached or a huge play space where kids of all ages can romp around, there's a park for you. Check out this list of the best playgrounds in Scottsdale to plan your next play date.
The 5 Best Playgrounds in Scottsdale
Some of the most popular playgrounds in Scottsdale – aside from the private ones in neighborhoods – include:
McCormick-Stillman Railroad Park Playground
Chaparral Park
Mountain View Park
Scottsdale Rotary Park Playground
Cactus Park
Here's a closer look at each.
McCormick-Stillman Railroad Park Playground
McCormick-Stillman Railroad Park Playground
7301 East Indian Bend Road
480-312-2312
The McCormick-Stillman Railroad Park playground is one of the largest in Scottsdale. This 30-acre park isn't all made from playground equipment, but it has a little bit of everything for kids (and adults) of all ages to enjoy. You can ride on the Paradise & Pacific Railroad and the 1950s Allan Herschell carousel, play on one of the numerous playgrounds and play areas, or relax on a picnic blanket in the shade.
Related: List of private schools in Scottsdale
Chaparral Park
Chaparral Park
5401 North Hayden Road
480-312-2353
Chaparral Park is a 100-acre park and green space that has multi-use paths, a pool and community center, and a well-equipped playground. There are also six ball fields, two sand volleyball courts and two half-court basketball courts where anyone can play. (You can even bring your four-legged family members to the dog park here).
Mountain View Park
Mountain View Park
8625 East Mountain View Road
480-312-2584
Mountain View Park has a partially shaded playground where kids of all ages can play, making it one of the most popular in the city. The playground equipment is a great complement to the park's other amenities, including its basketball court, pair of tennis courts, sand volleyball court and three soccer fields. There's even a 12-station exercise course you can use while the kids play.
Scottsdale Rotary Park Playground
Scottsdale Rotary Park Playground
7960 East Doubletree Ranch Road
480-312-7275
The Scottsdale Rotary Park Playground is in the heart of an 8-acre green space. The playground has swing sets, slides and climbing equipment that kids of all ages can play on. You'll also find picnic areas and public restrooms, plus two drop-in ramadas that provide extra shade.
Cactus Park
Cactus Park
7202 East Cactus Road
480-312-7967
Cactus park's playground is one of the best in the area – it's enormous and is partially covered. There are plenty of places to run, climb, flip and slide at this fabulous play space, and there's plenty of seating for caregivers on the outer edges of the area. Cactus Park also has public restrooms, a sand volleyball court and an aquatic center, so you can swim and play at the playground all in one day.
Related: Golf Scottsdale: Spotlight on Estancia
Are You Buying a Golf Course Home for Sale in Scottsdale?
If you're selling your home and buying another one, call us at 480-405-4228 or fill out the form below to talk to a REALTOR now.
While you're here, you can also check out:
Don Matheson
REALTOR® | Founder
The Matheson Team – RE/MAX Fine Pro