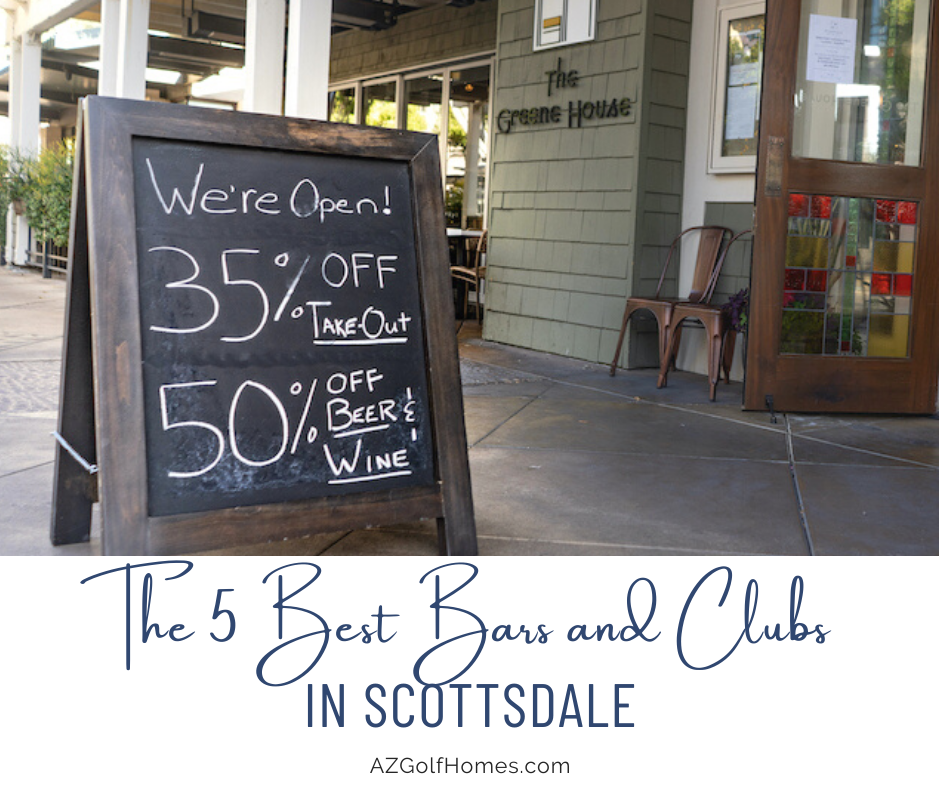 Though you may not automatically think of nightlife when you consider buying a golf course home for sale in Scottsdale (you may be more likely to think of golf), there are several amazing hotspots right here in the city – so whether you want to head out for a quick drink, you're celebrating a special occasion or you love to go out and dance 'til dawn, there's a place for you here.
The 5 Best Bars and Clubs in Scottsdale
Scottsdale has a fabulous nightlife scene. Among the most popular spots include:
El Hefe Supermacho Taqueria
ZuZu Lounge at Hotel Valley Ho
Rockbar
Wasted Grain
Dierks Bentley's Whiskey Row
Here's a closer look at each – and depending on what you're looking for, you'll find the perfect place.
El Hefe Supermacho Taqueria
El Hefe Supermacho Taqueria
4425 North Saddlebag Trail
With VIP bottle service, fabulous DJs and room for private events, El Hefe Supermacho Taqueria is a spectacular place to spend an evening. You can hold a bachelor or bachelorette party, birthday party, or anything else in this huge, super-modern facility that's been recently remodeled.
ZuZu Lounge at Hotel Valley Ho
ZUZU Lounge
6850 East Main Street
Located at Hotel Valley Ho, ZuZu Lounge is an upscale, friendly and fabulous place to sip your favorite cocktails. There's a complete menu there, as well, which means you can make an entire evening of it. This beautifully appointed lounge also allows you to book private events.
Rockbar
Rockbar
4245 North Craftsman Court
This rock-themed lounge and club is huge – and it doubles as a small concert venue for local bands. There's plenty of room to dance, if you're so inclined, and there are TVs and billiards tables there, as well.
Wasted Grain
Wasted Grain
7295 East Stetson Drive
Wasted Grain is a fabulous place for live music, outdoor seating, oversized games and so much more. This place features local and national live bands, as well as hosts fabulous activities (like Cocktails and Canvas), trivia, lip syncing battles and so much more.
Dierks Bentley's Whiskey Row
Dierks Bentley's Whiskey Row
4420 North Saddlebag Trail
Whether you're looking for dinner reservations, VIP bottle service, happy hour or to host a private event, Dierks Bentley's Whiskey Row is a popular spot to do it. They're open until 2 a.m. on the weekends and midnight Sunday, Wednesday and Thursday (they're closed Monday and Tuesday). 
Are You Buying a Golf Course Home for Sale in Scottsdale?
If you're selling your home and buying another one, call us at 480-405-4228 or fill out the form below to talk to a REALTOR now.
While you're here, you can also check out:
Don Matheson
REALTOR® | Founder
The Matheson Team – RE/MAX Fine Pro