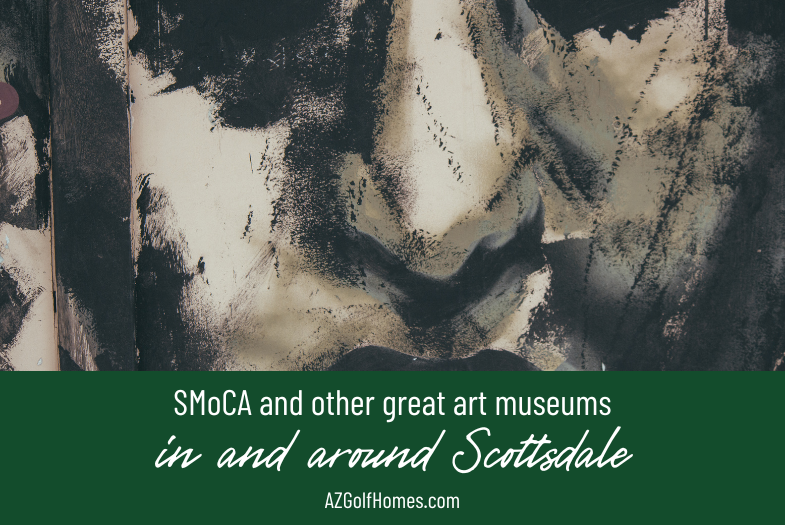 The Scottsdale Museum of Contemporary Art (SMoCA) is a cultural hub in the heart of Scottsdale, Arizona. Here, art lovers and novices alike can experience an ever-evolving collection of works from both established and emerging contemporary artists. If you're looking for a unique cultural experience, visit SMoCA to explore its innovative exhibits and take part in special events.
Explore Exhibitions
At SMoCA, you'll find a wide array of exhibitions that are constantly changing, making each visit an exciting new experience. From photography to drawing and sculpture, painting to design and digital media, there's something for everyone at the museum. Tour one of the permanent collections or check out a special exhibition to get a glimpse of the museum's newest acquisitions.
Related: Private communities in Scottsdale worth looking at
Interactive Experiences and Education
SMoCA also offers interactive activities and educational programs that provide hands-on learning opportunities for all ages. Its Young Curator program is designed for high school students and focuses on how to be an art curator—a great way to start exploring different careers in the creative arts. The museum also has family days, lectures from guest speakers, and yoga classes set among art installations.
Special Events
In addition to its exhibitions, SMoCA hosts several special events throughout the year including artist talks, film screenings, pop-up galleries, music performances, outdoor festivals and more. For those looking for something a bit different, SMoCA also offers group tours and art-making workshops. From exploring the gallery to making your own artwork, these events offer a unique way to experience the museum.
No matter what your interests or level of knowledge when it comes to art, SMoCA has something for everyone. If you're looking for an enriching cultural experience, head to Scottsdale and visit this amazing museum.
Related: Scottsdale's best golf courses
Current Exhibits at SMoCA
Visit SMoCA to explore exciting new exhibitions like "Lines of Sight," an exhibition featuring works by emerging and established contemporary artists that examine the power of line in art. Or check out the photography exhibit "The Living Moment: Photographs from the Collection," which focuses on expressions of everyday life captured through photographs. Both exhibitions are sure to provide a unique and interesting cultural experience.
Other Notable Art Museums in and Around Scottsdale
In addition to SMoCA, there are several other notable art museums in and around Scottsdale worth visiting. The Phoenix Art Museum is home to a vast collection of works of art from all over the world, including contemporary and modern American art, photography, European paintings, Latin American art and more.
The Heard Museum focuses on Native American cultures and exhibits both traditional and contemporary works from indigenous tribes across the Americas. Just south of Scottsdale you'll find the Tubac Center of the Arts which showcases artwork by local artists such as sculptures, prints, jewelry, pottery and fiber arts.
Each museum offers a unique cultural experience with something for everyone—so if you're looking to explore some amazing artwork while in Scottsdale, be sure to check out one (or all!) of these great institutions.
Related: 5 tips to help you sell your home in a cooled-off real estate market
Not Into Art? Check Out These Nature-Related Attractions in Scottsdale
If art isn't your thing, there are still plenty of fascinating nature-related attractions in Scottsdale worth checking out. Take a drive through the Sonoran Desert and spot some of its native wildlife, or go hot air ballooning to get a bird's eye view of the city. Visit Pinnacle Peak Park for an unforgettable hiking experience and challenge yourself with one of its many trails.
Or head over to McDowell Sonoran Preserve for more than 30 miles of trails — it's one of the largest urban preserves in the country! No matter what you choose to explore, you're sure to have an unforgettable experience in Scottsdale.
No matter what your interests are, Scottsdale has something for everyone.
Are You Buying a Golf Course Home for Sale in Scottsdale?
If you're selling your home and buying another one, call us at 480-405-4228 or fill out the form below to talk to a REALTOR now.
While you're here, you can also check out:
Don Matheson
REALTOR® | Founder
The Matheson Team – RE/MAX Fine Pro