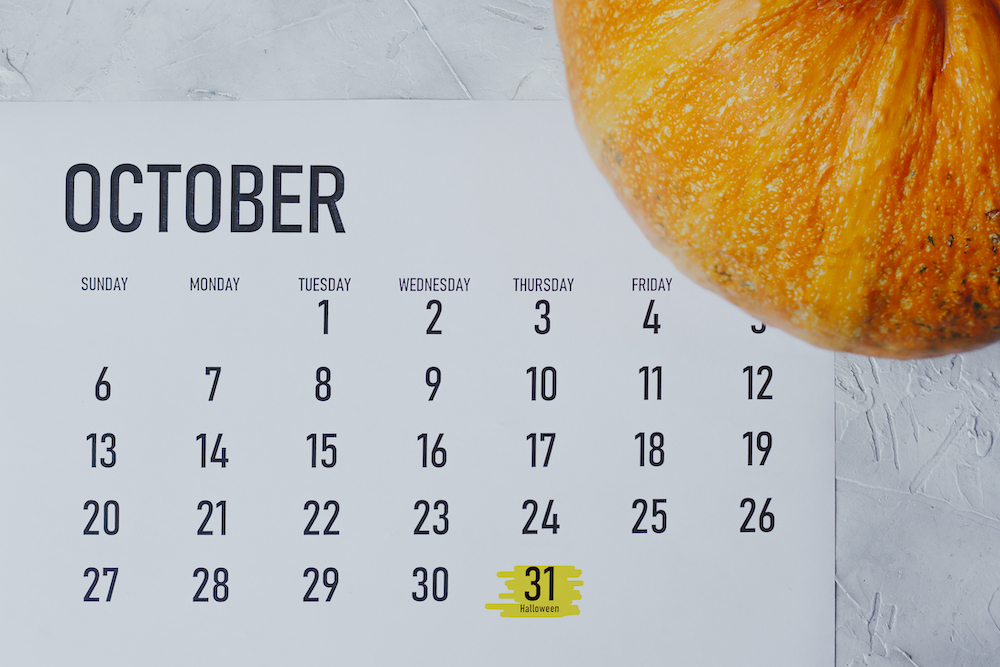 One of the biggest benefits of living in Scottsdale is our proximity to Phoenix and all it has to offer – but equally important is the fact that Scottsdale has its own fabulous events, and there's something for everyone. Although social distancing requirements are in full effect all over Arizona, you can check out this list of can't-miss October 2020 events in and around Scottsdale.
Can't-Miss October 2020 Events in Scottsdale
Each of the events listed here is subject to change, based on the governor's guidance and current COVID-19 restrictions, but if you're looking for something fun to do, this list will get you started:
Arizona Fall Championship (through October 4, 2020)
Arizona Bike Week (October 7 through October 11, 2020)
Pumpkin Nights at the Princess (Thursdays, Fridays, Saturdays and Sundays throughout October 2020)
Here's an inside look at each.
Arizona Fall Championship
The Arizona Quarter Horse Association's Arizona Fall Championship is back this year, and it's going to be better than ever. In addition to its annual horse show, the Equidome at WestWorld is hosting many classes, vendors and shopping opportunities. There will be ten AQHA shows and two circuits (starting September 25 and running through October 4, 2020). You can even get the 2020 Cinch AZ Fall Championship and Pinnacle Circuit Pattern Book as a digital download here. Admission is free, but spectators will be limited, so it's a good idea to call ahead to get more information.
Where: WestWorld of Scottsdale, 16601 North Pima Road
Contact: 623-869-8037
Admission: Free
Website: https://azfallchampionship.com/
Additional information: Everyone attending the show must abide by COVID-19 rules and sign an individual COVID-19 Health Acknowledgement and Liability Waiver. After signing, you'll receive a wristband that you must keep on while you're at the venue.
Arizona Bike Week
Rev up your engines and get ready to have some fun at Arizona Bike Week 2020. The four-day event takes place October 7 through October 11, and you can spend all the time you'd like exploring the Sonoran Desert and riding along scenic, winding mountain roads. You don't have to be a pro, either – motorcyclists of all skill levels and enthusiasts are welcome to attend. The event, which is being held at WestWorld of Scottsdale, is subject to restrictions based on COVID-19 precautions.
Where: WestWorld of Scottsdale, 16601 North Pima Road
Contact: 480-644-8191
Admission: Free and up to $73
Website: http://azbikeweek.com/

Pumpkin Nights at the Princess
Enjoy Pumpkin Nights at the Princess this fall from September 17 through October 31 on Thursdays, Fridays, Saturdays and Sundays. This first-of-its-kind event at the Fairmont Scottsdale Princess will transform the entire resort into an eerie (but kid-friendly) venue with fabulous experiences for everyone who attends. The Pumpkin Patch is the place to be for homemade pies and hot cider, and the Jack-O-Lantern Lawn is where adventurers are welcome; there's a multi-acre labyrinth hay maze, a Yo-Yo swing chair, Spidermania and The Sizzler, plus a fire pit where you can toast marshmallows. You can also watch Sunset Beach light up at night with lanterns launched from the zero-entry deck of Sunset Beach Pool. You'll also enjoy haunted plazas, drive-in movies on a large inflatable screen, and a fabulous fireworks display every night at 9 p.m.
Where: Fairmont Scottsdale Princess
Contact: 623-257-5608
Admission:
$40 includes self-parking and up to four wristbands
$60 includes valet parking and up to six wristbands
$10 for general admission for all walk-in guests (including those taking rideshares)
$10 for additional wristbands
Website: https://www.scottsdaleprincess.com/pumpkin-nights
Are You Buying a Golf Course Home for Sale in Scottsdale?
If you're selling your home and buying another one, call us at 480-405-4228 or fill out the form below to talk to a REALTOR now.
While you're here, you can also check out:
Don Matheson
REALTOR® | Founder
The Matheson Team – RE/MAX Fine Pro