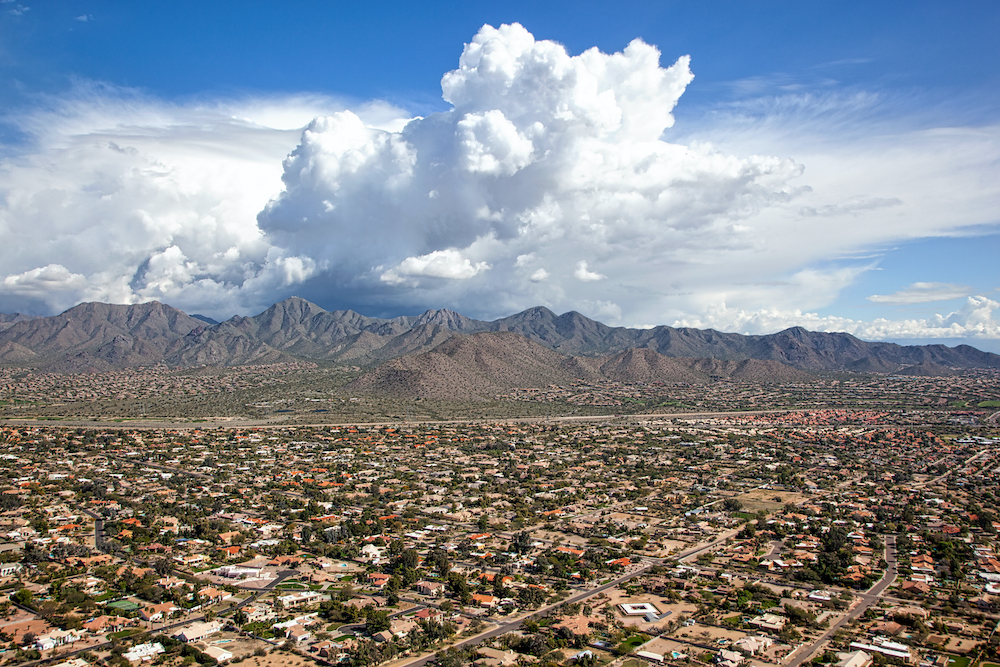 If you're like many people, you want to leave a smaller ecological footprint on Scottsdale's beautiful desert landscape – and that's entirely possible. First things first, though: You'll have to make a few switches that could take a little adjustment. Here are seven ways to make your Arizona golf course home greener this fall.
7 Ways to Make Your AZ Golf Course Home Greener This Fall
Making your home more ecologically friendly is a noble effort – and experts agree that these seven tips can help reduce your household's carbon footprint significantly:
Opt out of snail mail
Take your shoes off at the door
Make the change to whole-house LEDs
Check your insulation
Go with low-flow
Be irrigation-savvy
Invest in an on-demand water heater
Here's a closer look at each.
#1. Opt out of snail mail
Now's a great time to opt out of regular mail when it comes to bills so you can go digital. Most service companies offer online statements, which you can usually access online or by calling. You can also opt out of pre-screened credit and insurance offers to help stop the flow of spam in your brick-and-mortar mailbox here.
#2. Take your shoes off at the door
All kinds of funky stuff comes in the house on your shoes, so leave them at the door. That simple move will reduce the toxins and pollutants in your home exponentially. Even better, add built-in shoe racks in your front closet; they can boost your home's resale value.
#3. Make the change to whole-house LEDs
About 12 percent of an average American energy bill goes toward lighting, but you can reduce that by switching to LEDs or CFLs. These bulbs use up to 75 percent less energy than standard incandescent bulbs do.
#4. Check your insulation
The insulation in your attic plays a huge role in your home's energy consumption, so it's worth checking it out now and then. With proper insulation, your attic acts as a seal for conditioned air; it keeps cool air inside during spring, summer and fall, and warm air in during the winter. (You can find out how much insulation you need here.)
#5. Go with low-flow
Low-flow shower heads and toilets can make a huge dent in your home's water consumption. In fact, toilets use up to 30 percent of the water that flows through your house each day. Saving water is a big deal, not just for your wallet, but for the environment. Most of our water comes from the Central Arizona Project, which takes water from the Colorado River – and studies have shown that the ancient waterway is drying up.
#6. Be irrigation-savvy
Natural landscaping doesn't require irrigation, but if you do have plants that need water in your yard, the best way to handle the job is manually. Using a hose reduces your water usage by about 33 percent over an automatic irrigation system. Water in the mornings or evenings (and in particularly sunny spots of your yard, stick to evenings to protect your plants).
#7. Invest in an on-demand water heater
Tankless water heaters save you money, and they can be great boosters for solar water-heating systems. They're also good for the environment because they're much more energy-efficient than standard water heaters are; you don't have to keep a big vat of water hot all day and all night when you're using them.
Are You Buying a Golf Course Home for Sale in Scottsdale?
If you're selling your home and buying another one, call us at 480-405-4228 or fill out the form below to talk to a REALTOR now.
While you're here, you can also check out:
Don Matheson
REALTOR® | Founder
The Matheson Team – RE/MAX Fine Properties
21000 N. Pima Rd., #100, Scottsdale, AZ 85255
480-405-4228
Explore Luxury Homes in Scottsdale