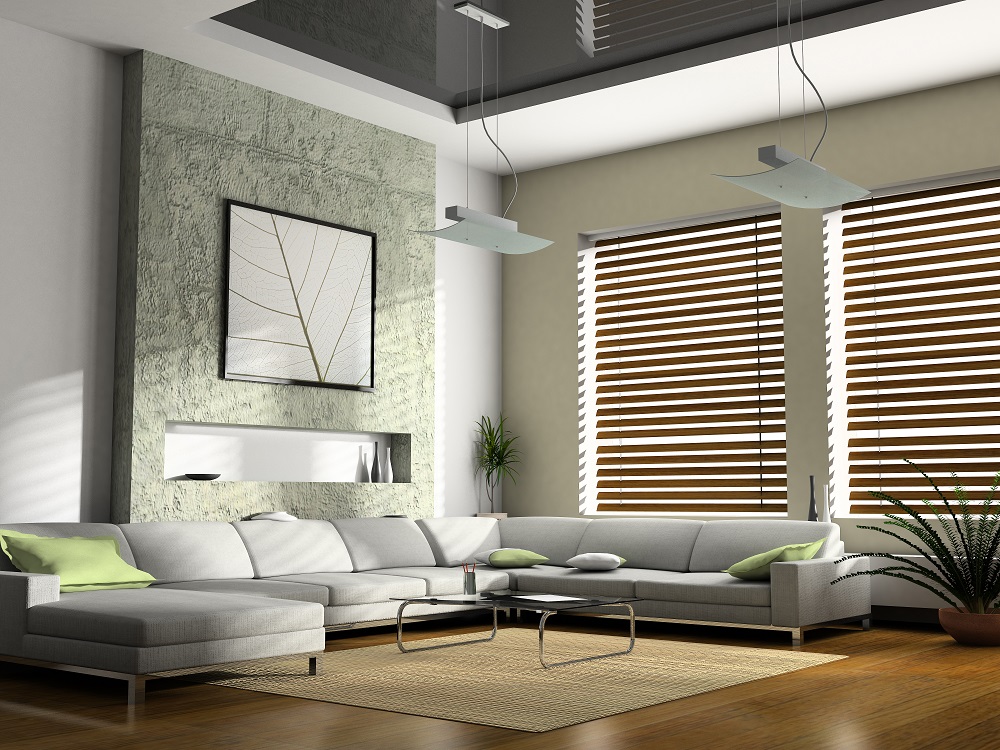 If you're putting your golf course home on the market, your goal is probably to sell it as quickly as possible – and for the best possible price.
Use these 7 design tricks to help make your living room more appealing to a wider range of buyers:
Bring in plenty of plants
Combine patterns and textures
Find a new area rug
Invest in a slipcover rather than a new sofa
Opt for basket storage where possible
Repaint in soft, light colors
Use decorative mirrors
Related: Home staging tips from the experts
#1. Bring in Plenty of Plants
Live plants make any space – from your living room to your bathroom – more appealing. They give people a peaceful feeling. Choose leafy green plants on stands or other surfaces unless you don't have a green thumb; in that case, opt for freshly cut flowers that you can replace as soon as they begin to wilt.
Pro tip: Don't use too many. You don't want your living room to feel like a greenhouse, but you do want it to look like it's been professionally decorated.
#2. Combine Patterns and Textures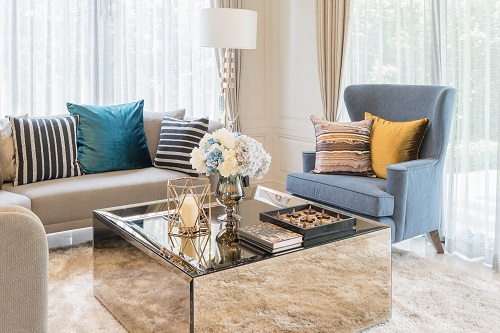 A good interior decorator will tell you that your home is supposed to reflect your personality – unless you're selling it. Then, it needs to be versatile and flexible so it can match your buyers' personalities. That means take out your personal style and put in neutral style that appeals to everyone; you can do that by introducing varied colors and patterns to combine with textures (think natural wood on a coffee table and symmetrical prints on throw pillows).
#3. Find a New Area Rug
Unless you have a designer rug in your living room that perfectly coordinates with everything else, think about investing in something new. You'll use it in your new home, for sure, but you can get a lot of mileage out of it when it comes to appealing to prospective buyers. A new rug can be the perfect, modernizing touch in your living room.
Related: How to help your Realtor® sell your home quickly
#4. Invest in a Slipcover Rather Than a New Sofa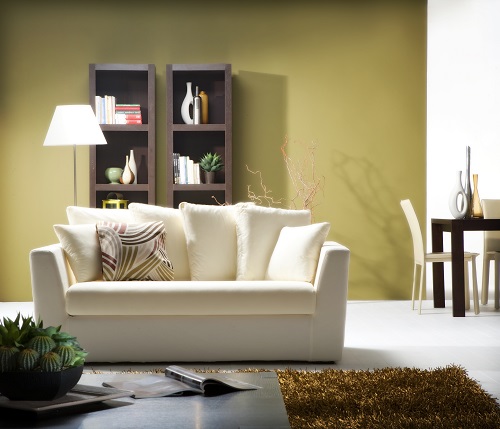 If your sofa has seen better days, invest in a slipcover rather than buying something new (save that for when you move into your next home). Have a custom slipcover made so it looks neat and modern, or have it reupholstered if necessary.
Related: 7 home staging tips every house needs
#5. Opt for Basket Storage Wherever Possible
Basket storage is the way to go in many living rooms – even if it's just for the TV remotes and game station controllers. That way, you can whisk it away or leave it in place when prospective buyers come to call.
Bigger baskets for things like magazines and other items are great, too, and they can stand alone beside the sofa or tuck away under a table to create a perfectly polished look. They even look great on built-in shelving.
#6. Repaint in Soft, Light Colors
Soft, light colors make any space look bigger, so they're the way to go in your living room. You don't have to pick pastels, but you do have to pick neutrals with a low-gloss or matte finish. Don't choose high-gloss, because although it reflects plenty of light, you don't want to blind your guests when they're trying to see your home's best features. (Remember, when prospective buyers come over, you'll have all your blinds open and the drapes drawn back all the way – there will be lots of natural sunlight flowing in.)
#7. Use Decorative Mirrors
Decorative mirrors are the perfect way to make a space feel larger and add dimension to any room (particularly the rectangular ones, though). Strategically placing them across from wide-open windows serves two purposes: the mirror can bounce plenty of natural light around the room, and your prospective buyers will see beautiful scenery when they pass by.
Pro tip: If you have a not-so-pleasant view outside your living room window, offset the mirror – don't draw attention to it.
Are You Selling Your Home in Scottsdale?
If you're selling your home in Scottsdale, we can help you sell it quickly and at the right price. Using tried-and-true marketing strategies as well as innovative new methods in print, online and other mediums, we'll put your house in front of all the right buyers.
If you're also looking for a new home, check out all Scottsdale golf homes for sale or take a deep-dive in these communities:
You can also check out listings in all Scottsdale's golf communities here.
Don Matheson
Realtor | Founder
The Matheson Team – RE/MAX Fine Properties
21000 N. Pima Rd., #100, Scottsdale, AZ 85255
480-405-4228
[email protected]
[gravityform id="1″ title="false" description="false"]