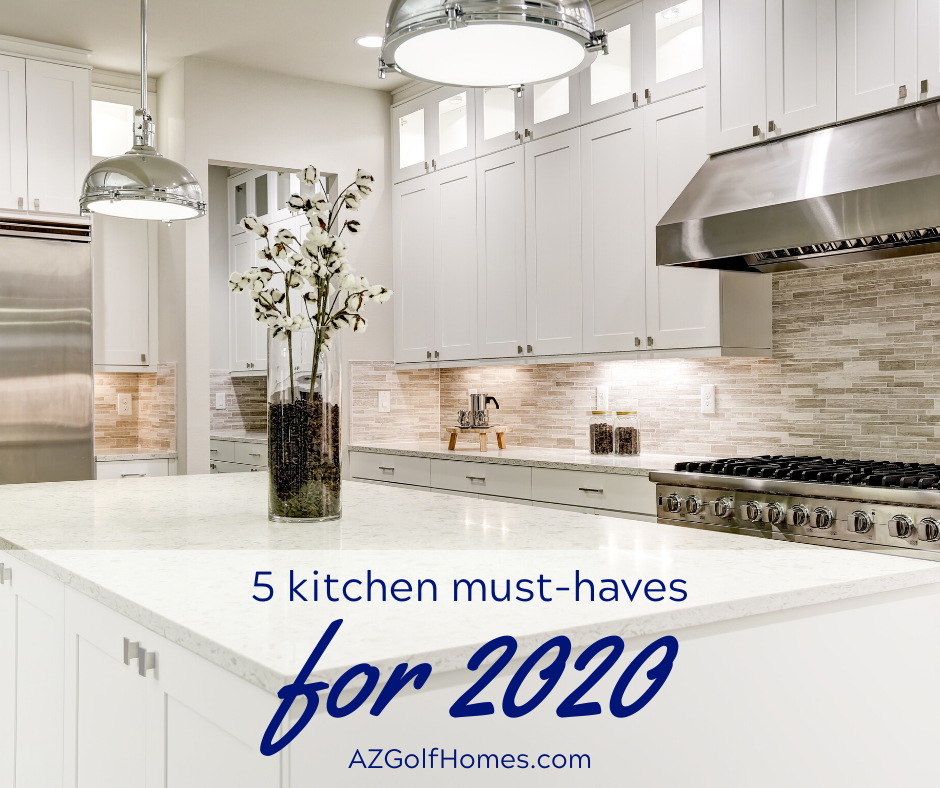 If you're buying a home for sale in Scottsdale in 2020, check out this list of hot kitchen must-haves. From warming drawers to pot fillers, these essentials are all things you never knew you needed – but once you have them, you'll find them hard to live without.
5 Kitchen Must-Haves for 2020
Whether you're a culinary expert or you barely manage to scramble together semi-palatable meals, the equipment you're working with makes a huge difference. Experts suggest outfitting your kitchen – even if it's simple – with must-have tools like:
A pot filler
A warming drawer
A hands-free faucet
A Wi-Fi connected range
An undermount kitchen sink
If you're house-hunting, some of these may make your must-have list. Here's a closer look at each.

#1. Pot Filler
Pot fillers are fairly common in the most luxurious kitchens, but they're gaining traction in everyday homes, too. They help make everything easier, whether you're filling a tea kettle or a pasta pot, and increase convenience. Because they're available in a huge range of styles and finishes, it's easy to find something that perfectly matches your space.
#2. Warming Drawer
Warming drawers have traditionally been underrated – but they're incredibly helpful. A warming drawer lets you cook your entire meal and serve it course by course without running back into the kitchen to keep cooking. They're also great for slow-cooking, so they're handy for holidays, parties and everyday dining.
Search Scottsdale homes for sale here (continue reading below)
#3. Hands-Free Faucet
Save yourself the trouble of reaching for a faucet handle when your hands are full or dirty by installing a touchless faucet. You can touch anywhere on the handle or spout to turn the water flow on or off – or you can take things a step further and install a voice-controlled faucet. That way, you don't have to touch a thing; you can simply tell the faucet to dispense a certain amount of water and you're all set.
#4. Wi-Fi Connected Range
Control your kitchen experience with a Wi-Fi connected range that lets you cook a variety of dishes (some even feature separate compartments to let you cook two dishes at two different temperatures). You can leave the kitchen while keeping an eye on the range through your smartphone or tablet. One of the more popular models is the Samsung Flex Duo, but there are other brands with similar features, too.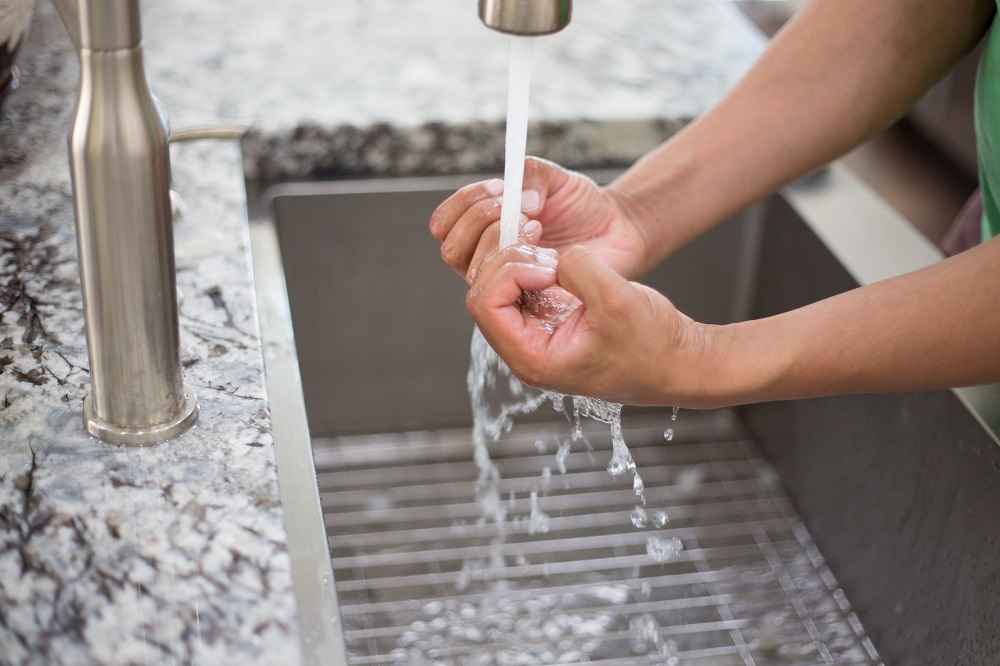 #5. Undermount Kitchen Sink
Undermount kitchen sinks give you more counter space and they're easier to clean – what more could you want? These types of sinks can even enable you to install graduated ledges in the basin, which allow you to put things like your colander, cutting board and other cooking tools where they're most efficient for you.
Are You Buying a Home for Sale in Scottsdale in 2020?
We can help you find your dream home – or sell your house to move on to the next chapter – in any golf community in Scottsdale. While you're here, you can check out all Scottsdale golf course homes for sale or get in touch with us to tell us what you're looking for.
You can also check out:
Don Matheson
REALTOR® | Founder
The Matheson Team – RE/MAX Fine Properties
21000 N. Pima Rd., #100, Scottsdale, AZ 85255
480-405-4228
Explore Luxury Homes in Scottsdale