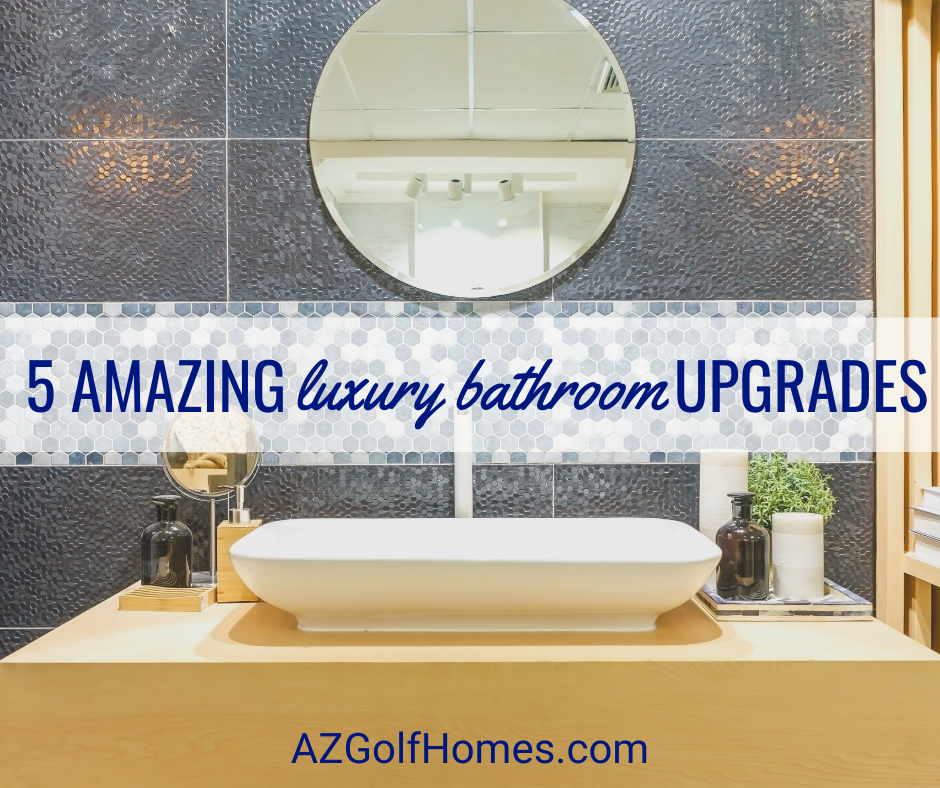 When you buy a golf course home in Scottsdale, you'll most likely have a few spots you want to upgrade – and if the bathroom is one of them, check out these five luxury bathroom ideas you can use to spruce up your space.
5 Luxury Bathroom Upgrades You Can't Miss for 2020
When it comes to turning a lavatory into a beautiful haven, these are some of the most essential upgrades:
Full-sized mirrors
Multi-head showers
Walk-in-sized, glass door showers
Modern faucets
Glass blocks
Here's a closer look at how you can use each to modernize and upgrade any bathroom in your new home.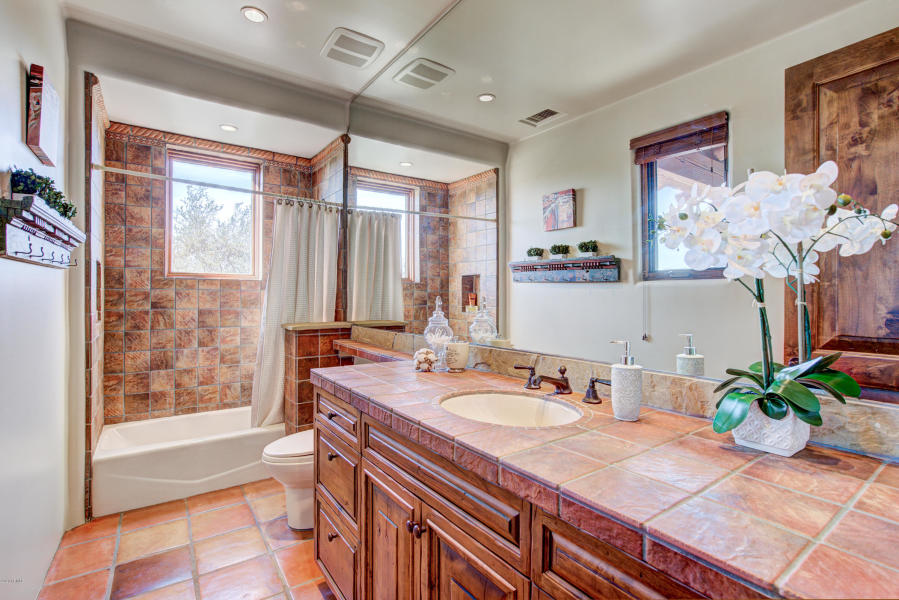 Check out this home at 9280 East Thompson Peak Parkway
Luxury Bathroom Upgrade #1: Full-Sized Mirrors
Mirrors make any space appear larger, and when they're full-length from wall to wall (and from countertop to ceiling), they definitely create a luxe look. Choose mirrors that run at least the entire length of your vanity to create space, brighten the entire room and provide a perfect place for getting ready for your day.


Check out this home at 19946 North 103rd Street
Luxury Bathroom Upgrade #2: Multi-Head Showers
Showers with multiple heads – often a major focal point in luxury bathrooms – don't have to be double-sized. However, these full-body showers can add value to your home and to your morning toilette. Consider rain-style shower heads, handheld sprays, wall-mounted body sprays and steam units to get the most from your shower.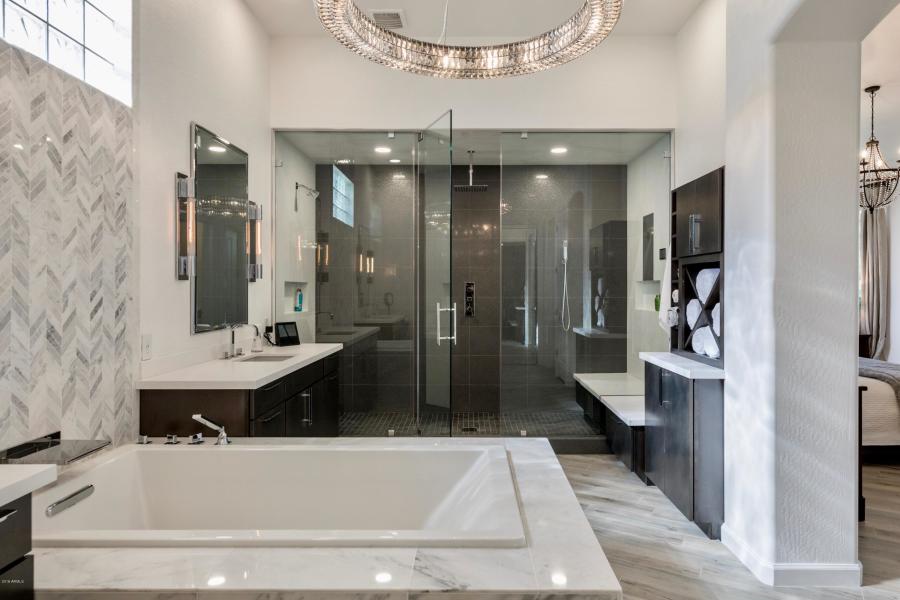 Check out this home at 9290 East Thompson Peak Parkway
Luxury Bathroom Upgrade #3: Walk-In Sized, Glass Door Showers
Glamorous and welcoming, a spacious, walk-in shower featuring glass doors is an excellent addition to any master bath. If your shower is roomy enough, a bench or seating area can add a spa-like ambiance to the space, as well.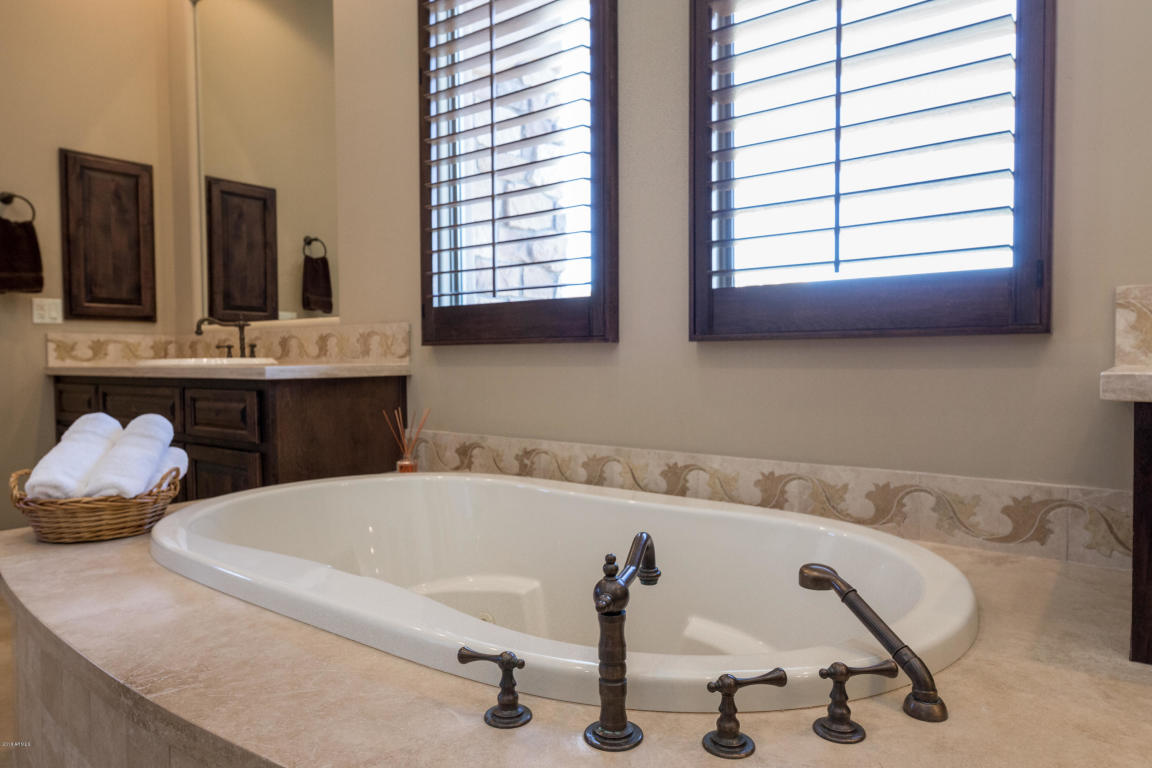 Check out this home at 12163 East Casitas del Rio Drive
Luxury Bathroom Upgrade #4: Modern Faucets
Upgrading your faucets throughout the bathroom can make a tremendous difference. Matching the tub, walk-in shower and sink faucets is a necessity – and adding hand-held sprayers to tubs is a fabulous touch. Combine modern faucets and shower heads with tile, seating and the right entry door and you have an incredibly luxe bathroom you'll love to use to get ready for – or wind down from – your busiest days.


Check out this home at 26261 North Paso Trail
Luxury Bathroom Upgrade #5: Glass Blocks
The right use of glass blocks can make your entire lavatory look bigger, brighter and more modern. Use them to create shower walls or turn them into outside windows (particularly if you're creating a window right in the shower). Ultra-modern and incredibly sleek-looking, glass blocks are a great addition to any bathroom.
Are You Buying a Golf Course Home for Sale in Scottsdale?
We can help you find your dream home – or sell your house to move on to the next chapter – in any golf community in Scottsdale. While you're here, you can check out all Scottsdale golf course homes for sale or get in touch with us to tell us what you're looking for.
You can also check out:
Don Matheson
REALTOR® | Founder
The Matheson Team – RE/MAX Fine Properties
21000 N. Pima Rd., #100, Scottsdale, AZ 85255
480-405-4228
Explore Luxury Homes in Scottsdale

$7,995,000
10585 E CRESCENT MOON Drive 44 Scottsdale, Arizona
5 Beds 7 Baths 7,748 SqFt 0.666 Acres
$3,580,000
9820 E THOMPSON PEAK Parkway 604 Scottsdale, Arizona
3 Beds 4.5 Baths 4,195 SqFt 0.670 Acres
$169,900
41682 W WARREN Lane Maricopa, Arizona
3 Beds 2 Baths 2,004 SqFt 0.104 Acres