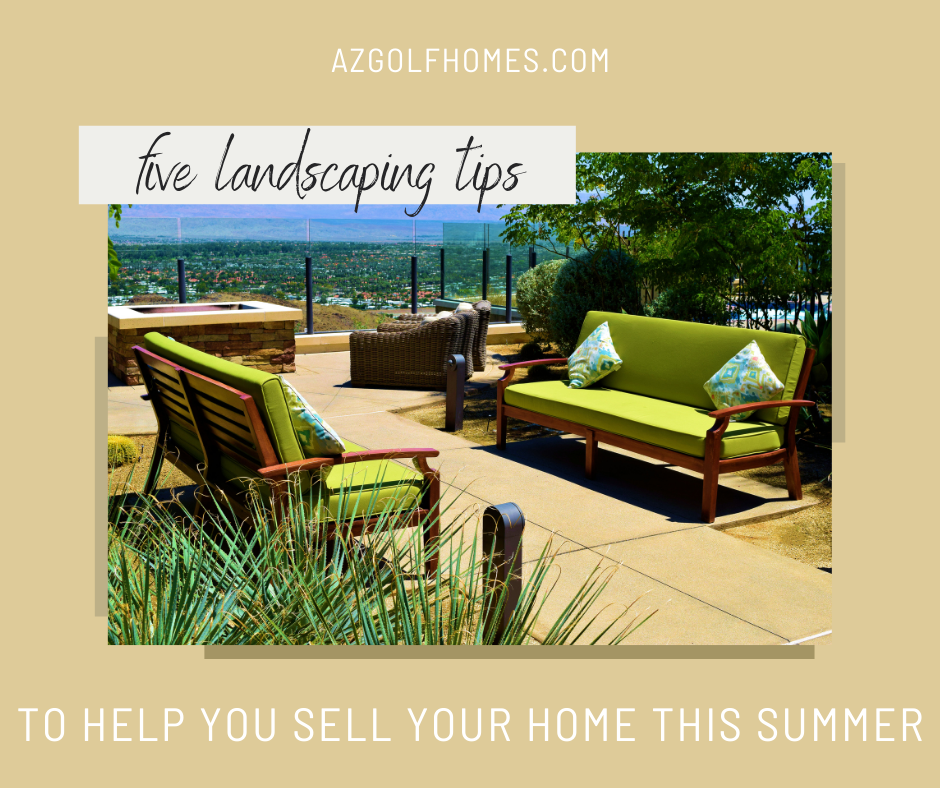 If you're like many people thinking about selling a golf course home this summer, you know that it's going to be worth your while to make it stand out – and with these five landscaping tips, you can create an unforgettable space that prospective buyers will love.
5 Landscaping Tips to Help You Sell Your Home This Summer
Our desert landscape gives you the freedom to create a stunningly gorgeous space in your backyard, and five things you can do to impress buyers are:
Install raised garden beds
Create a path to a recreational space
Use potted native plants to add color
Build a play space
Put in social touches
Here's a closer look at each.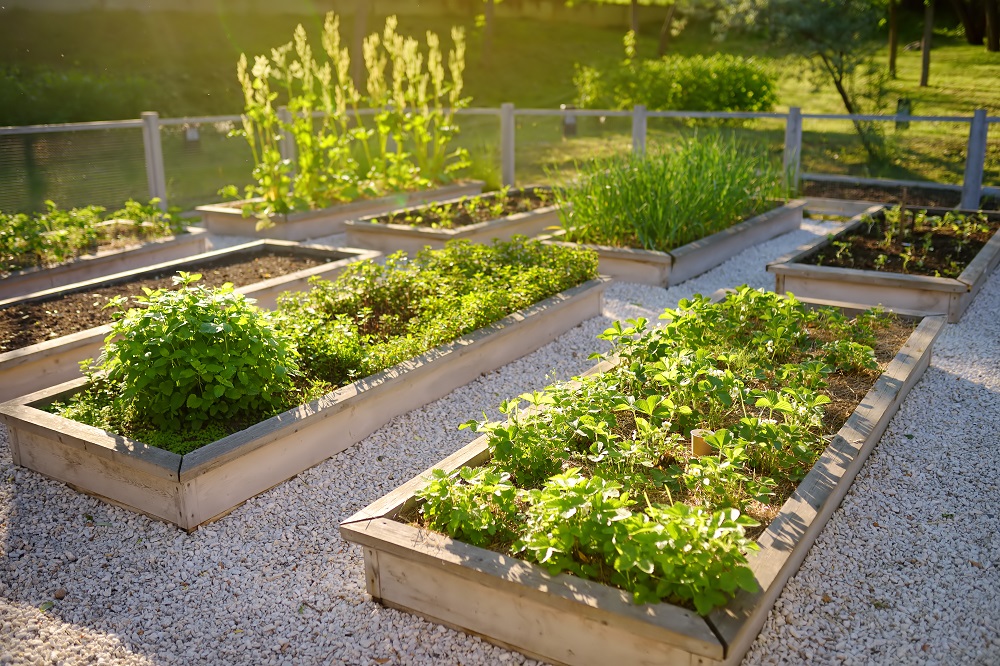 Landscape Tip #1: Install Raised Garden Beds
Raised garden beds enable you to put in anything you'd like – in the soil you need to help your plants thrive. Whether you're creating a miniature vegetable garden or a few rows of colorful flowers, a raised bed gives you great control over irrigation and soil type, plus makes caring for your plants easier.
Landscape Tip #2: Create a Path to a Recreational Space
Even if your backyard isn't as spacious as you'd like, you can create a recreational space that feels like a getaway from the house. Using custom pavers, create a path that leads to a relaxing, shady spot, a play area for children, or a fire pit where you can gather with friends and family on cool evenings.
Landscape Tip #3: Use Potted Native Plants to Add Color
Strategically placed potted plants can make a huge difference in the way your yard looks – the pots themselves can be decorative, which adds an extra layer of beauty. And like raised garden beds, pots give you control over the type of soil you can use, how your plants are irrigated, and how easy they are to care for.
Landscape Tip #4: Build a Play Space
Thanks to the COVID-19 pandemic, prospective buyers are looking for outdoor living space more than ever before – so if you have a play area that's suitable for children in your backyard, you could reach prospective buyers who want that type of space. Naturally, you shouldn't install a backyard play set if you don't have any children, but you can create a multi-use space that shows buyers how versatile your yard can be.

Landscape Tip #5: Put in Social Touches
As people begin to gather again in small groups, outdoor social spaces are becoming more popular. (For years, people have been after more outdoor living space that they could use as an extension of their homes – and now, prospective buyers want it even more.) Add comfortable seating in conversational groups in the backyard, consider adding a porch swing or small table in the front, and make sure that there's plenty of lighting that showcases how easy it can be for buyers to entertain.
Are You Buying or Selling a Golf Course Home for Sale in Scottsdale?
If you're selling your home and buying another one, call us at 480-405-4228 or fill out the form below to talk to a REALTOR now.
While you're here, you can also check out:
Don Matheson
REALTOR® | Founder
The Matheson Team – RE/MAX Fine Pro