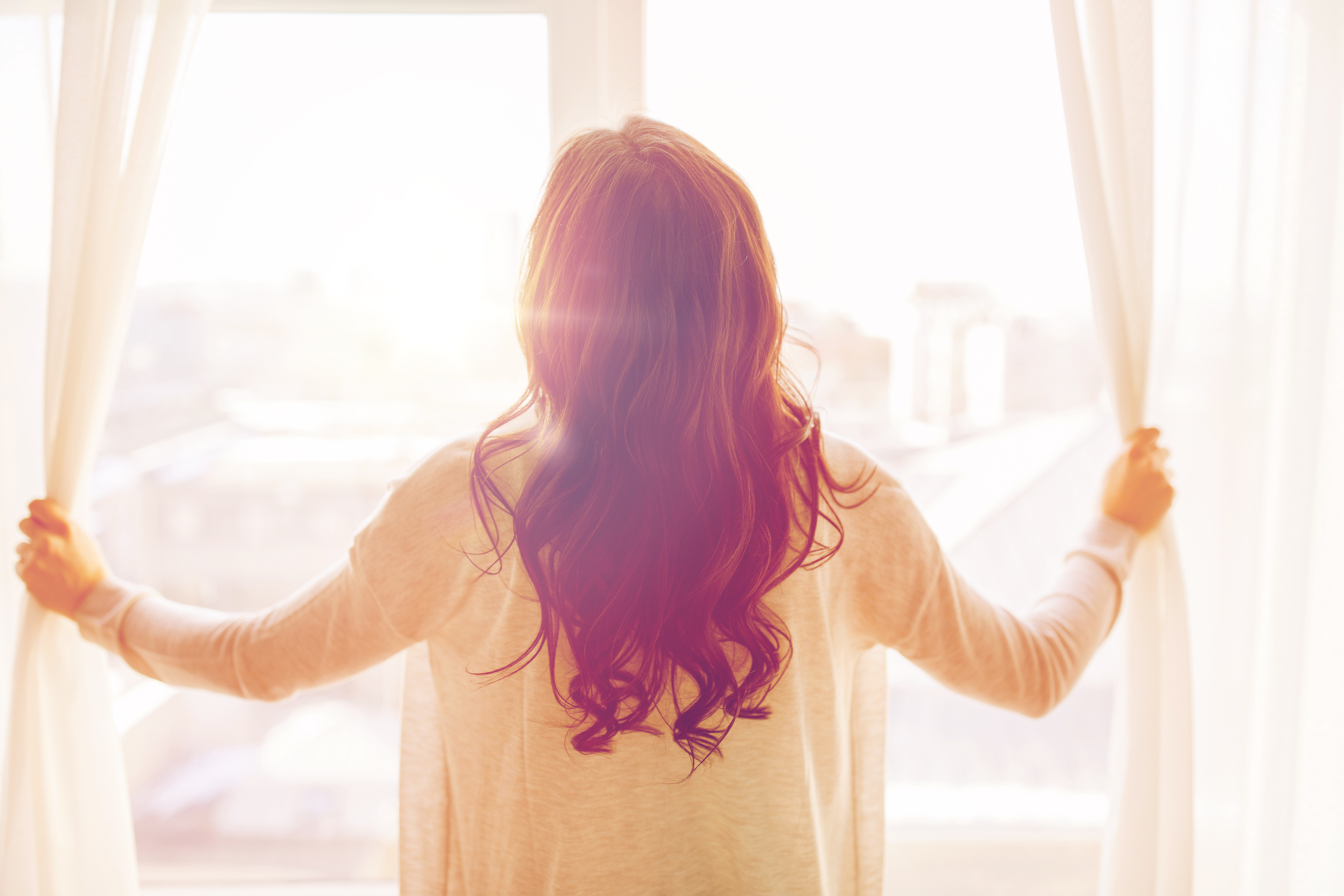 If you're buying a new home on one of Scottsdale's amazing golf courses, chances are good that you'll have beautiful windows to work with… but that means you need to know the basics of window treatments, including which ones are available and how to use them to make your new home as attractive as possible.
(Looking for a home with truly gorgeous windows framing amazing views? Check out 21080 West Sage Hill Road in Buckeye.)
Types of Window Treatments
Before you can choose what types of window treatments you'll need in your new home, you need to know the right terminology. The most common window treatments include:
Shades are soft panels of fabric with one-piece construction. They're attached to a frame and operated by a cord. They fit right into your window frame, like blinds do. They block out light entirely unless they're open.
Blinds open and close with a cord, but they're not made of one piece of material. There are dozens of slats or louvers that open and close. They're available in a variety of materials, but wood and bamboo are typically the most durable. Half-inch and 1-inch slats are called miniblinds, and those with 2-inch slats are called Venetian blinds.
Curtains, which usually come in pairs and are available in thousands of fabrics, colors and sizes, hang from curtain rods above or beside a window frame. Usually, there are tabs on the tops of curtains to feed over the curtain rod.
Drapes are different from curtains because although they have similarities (they're both made from fabric and hang on a rod), drapes have their own feature: They're lined. Most drapes feature lining that blocks out light, whereas curtains do not have lining (even if they're thick and block out light). Drapes are usually custom-made, too, because they're generally more formal than ordinary curtains are.
Window Treatment Ideas for AZ Golf Homes
When you're choosing window treatments, these questions can help you pick the right type for each room in your home:
How much natural light do you want to let in?
Do you need insulation?
Are you trying to dampen sounds from outdoors?
What are your mounting options? (If you have floor-to-ceiling windows, for example, you may not have room for curtains or drapes.)
Do you want the windows and the views outside them to be a room's focal point?
Pros and Cons of Each Type of Window Treatment
Blinds allow in light and let you maintain privacy because you can close them whenever you'd like. You'll never get a room fully dark with blinds alone, though. Light will come in between the slats, at the connections, and around the edges.
Drapes can block out light completely, and they can insulate against sound and temperature changes. However, they can detract from the view outside.
Curtains can help you make your own fashion statement, and they pair well with blinds beneath them so you can choose your level of privacy and darkness.
Shades can provide you with exceptional privacy, but if you want light, you'll have to pull them up. That can take away from the views outside and make privacy a challenge.
Are You Looking for a Golf Course Home With Great Windows?
We can help you find the perfect home for sale on a golf course in Scottsdale. Call us at 480-405-4228 or contact us online to talk about what you need. We'll start searching right away.
In the meantime, check out all our listings in golf communities, or our:
Don Matheson
Realtor | Founder
The Matheson Team – RE/MAX Fine Properties
21000 N. Pima Rd., #100, Scottsdale, AZ 85255
480-405-4228 
[email protected]