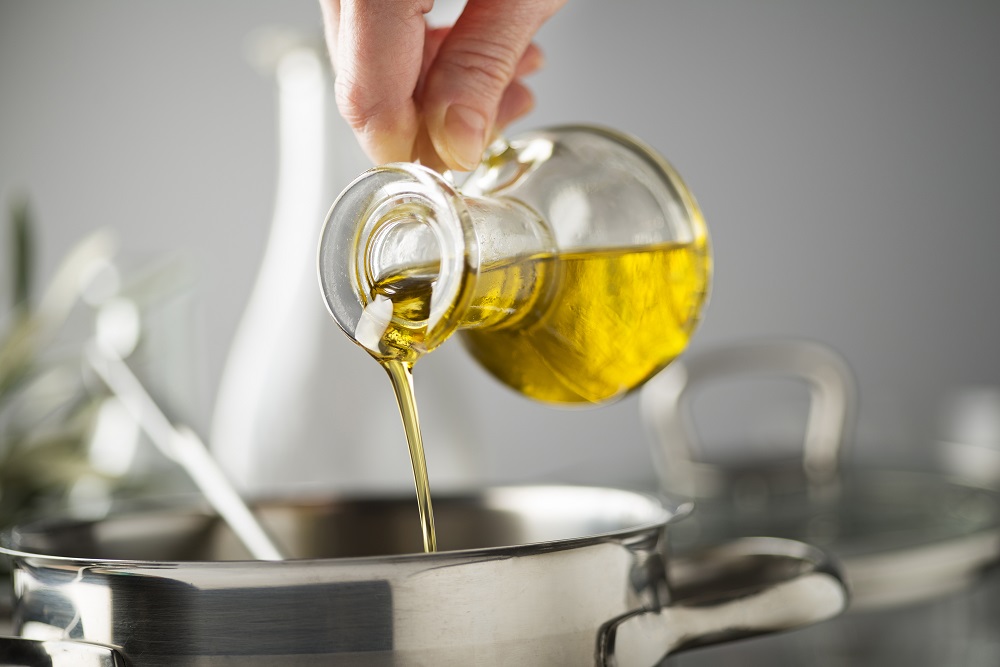 When your house is on the market, you know that prospective buyers could show up at any time – and they may want to see your house just after dinner.
So rather than panic and worry that potential buyers are going to hate your kitchen, here's what to do.
Emergency Prep: How to Get Rid of Cooking Smells Before a Showing
While the easiest answer is just to dine out every night, that's not really feasible – so use these tips to clear out cooking smells before a showing:
Keep a simmer pot going
Spritz the air with essential oils
Wash pots and pans as soon as you're done cooking
Clean with vinegar
First things first, though. Turn on the range hood before you even start cooking. Crack the windows, too – preferably enough to get a good cross-breeze going.
Keep a Simmer Pot Going
While you're cooking – especially something aromatic, like fish – it's a good idea to keep a simmer pot going. Fill a pot with three cups of water and combine ingredients inside to cut through the smells in the kitchen. Try:
Lemon, rosemary and vanilla beans
Orange, cranberries and pine twigs
Orange, cinnamon sticks and cloves
Just be careful that you don't let the water boil away completely, or you'll be facing a bit of a mess in your pot (and burned lemon or orange doesn't smell that great, either).
Spritz the Air With Essential Oils
Fill a spray bottle with water and put in a dozen drops of your favorite essential oils. To cut through cooking odors, eucalyptus, lavender and lemon work best. Lemongrass is also amazing. Mist your blend into the air in the kitchen for a quick freshening-up.
Wash Pots and Pans As Soon As You're Done Cooking
It goes without saying that you should at least soak your pots and pans as soon as they're empty – but you can take things a step farther, too. Send all the leftover cooking scraps, like onion peels and other pungent pieces, through the garbage disposal and chase them with an orange rind. Alternatively, you can put everything in a sealed plastic bag and put it in the trash – the outside bin, not the one in the kitchen – and make sure you do the dishes as soon as you're finished eating.
Clean With Vinegar
Clean your kitchen cooking surfaces with vinegar. Because it's an acid, it'll cut through the odors – and while you'll smell the vinegar for a little while, it'll dissipate and leave everything fresh. The best way to do it is to let vinegar soak into all the surfaces for about 15 minutes before washing it away with clean, soapy water. Rinse each area thoroughly so you don't have a sticky mess left over from the soap.
Are You Selling Your Home in Scottsdale?
If you're selling your home in Scottsdale, we can help you sell it quickly and at the right price. Using tried-and-true marketing strategies as well as innovative new methods in print, online and other mediums, we'll put your house in front of all the right buyers.
If you're also looking for a new home, check out all Scottsdale golf homes for sale or take a deep-dive in these communities:
You can also check out listings in all Scottsdale's golf communities here.
Don Matheson
Realtor | Founder
The Matheson Team – RE/MAX Fine Properties
21000 N. Pima Rd., #100, Scottsdale, AZ 85255
480-405-4228
[email protected]
[gravityform id="1″ title="false" description="false"]