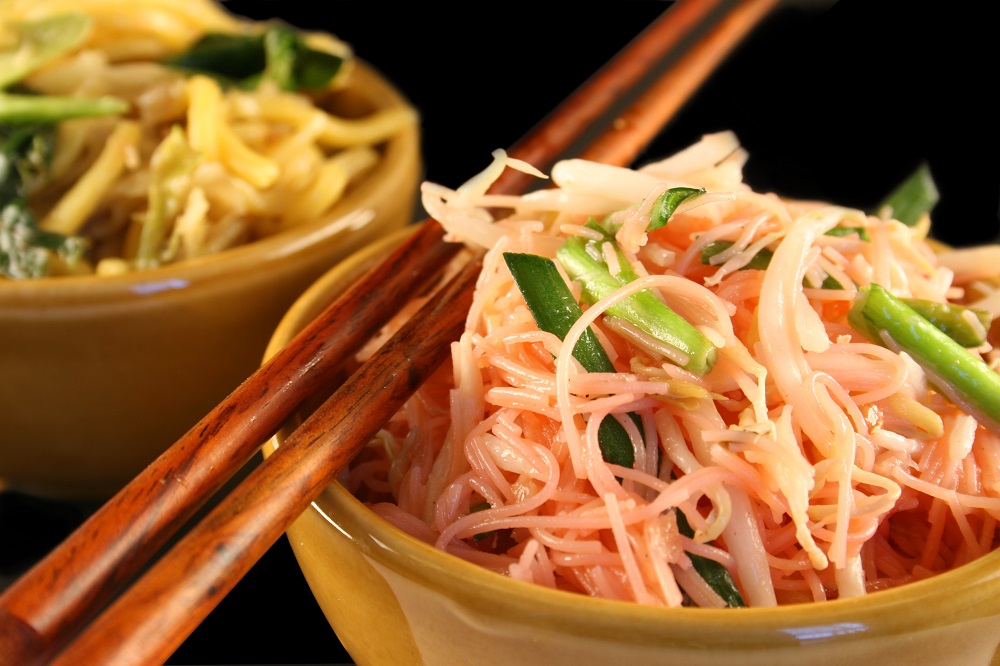 If you're buying a home for sale in McCormick Ranch, you'll be glad to know that there are several great restaurants nearby – and they span a wide range of culinary interests, including modern American food, fondue, down-home Southern cooking and so much more. We've put together a list of the best restaurants near McCormick Ranch, along with a few of our own recommendations, so you can dive right into your culinary adventures while you're touring homes in this lovely Scottsdale golf community… and so you can get to know your options when you buy your dream house here.
5 Must-Try Restaurants Near McCormick Ranch
While these are just a few of our favorites, there are dozens of restaurants within a short drive from the community. We recommend checking these out first:
Noci Cafe
Grassroots Kitchen and Tap
Twisted Grove Parlor + Bar
Hiro Sushi
Cha Da Thai
Noci Cafe
Noci Café
9619, 108 North Hayden Road
Scottsdale
480-922-5201
The Noci Café, a charming breakfast and lunch hotspot, features great paninis, a fabulous Mediterranean omelette, homemade jam and plenty of other options – plus, you always know you're going to get great service when you stop in, whether you show up at 7 a.m. or 1:55 p.m.
Grassroots Kitchen and Tap
Grassroots Kitchen and Tap
8120 North Hayden Road E-100
Scottsdale
480-699-0699
Grassroots Kitchen and Tap, founded in 2011, is a family-owned, family-operated restaurant with two locations (we're partial to the one in Scottsdale, but they have one in Phoenix as well). The menu is packed with great dishes. We recommend the Farmer's Vegetable Chop, Sashimi Ahi Tuna, the Roots' BBQ Brisket or the Petite Filet, and you can wrap things up with the key lime pie or a chocolate toffee brownie.
Twisted Grove Parlor + Bar
Twisted Grove Parlor + Bar
8220 North Hayden Road
Scottsdale
480-699-0811
At Twisted Grove Parlor + Bar, you'll love the laid-back, relaxed atmosphere and the modern American cuisine on the menu. Check out the Arcadian Caesar Salad or the Twisted Noodle Salad, or if you need something more hearty, we recommend the Short Rib & Ricotta Gnocchi and Rotisserie Chicken.
Hiro Sushi
Hiro Sushi
9393 North 90th Street
Scottsdale
480-314-4215
Hiro Sushi, a small, chef-owned Japanese restaurant, is the perfect place to satisfy your craving for teriyaki and sake. With its intimate setting and extra-long sushi bar, this neighborhood hangout gets incredibly busy on weekdays at lunch – and for good reason. We recommend stopping in and trying anything on the menu.
Cha Da Thai
Cha Da Thai
8989 East Via Linda #101
Scottsdale
480-391-8900
Cha Da Thai is open six days a week – they're closed on Sundays. This cozy spot is a great place for a quick bite or to get carryout (and they deliver, so that's a bonus). Check out the pho, which is available in five different degrees. And FYI, if you love Thai food, Cha Da Thai definitely won't disappoint you.
About McCormick Ranch
McCormick Ranch encompasses 7 square miles, and it was one of the first master-planned communities in the entire valley. This beautiful community features 10 fully-stocked, manmade lakes, spectacular parks and greenbelts, 25 miles of biking paths, and gorgeous landscaping throughout. It's close to all the restaurants listed here as well as renowned shopping centers such as The Borgata of Scottsdale, Paseo Village Shopping Center and Scottsdale Fashion Square.
There are 67 subdivisions in McCormick Ranch, including those comprising exclusively townhomes, condos, patio homes, single-family homes, waterfront homes, golf course homes and custom estates.
Are You Buying a Home for Sale in McCormick Ranch?
If you're thinking about buying a home in McCormick, we can help. While you're here, you can also explore other golf course communities in Scottsdale, including:
You can also review real estate listings in all Scottsdale's golf communities here.
Don Matheson
Realtor | Founder
The Matheson Team – RE/MAX Fine Properties
21000 N. Pima Rd., #100, Scottsdale, AZ 85255
480-405-4228 
[email protected]
[gravityform id="1″ title="false" description="false"]