If you're buying a golf course home for sale in Scottsdale, you've probably looked through several real estate listings and found a handful you like – but you haven't seen features like these before. Check out these five homes in the Scottsdale area that have jaw-droppingly fabulous amenities designed for luxury living.
5 Luxury Home Features to Inspire Your Home Search
These five luxury home features appear in homes in and around Scottsdale – and they might inspire you on your own home search.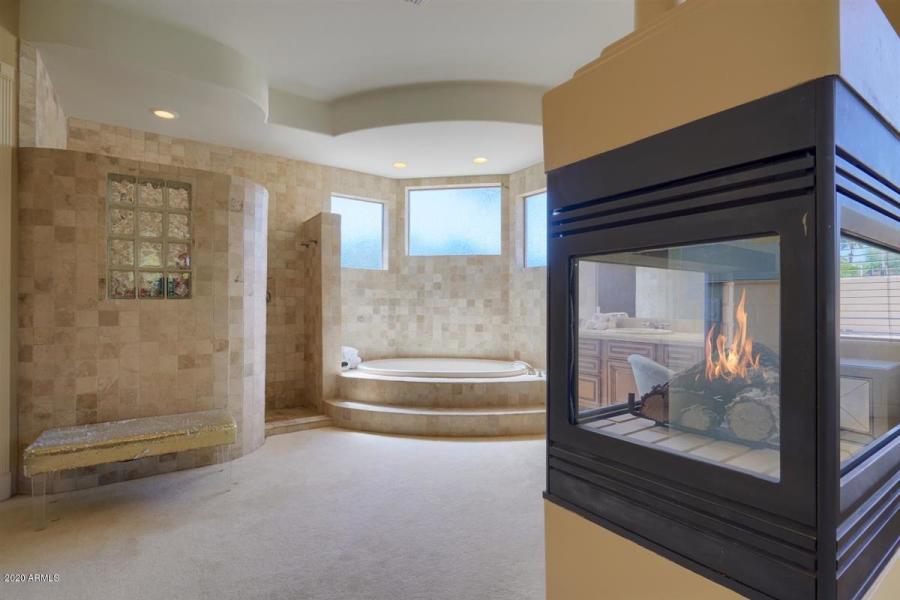 The Pass-Through Fireplace
This home's gorgeous pass-through fireplace, which sits between the master bedroom and master bath, is a spectacularly luxurious touch. Watch the flames flicker as you unwind in the soaking tub or prepare for a new day – either way, having a fireplace that pulls double-duty in your master suite is the epitome of luxe living.
See 6748 East Horseshoe Lane in Paradise Valley now.

Built-In Wine Storage
What if you could keep your finest wines on-hand with built-in wine storage in your dining room? This home's built-in shelving for wine lets you do just that. Encased in glass and illuminated with wine-safe lighting, this type of wine storage is perfect for entertaining guests (or dinner for two).
See 14620 East Sierra Alegre Court in Fountain Hills now.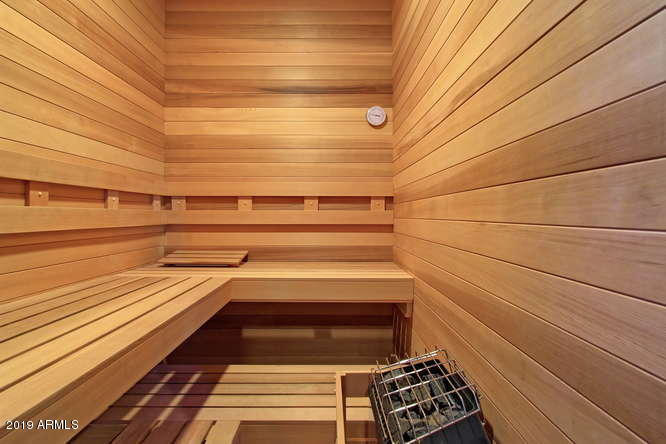 An In-Home Sauna
Melt away your worries with an in-home sauna designed like one you'd find in a high-end spa. Control the temperature and squeeze in relaxation time after a workout or a long day.
See 9201 East Diamond Rim Drive in Scottsdale now.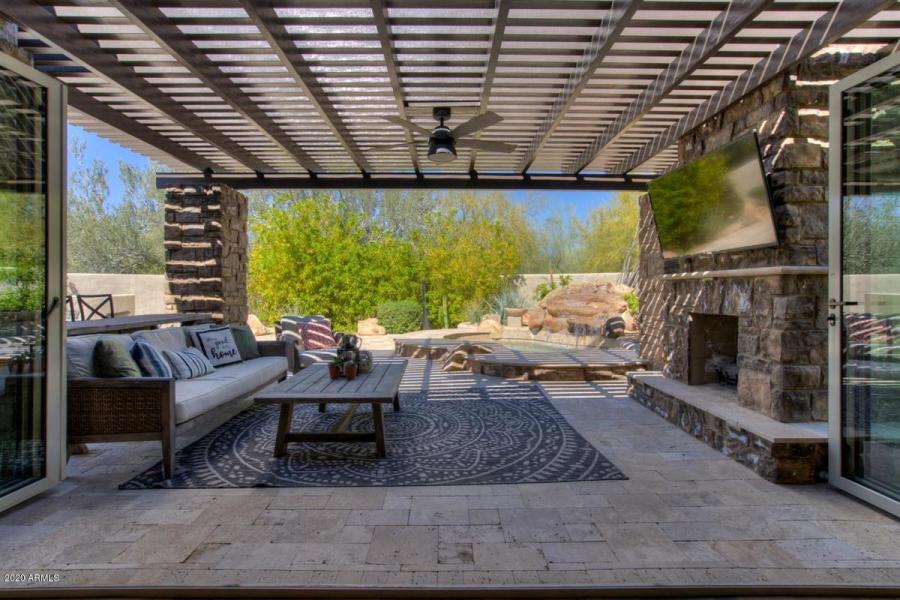 Extended Outdoor Living Space
Whether you're entertaining, starting your day with a beautiful sunrise or ending it with one of our famously beautiful sunsets, an extended outdoor living space is exactly what you need. Cozy up by the fire, catch your morning news while the birds are chirping or relax under the fan poolside with an extended outdoor living space designed to make your life more comfortable.
See 20534 North 95th Street in Scottsdale now.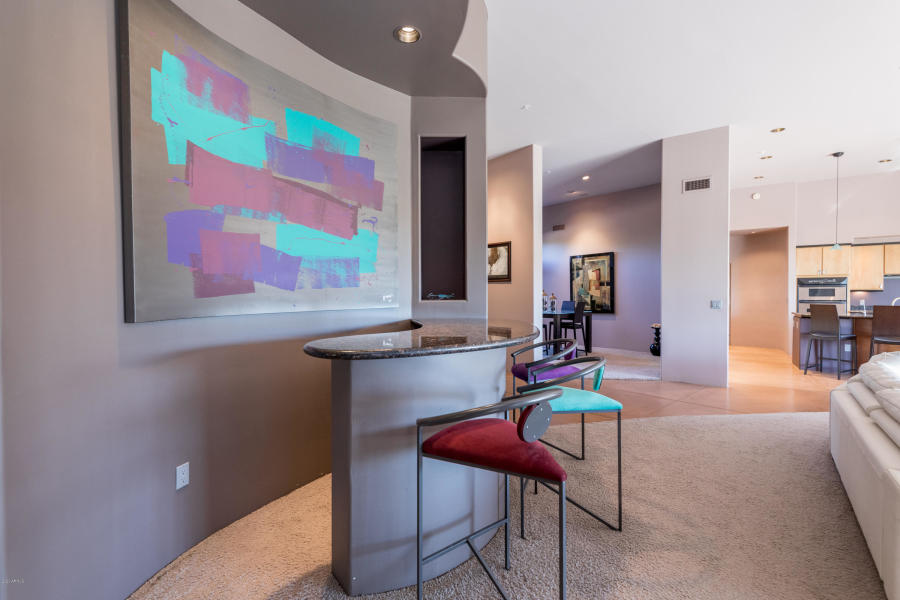 An Amazing Home Bar Tucked Into Your Space
Keep your favorite drinks on-hand when you're entertaining with an amazing home bar tucked into your living space. A high counter with seating is the perfect place to catch up – or unwind – with family and friends.
See 26261 North Paso Trail in Scottsdale now.
Are You Buying or Selling a Golf Course Home in Scottsdale?
If you're buying or selling, we are always here to help you. Our agents are taking all the proper precautions to keep our clients safe – and we can help you through every aspect of a real estate transaction, from walking through homes while you're on Skype or FaceTime to explaining how you can keep your home clean and sanitized for showings.
Call us right now at 480-405-4228 or get in touch with us online to schedule a consultation with a Scottsdale REALTOR now.
While you're here, you can also check out:
Don Matheson
REALTOR® | Founder
The Matheson Team – RE/MAX Fine Properties
21000 N. Pima Rd., #100, Scottsdale, AZ 85255
480-405-4228
Explore Luxury Homes in Scottsdale

$7,995,000
10585 E CRESCENT MOON Drive 44 Scottsdale, Arizona
5 Beds 7 Baths 7,748 SqFt 0.666 Acres
$3,580,000
9820 E THOMPSON PEAK Parkway 604 Scottsdale, Arizona
3 Beds 4.5 Baths 4,195 SqFt 0.670 Acres
$169,900
41682 W WARREN Lane Maricopa, Arizona
3 Beds 2 Baths 2,004 SqFt 0.104 Acres