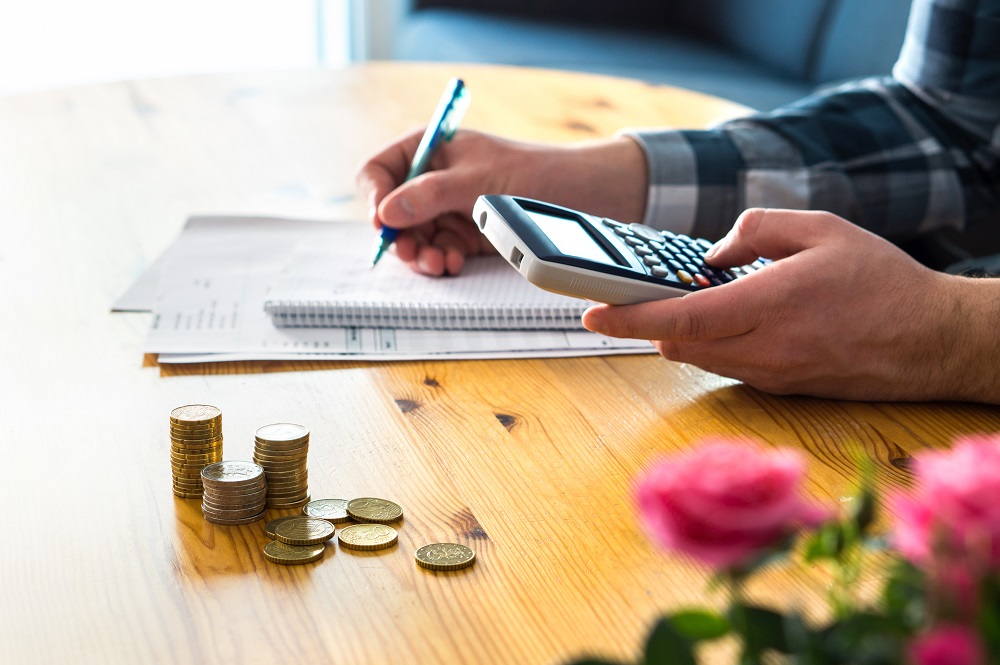 When you're buying a golf course home for sale in Arizona, whether it's in Scottsdale or anywhere else, there's a good chance it's your second, third or subsequent home.
But the mortgage advice of yesteryear has gotten a little stale – so even if you purchased your last home just a few years ago, you need to know that things have changed a bit. Check out what you need to know to get a mortgage in 2019 (and how it's a little different from what you may have done in the past).
2019 Mortgage Advice You Need Before You Buy a Golf Course Home in Scottsdale
As you do your due diligence and start shopping around for mortgages, keep these tips in mind:
Fixed rate may not be your best option
You can get your whole loan digitally
You may not want to wait for interest rates to drop
You probably don't need 20 percent down
Fixed Rate May Not Be Your Best Option
While adjustable-rate mortgages (ARMs) are often ideal for people who buy a "starter" home because they want the option to move up within a few years, they can also be a great deal when you're buying a golf course home. First, you could save a few hundred dollars of your monthly payments early on in your mortgage – say, the first 5 or 7 years – and beyond that, if your mortgage rates adjust at a rate you're not comfortable with, you might consider refinancing for a fixed-rate. Or, if you're like many people, you're ready to upgrade again within the next 10 years or so.
Naturally, there are still a lot of benefits to getting a fixed-rate, 30-year mortgage – but if saving right now is important to you, it might be worth looking into an ARM.
You Can Get Your Whole Loan Digitally
You don't have to walk into your bank and sit down with a lender any more. While that used to be the thing to do, technology has taken us to a point where you can process an entire mortgage digitally. Sure, you can call in or go to the bank if you have a question, but the option is there to get a mortgage without leaving your home office.
You May Not Want to Wait for Interest Rates to Drop
Mortgage rates, according to experts, probably aren't going to drop too much more this year. In fact, they should be pretty stable (with the exception of normal, daily fluctuations). That's not to say that they won't drop a little bit – but it might not be worth waiting several months if the difference is likely going to be negligible. In January this year, rates went up slightly, and the pros say they're likely to fall throughout February and stay pretty stable for the foreseeable future. (Learn more here.)
You Probably Don't Need 20% Down
This isn't new advice – in fact, it's been a generation since you needed to come up with a 20 percent down payment on a home – but it's worth repeating. If you have a solid credit score, you can put down much less and still get a good mortgage interest rate. However, the catch has always been that you'd probably have to pay for private mortgage insurance if you put down less than 20 percent – and that's still true. You'll also have higher monthly payments than you would if your down payment was more substantial, so that's another thing to keep in mind if you're going to buy a home with less than 20 percent down.
Search Golf Course Homes for Sale in Scottsdale
Are You Buying a Golf Course Home for Sale in Scottsdale?
Ready to start exploring golf course communities in Scottsdale? Check out our:
You can also check out listings in all Scottsdale's golf communities here.
Don Matheson
Realtor | Founder
The Matheson Team – RE/MAX Fine Properties
21000 N. Pima Rd., #100, Scottsdale, AZ 85255
480-405-4228 
[email protected]