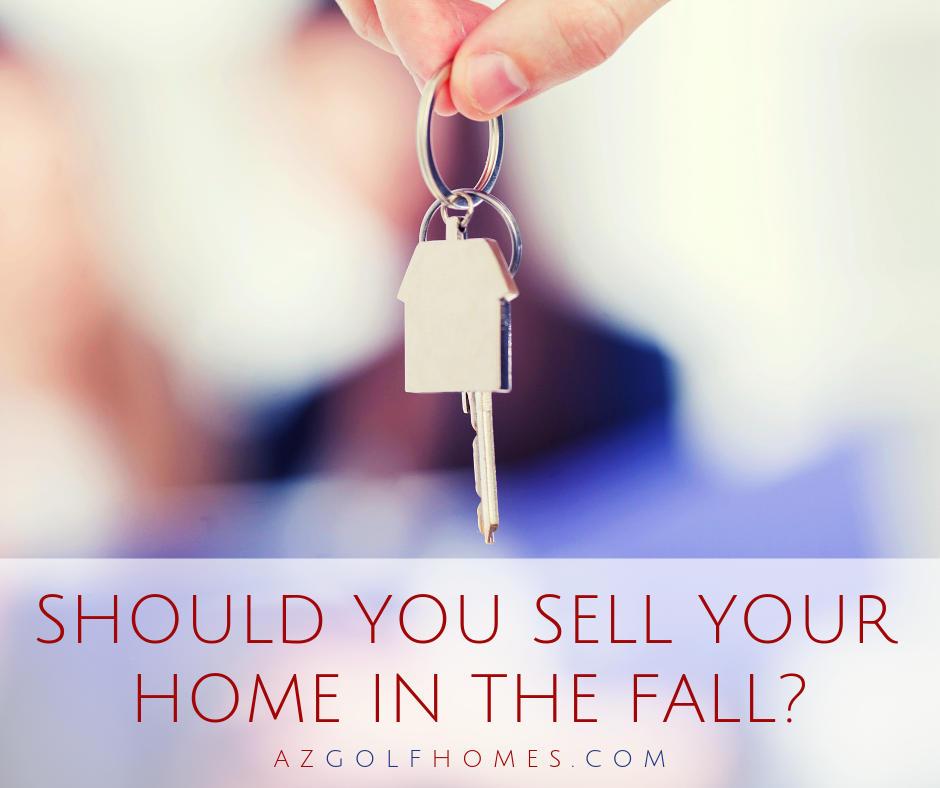 If you're like most people, you've heard that spring and summer are the best times to sell your golf course home in Scottsdale – but is that really true? Here's what you need to know.
Should You Sell Your Home in the Fall?
Spring and summer are the busiest times in real estate. Buyers flood the market searching for new spaces because school is out and because for many people, it just seems easier to buy a house between March and August.
But when September hits – particularly here in Scottsdale, where the temperatures are just starting to cool down – it's a great time for sellers to put a house on the market. Here's why:
The buyers in the market at this time of year are likely to be ready to move faster than those who have "all summer" to look for a house.
You'll have less competition from other sellers. Many people put their homes on the market in spring and summer, while fewer tend to list in the fall.
The time might be right for you personally. If you decide to sell your home, you know what's best for you – and if you don't want to wait until spring, there's no reason to do so. With the right real estate team marketing your home and bringing in the right buyers, you can easily sell your home in the fall.
Selling a home in the fall isn't for everyone, but the bottom line is that you should sell your house when the time is right for you. Your real estate team will know how to market it and bring in the right buyers, no matter what time of year it is.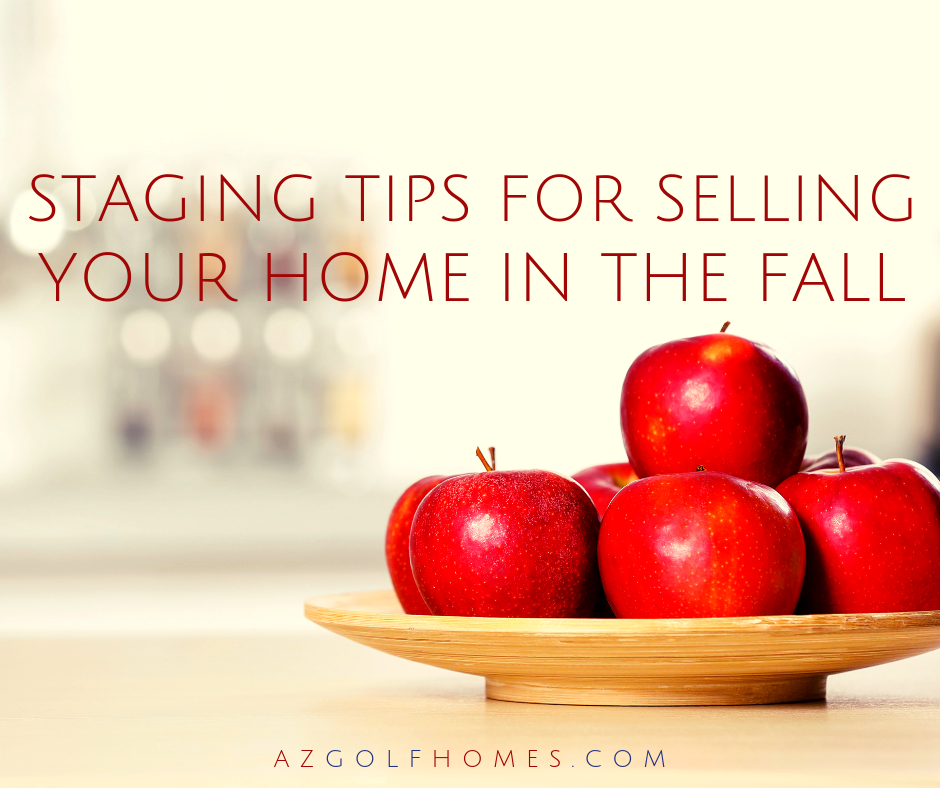 Tips for Selling Your Scottsdale Golf Course Home in the Fall
If you choose to sell your home in the fall, there are a few ways to make it really stand out. Some are fairly basic – you'd do them any time of year – but others help you (and prospective buyers) embrace the season. Use these four tips to sell your home as quickly as possible in the fall:
Clean up the yard
Create fall curb appeal
Clean up the fireplace
Make the inside – especially the kitchen – autumn-ready
Let's take a closer look at each of these.
#1. Clean up the yard.
Like you would during any other season, it's essential to clean up your yard. Trim desert plants, pull weeds and make sure all of your outdoor living space looks its best.
#2. Create fall curb appeal.
Put out potted plants that can bloom in fall, especially on your front porch, to bring vibrant color to your space. Consider adding things like:
Search Scottsdale Golf Course Homes for Sale Now
#3. Clean up the fireplace.
Even if buyers won't often use it, make sure your fireplace is sparkling clean and stocked with logs. Buyers will love the ambiance it creates, so capitalize on it!
#4. Make the inside – especially the kitchen – autumn-ready.
Set out a jar of fresh cinnamon sticks, prop open a cookbook to a pumpkin-flavored cupcake recipe (or bake the cupcakes and put them on the counter during showings), and fill your fruit bowl with crisp, red apples to set a fall tone in your home.
Are You Buying or Selling a Home in Scottsdale?
We can help you find your dream home – or sell your house to move on to the next chapter – in any golf community in Scottsdale. While you're here, you can check out all Scottsdale golf course homes for sale or take a look at these communities:
You can also check out listings in all Scottsdale's golf communities here.
Don Matheson
REALTOR® | Founder
The Matheson Team – RE/MAX Fine Properties
21000 N. Pima Rd., #100, Scottsdale, AZ 85255
480-405-4228
[email protected]
[gravityform id="1″ title="false" description="false"]