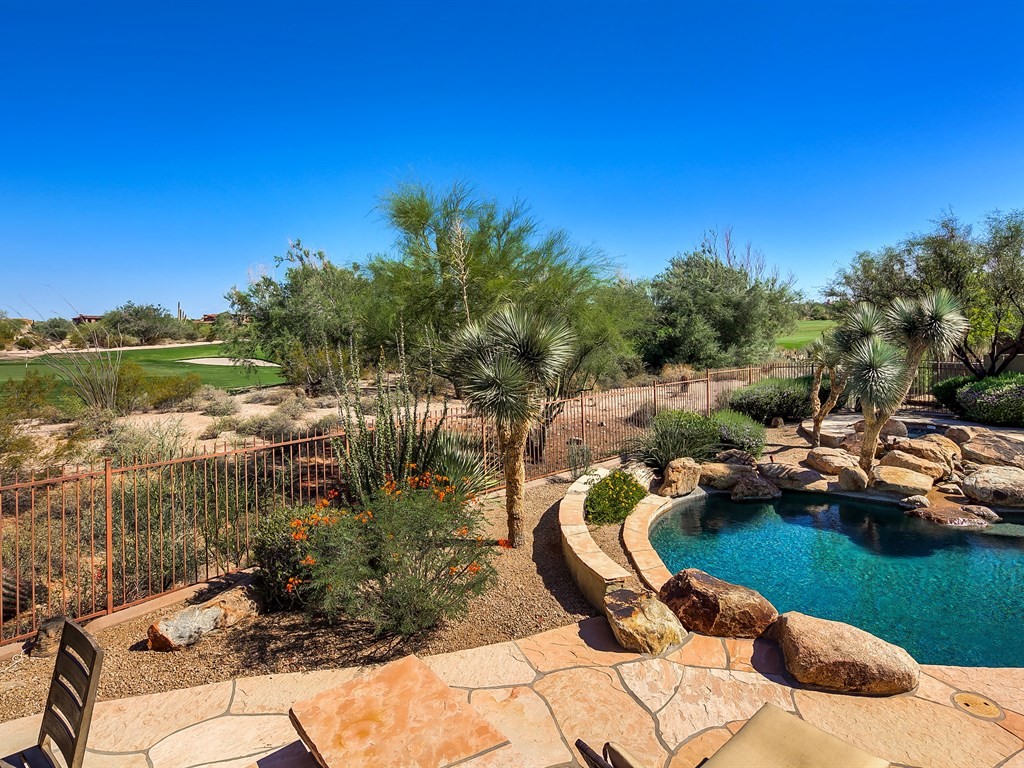 The start of a new year can be a good time for a lot of things, including buying a new home. So what does the marketplace look like for the year ahead? If you've been looking for a new or second home in an Arizona golf community, 2016 might just be the perfect year to make your move. Here are five reasons to buy an Arizona golf home in 2016:
Home prices should stabilize. Across the country but particularly in Arizona golf communities, we've seen real estate prices on the rise lately. While prices are still expected to trend upward, CNN Money reports that they will likely slow their pace to growing only around 3% in 2016. That means more buyers will be able to purchase a home, so competition will only increase as time goes on and the economy becomes more robust.
More Arizona golf homes to choose from. With the slower growth rate in real estate values will come more homeowners deciding it's time to put their homes on the market. That means more homes to choose from and more reasons to buy. We also noted in a recent market update that new construction in Arizona was at a seven-year high at the end of 2015, so there will also be new builds in the mix. The Ridge at Troon North is a great example of one of the new build Scottsdale golf communities you can expect to see expand this year.
Interest rates are still low, but likely on the rise. We've been seeing record-low mortgage rates in the last few years, and at the moment they are near rock-bottom. According to realtor.com, "a 30-year fixed-rate home loan [is] still hovering around 4%." Most professionals expect that the Federal Reserve will begin increasing interest rates again sometime this year. With impending rate hikes, it would be wise to jump into the real estate market sooner rather than later to lock in a lower rate with your lender.
Buying may be cheaper than renting. Rental rates are growing alongside real estate values, but at a much higher rate (over double, increasing as much as 8% in some markets). In many Arizona golf communities, it may actually be cheaper to pay a mortgage than to pay rent, along with the added bonus of building equity rather than shelling out big bucks to a landlord each month. Nationally, interest rates would have to be over 6% for the cost of buying to be equal to the cost of renting at this moment in the market.
Large down payments are no longer necessary. Down payments of 20% or more may be a thing of the past in some areas. Having cash for the down payment, plus closing costs, is the biggest obstacle most potential homeowners face when considering reasons to buy real estate. But now programs like Fannie Mae and Freddie Mac Home Possible Advantage keep required down payments as low as 3%, assuming your credit score is 620 or higher. This will make purchasing a home a more realistic possibility for many in Arizona.
These are some pretty solid, cost-saving reasons to buy an Arizona golf home in 2016. From a lock and leave in a condo overlooking the fairway to a sprawling estate with mountain views for days, The Matheson Team can help make your 2016 your year to buy a dream home.
Don Matheson
Realtor | Founder
The Matheson Team – RE/MAX Fine Properties
21000 N. Pima Rd., #100, Scottsdale, AZ 85255
480-405-4228 
[email protected]
[gravityform id="1″ title="false" description="false"]