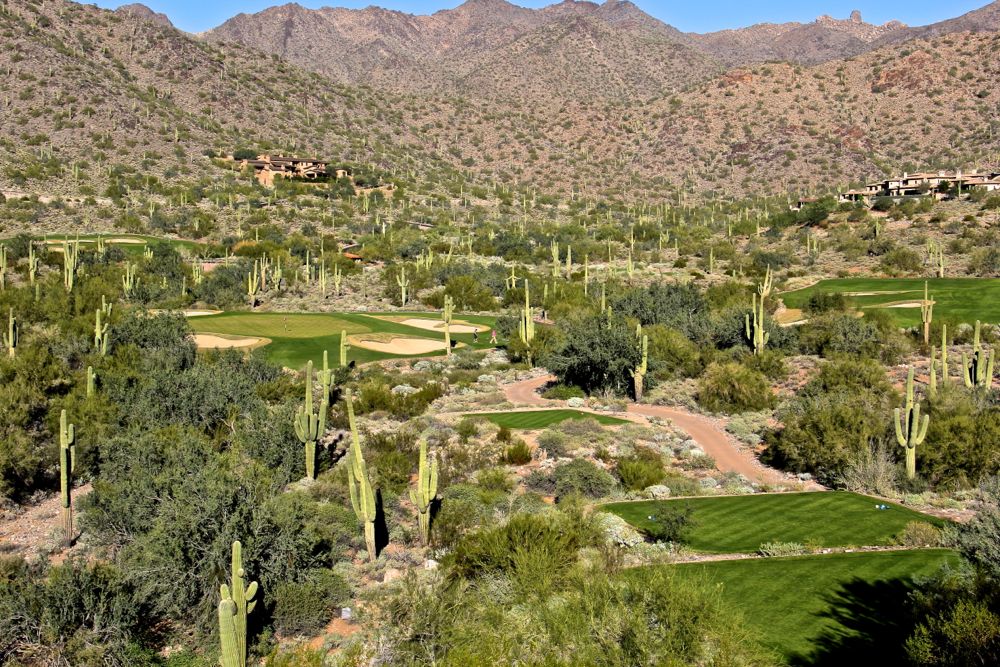 We've all been there. You're on the golf course, hitting your driver and fairway woods well, only to tally up extra strokes on your short game. Sometimes making small changes can make a big difference. Take a trick from Phil Mickelson's handbook: alternate your putting golf grip to help yourself out of a slump.
While playing the 145th Open Championship at Royal Troon in Scotland, Mickelson took to an interesting grip technique that may well have helped him nab his second-place finish. Towards the end of the tournament he began alternating from the claw putting grip with his lower hand turned sideways, which he used throughout most of the tournament, to a more conventional grip. And this isn't the first time we've seen Mickelson switch things up on the putting green.
According to Mickelson, the claw grip helps him hit softer for shorter putts. The lower hand turned sideways keeps his lower hand out of the way and the put less powerful, but still precise. He likes to use the conventional grip for everything but short putts.
"There's so much better extension and it's such a softer hit without having that bottom hand on the club," Mickelson explains.
Since comfort, feel, and confidence are important to any stroke or hit, let alone the soft touch a putt can require, this theory makes sense. In fact, the ability to know when to switch back and forth and the confidence to do it seamlessly and on a world stage indicates a player truly in tune with his game and his body.
Stan Utley, local Grayhawk Golf Club golf teacher and one of Golf Digest's 50 Best Teachers, agrees. "Great players have go-to thoughts and feels, especially when they're in pressure situations," Utley says. "[Mickelson] was simply changing to something he was familiar with and had confidence in. He putted great the entire week." By the way, Phil Mickelson's coach Andrew Getson is also based at Grayhawk.
The major takeaway here is that if things aren't going well on the golf course, try something else. Don't worry if you're out there practicing alone or in tournament with higher stakes. A little experimenting with your putting grip can help you bust your slump!
Don Matheson
Realtor | Founder
The Matheson Team – RE/MAX Fine Properties
21000 N. Pima Rd., #100, Scottsdale, AZ 85255
480-405-4228 
[email protected]
[gravityform id="1″ title="false" description="false"]