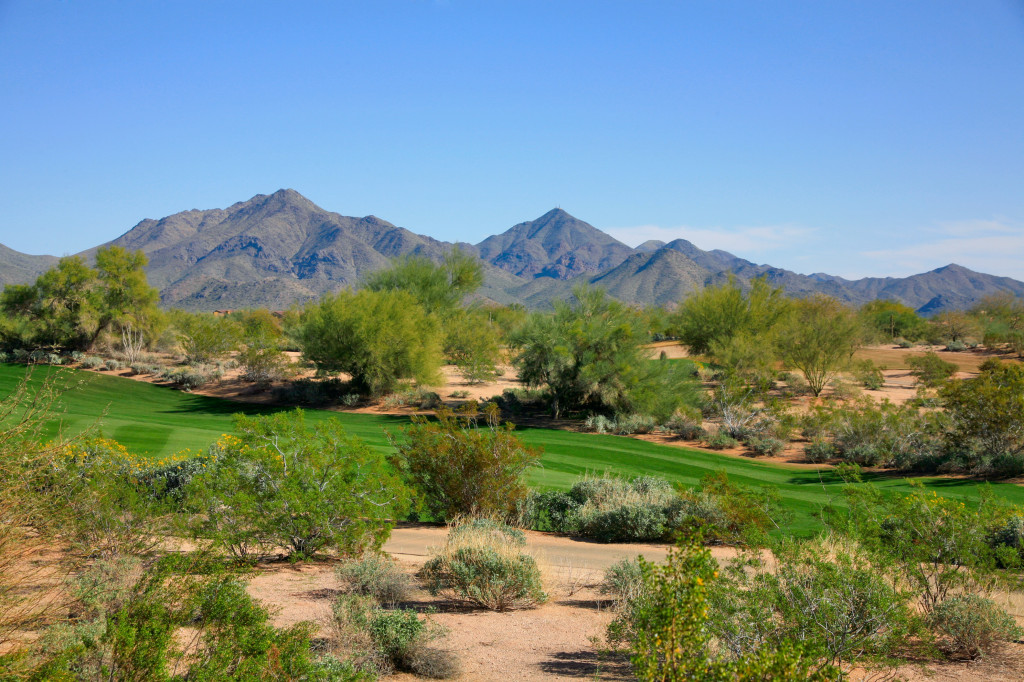 Grayhawk is a standout amongst Arizona golf communities. The community and courses feature desert terrain, mountain views and stellar sunsets, but the Grayhawk Golf Club takes a bit of a different approach when it comes to the game of golf. From the club's design and marketing to the creative promotions, you know the club is all about having fun when you play.
The Grayhawk Golf Club refers to itself as a platform for entertainment. In fact, the club considers itself to be in the entertainment business.
The Rock and Roll Range is a great example of a fun feature that's different from other Scottsdale golf clubs. Classic rock and roll plays on the speakers surrounding the practice facility, and it's common to see players grooving through their swings before tackling the Raptor or Talon course.
The 36-hole club also offers lessons and Golf School at the Learning Center. The pros can help players of all skill levels, whether you have a few days or a few months. They even offer a Summer Junior Golf Camp for players 8-16 years old.
Then there's the Golf Shop & Trading Company. Named as one of "America's Best 100 Golf Shops" by the Association of Golf Merchandisers, players can find a wide variety of apparel and accessories, including over 70 hat styles.
After a game or a lesson, players tend to hang out at one of the club's restaurants or bars. Quill Creek Café offers casual fare with great patio views, while Isabella's offers up Italian cuisine. Phil's Grill is a sports bar named after Grayhawk's tour PGA rep, the one and only Phil Mickelson.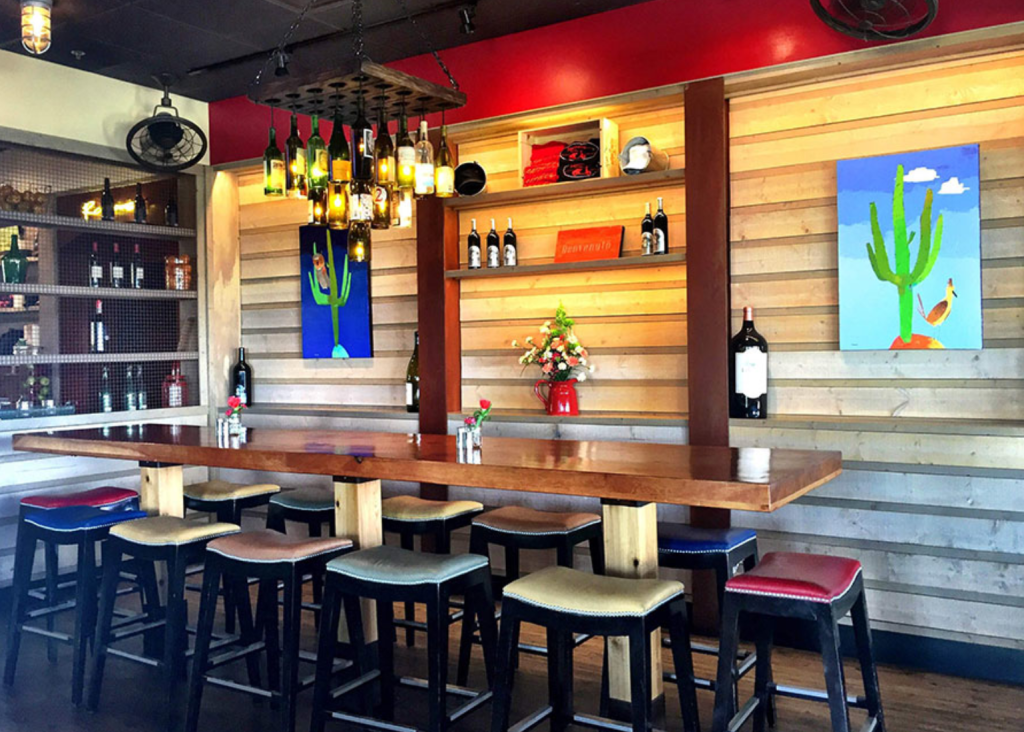 The club strives to keep the fun going off the course with live music, happy hours, fire pits and comfy outdoor seating. Players feel like they stepped onto a resort and have a few hours of vacation, and residents of Grawhawk and Scottsdale golf homes can partake of the festivities any time they'd like.
Even though the club doesn't take itself too seriously, Grayhawk is still serious about the great game of golf. The club has played host to multiple events over the last 20 years, including the Tommy Bahama Challenge, Frys.com Open and Anderson Consulting World Championship of Golf. The club currently hosts the Thunderbird International Junior, a top American Junior Golf Association event since 2000.
If you're interested in trying out Grawyhawk Golf Club, the summer is a great time to start. Like many Valley golf clubs, Grawyhawk offers fantastic summer specials if you're willing to brave the heat and work around some course maintenance. The Dirty Dozen promotion includes 12 rounds of golf to be played within 12 weeks, plus 12 golf balls and 12 two-for-one coupons for the on-site eateries. Can't make all 12 games by the end? Game are transferable, so you can treat your clients, friends and family.
Once the summer specials reel you in, you may want to consider Grayhawk Golf Club's White Tee or Black Tee year-round programs. Highlights of the programs include discounts in the Golf Shop, restaurants, and clinics.
Grayhawk Golf Club truly treats players and local residents to an exceptional, entertaining experience made even better if you choose to live nearby. Looking for Grayhawk golf homes for sale in AZ? The Matheson Team is your ultimate resource for Arizona golf course communities like Grayhawk.
Don Matheson
Realtor | Founder
The Matheson Team – RE/MAX Fine Properties
21000 N. Pima Rd., #100, Scottsdale, AZ 85255
480-405-4228 
[email protected]
[gravityform id="1″ title="false" description="false"]