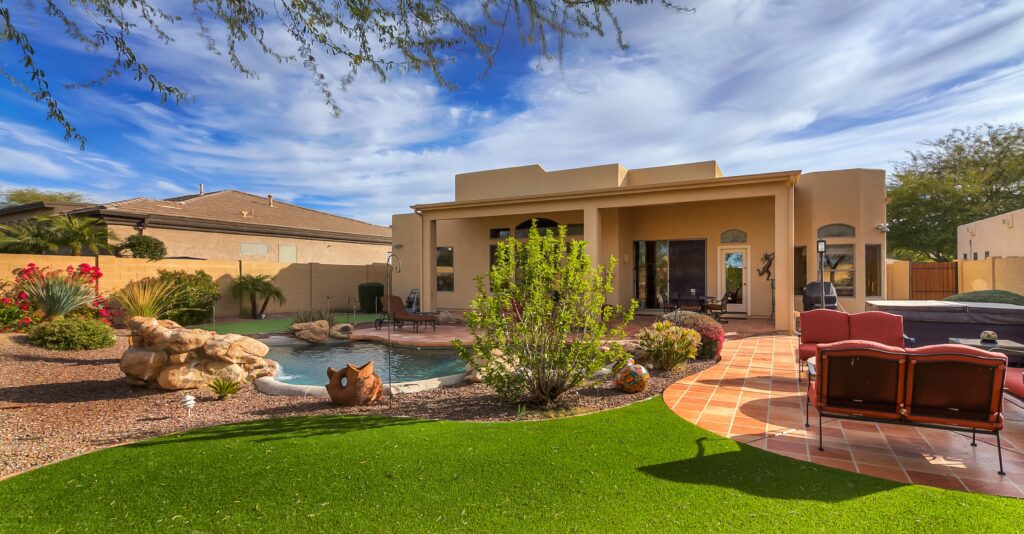 Interested in making your existing Scottsdale golf home more energy efficient? Or are you building a new home in an Arizona golf course community and want to reduce your impact from the ground up to the roof? Scottsdale's Green Building Program can help!
The Green Building Program "encourages a whole-systems approach" to energy efficient properties through both design and building technologies. This holistic perspective aims to minimize the environmental impact of the property and reduce energy consumption while also positively contributing to the health of local residents.
The lecture series is a highlight of the program and the next lecture will cover energy efficient roofing. "Beyond Reflectivity: The future of energy efficient roofing" will be held on April 7, 2016 at the Granite Reef Senior Center, located at 1700 N. Granite Reef Road. Residents can expect to learn about their options for durable, environmental roof performance and even curb appeal of roofing products.
According to Green Building Program Manager Anthony Floyd, "More than 43% of all electricity consumed in Valley homes is used for air conditioning. Roofs that reflect the desert sun's heat back into space and help keep building interiors comfortable offer attractive savings on energy costs for air conditioning. 'Cool' roofs also reduce ambient air temperature, air pollution, and greenhouse gas emissions."
Speaker Ty Allwood, National Director of Technical Services and Systems for Eagle Roofing Products, will kick things off at 7:00 pm. Ty will go over the history of energy efficient roofs and how to use reflectivity to measure a roofing product's energy efficiency. The concept of thermal insulative roofing products and assemblies will also be introduced, along with the latest innovative technologies in this realm.
In addition to the lecture series, the Green Building Program offers residents free resources like green design principles, a rating checklist, and a green construction code. It also recommends builders and architects who can make your energy efficient dream Arizona golf home a reality.
With efforts like these from the City of Scottsdale, it's no wonder that Arizona has ranked 12th among the most energy efficient states in the country. While Massachusetts, New York, and Chicago top the list, Arizona often comes in as a top five energy efficient western state after California, Oregon, and Washington.
Interested in finding an existing Scottsdale golf home that completes your energy efficient new home checklist? Let The Matheson Team help guide you through Arizona golf communities and homes that use cutting edge technology to reduce their environmental impact.
Don Matheson
Realtor | Founder
The Matheson Team – RE/MAX Fine Properties
21000 N. Pima Rd., #100, Scottsdale, AZ 85255
480-405-4228 
don@azgolfhomes.com