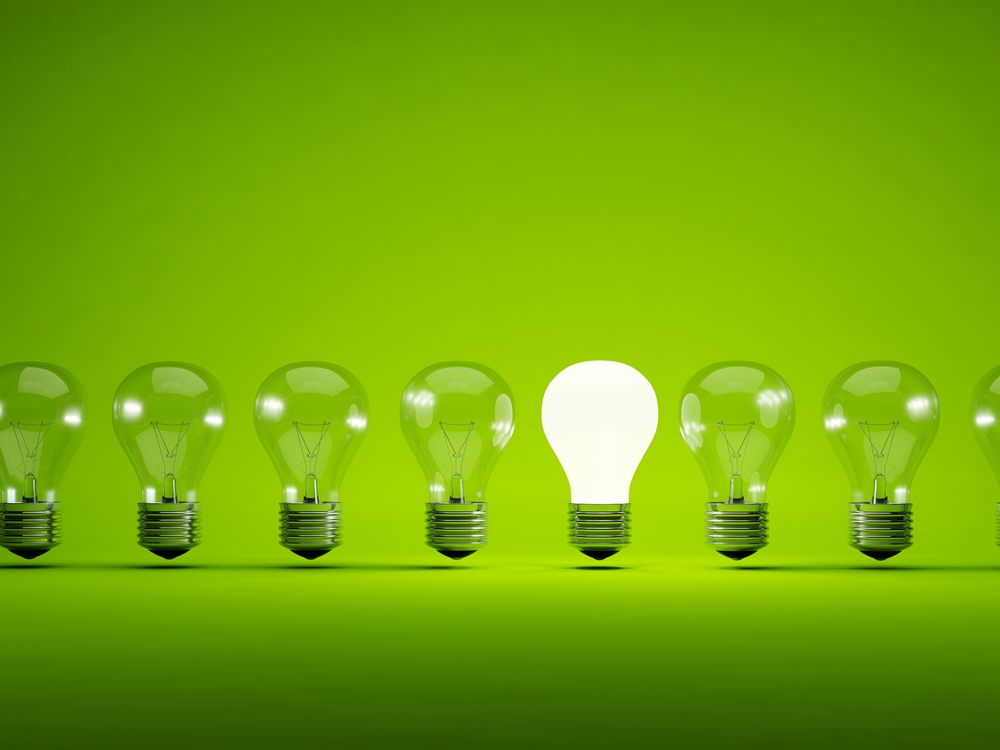 There are many reasons to consider the environment these days… limited resources, lowering your carbon footprint, and even cutting your electricity bills. Oftentimes, people think they need to make big changes to make a big impact, but that doesn't have to be the case.
Here are eight simple ways you can go green and make your home more environmentally friendly:
Check the fridge
Your refrigerator and freezer need to stay within a certain range to do their jobs. However, anything colder could ruin your food and increase your energy consumption. Keep refrigerators between 37 and 40 degrees F and your freezer between 0 and 5 degrees F.
Do the dishes
Have a dishwasher? Use it! Running a full dishwasher is much more energy efficient and water conservative than washing dishes by hand. Not to mention the extra time you'll save!
Keep your cool
Leaks in HVAC vents, door seals and windows can be the source of major energy waste. If cool (or warm) air is escaping through these leaks, your air conditioner could be expending much more energy trying to keep your home at the desired temperature. Not only will this cost you extra on your electric bill, but it's forcing your system to work harder and shortening its lifespan. Also be sure to change the air filters regularly to keep it running efficiently.
Work with the sun
In the winter, the warm southwest sunshine can be a huge benefit to Arizona golf homes. Use blinds or drapes to let the sunshine in during the day to help warm up your home naturally. Likewise, keep blinds closed and consider shade screens for the downright hot months when you want to keep the heat out.
Take your hot water down a notch
Sometimes all you want is a hot, steamy shower. But how hot does it have to be? Most water heaters are set at about 140 degrees F. If you can bring this down to 120 degrees, you'll lower your energy use. And will you really miss that 20 degrees of scalding water? You'll also slow down the mineral buildup and corrosion in your water heater, extending its life.
In the office
Set your computer or laptop to automatically go into sleep mode when you are away for more than 20 minutes, which will save energy consumption. Also, try setting your printer to print on both sides of the page, if this is an option. You'll save tons of paper, especially when printing emails that have one or two lines drifting onto page two.
Phantom power
It's not just a myth. Large electronics like televisions, DVD players and game consoles can draw phantom power when they are simply plugged in, even if turned off. A UL-certified power strip is an easy way to plug in all your electronics, then flip the switch when not in use. This is a HUGE savings when you go on vacation or for use in a part-time residence.
Light the way
Many people have been switching out their lightbulbs for years in an effort to conserve energy – but are you using the right ones? Be sure to buy and use Energy Star-rated bulbs and install a dimmer where you can, like hallways or dining rooms. This gives you even more control over your energy usage.
These are just a few tips to improve the environmental impact in Scottsdale golf homes, but there are many more ideas, especially for reusing and recycling. Many Arizona golf communities have their own environmentally friendly practices and procedures, too.
Looking for a green home on the green? The Matheson Team are experts in all things Arizona golf homes, including environmentally friendly amenities and sustainable communities.
Don Matheson
Realtor | Founder
The Matheson Team – RE/MAX Fine Properties
21000 N. Pima Rd., #100, Scottsdale, AZ 85255
480-405-4228 
[email protected]
[gravityform id="1″ title="false" description="false"]