The United States population is shifting. The 60+ age group is expected to increase by over 20% between 2010 and 2020 alone, according to the Rand Corporation and the Cromford Report. When looking at the 60+ population between 2010 and 2050, that percentage jumps to almost 40%. What's causing this shift in demographics and how will the increasing retirement population affect real estate in Arizona?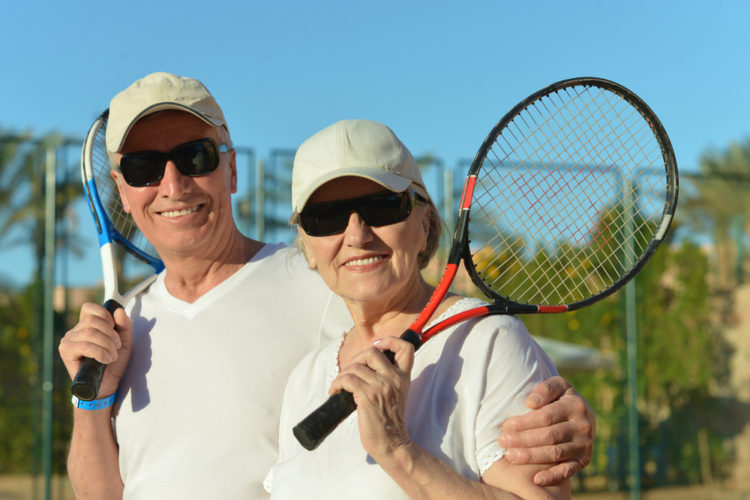 The increasing retirement population is thought to be the result of a few factors, but most predominantly the reduced fertility rates. The fertility rate was actually rising before the economic downturn in 2008, but never bounced back even when the economy did. There are a few theories as to why. Families are thinking about their finances more and waiting to start having children until they have sufficient savings and a stable place to live. Sometimes this means postponing kids until a couple has saved enough of a down payment to buy a home.
Other theories suggest that women are delaying their families to focus on their careers. And this trend could certainly continue with millennials. Delaying having children, no matter what the reason, shortens the fertility window and thus lowers the fertility rates. The chart below shows how fertility rates have been falling for all education levels.
So how does the drop in fertility rates and the increase in an aging population affect the real estate market? This chart illustrates that there was a correlation between housing price growth and fertility levels between 2009 and 2013 – the 4 year period directly following the 2008 economic downturn.  Even though larger and more affordable homes were available to couples after 2008, they didn't take advantage and start a family. This is likely because those areas that had the most available foreclosure homes and "good deals" also were hit hardest by economic issues, including the increased unemployment rate.
The increasing retirement population in Arizona
But unemployment was not as much of an issue for those already retired. Many Arizona cities including Scottsdale, Mesa and Tucson are hot spots for retirement. In fact, Scottsdale was just named the third best place to retire in the country. Our trusted sources at the Cromford Report have done a little research and concluded that Maricopa County has seen a 27% increase in the 65+ population from 2010 to 2015.
The increasing retirement population is resulting in more active adult companies being built in Arizona. And the increase in available retirement homes may also be why the population continues to increase… the old "if you build it, they will come" theory.
So it's safe to assume that as our retirement-friendly communities continue to attract retirees, and our new construction permits and plans continue to boom, our 65+ population will continue to grow. Both full time and part time residences can benefit from this boom, so now may be a good time to invest in a Scottsdale golf home! Get started by searching golf course homes for sale in Scottsdale, then contact your Arizona golf homes experts the Matheson Team to find the best places for our growing 65+ community. 
Don Matheson
Realtor | Founder
The Matheson Team – RE/MAX Fine Properties
21000 N. Pima Rd., #100, Scottsdale, AZ 85255
480-405-4228 
don@azgolfhomes.com
Contact Form
We would love to hear from you! Please fill out this form and we will get in touch with you shortly.