Arizona golfers can look forward to the finale of the Charles Schwab Cup Playoffs returning to the Desert Mountain Club. This competition marks the end of the golf season and will be played in three tournaments. To kick off the tournament, the first event was the PowerShares QQQ Championship. This event was held in Thousand Oaks, California at Sherwood Country Club on October 24 – 30. The Dominion Charity Classic is the second leg of the Playoffs held at Richmond's Country Club of Virginia James River Course on October 31 – November 6. The last, and final part of the Playoffs, the Charles Schwab Cup Championship, will be held in our very own Arizona golf community on November 7 – 13.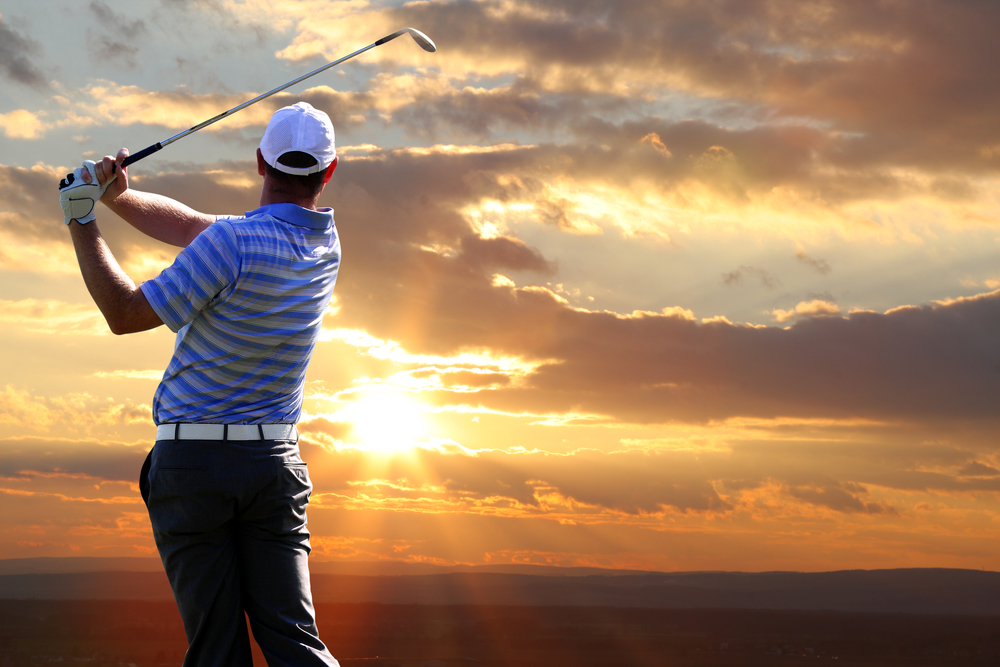 How to Advance to Desert Mountain
When the 2016 SAS Championship ended on October 16, the leading 72 players advanced to the first weekend at the PowerShares QQQ Championship. The 'Wildcard Weekend' at the SAS Championship lets one player who doesn't finish in the top 72, but the top 10 of the week, advance to the playoffs.
The top 54 players will move on to the Dominion Charity Classic, and only the top 36 players will advance to the final Charles Schwab Cup Playoffs to compete for the trophy designed by Tiffany & Co. Along with the trophy, the top player will win $1 million. The second place player will win $500,000, the 3rd $300,000, the 4th $200,000, and the 5th $100,000.
The start of the PowerShares QQQ Championship will begin the point system. The current money total of every player will be the equivalent of their points. For example, if a player has $200,000, they will begin the Playoffs with 200,000 points. The first two events in the Playoffs will earn players double points. If a player has earned $150,000 in SAS and $100,000 in the first Playoff event (200,000 for double points), the total points will be 250,000. These points will accumulate through the second Playoff event and then the points will be reset before the final Playoff event at Desert Mountain. The point reset will allow the top five players to win the Charles Schwab Cup, but it also allows, mathematically, a 36th-ranked player to win depending on performance during the final Playoff event.
Expected players at this year's Charles Schwab Cup Championship include Bernhard Langer in top position with 2,697,459 points, Colin Montgomerie, Joe Durant, Miguel Angel Jimenez, and Scott McCarron in fifth position with 1,290,802 points.
Where To Find Next Year's Charles Schwab Cup Championships
For both 2017 and 2018, the PGA Tour Champions and the Charles Schwab & Co. announced that the Phoenix Country Club in Phoenix, AZ will host the Charles Schwab Cup Championship. The 2017 event will be held November 6 – 12. The Phoenix Country Club is the 8th club to host this event. From 1932-1986, the Phoenix Country Club hosted the PGA Tour's Waste Management Phoenix Open. It's been 30 years since the Phoenix Country Club has been involved in professional golf, so the next two years will be exciting.
With the perfect golf weather underway and professional tournaments like this close by, it's truly the best time to take advantage of living in golf course communities like Desert Mountain! If you're interested in finding your own home on the greens, browse golf homes for sale in Scottsdale, AZ and contact golf homes experts at the Matheson Team.
Don Matheson
Realtor | Founder
The Matheson Team – RE/MAX Fine Properties
21000 N. Pima Rd., #100, Scottsdale, AZ 85255
480-405-4228
[email protected]
[gravityform id="1″ title="true" description="true"]