Arizona innovators are braving uncharted territory within the world of technology and producing unprecedented ideas. To recognize these inventive people and their impact on technology, the Arizona Technology Council and Arizona Commerce Authority annually host the Governor's Celebration of Innovation where the Lifetime Achievement Award is presented.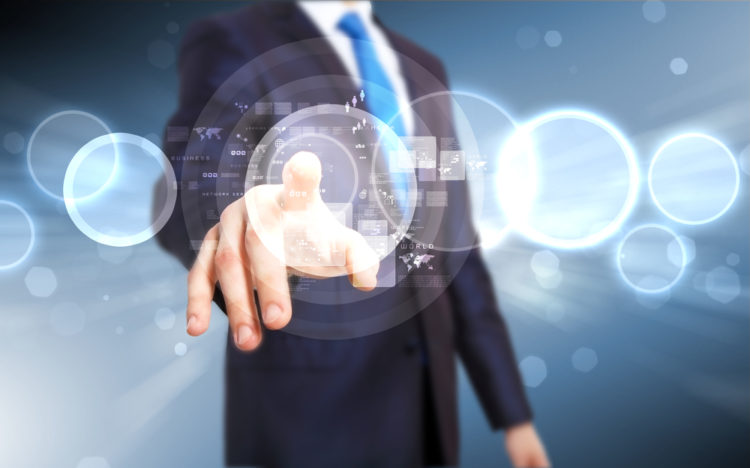 OneNeck IT Solutions will be sponsoring the 2016 Lifetime Achievement Award. The four nominees for this distinguished award include: GoDaddy founder Bob Parsons, JDA Software Group founder Jim Armstrong, TGen director Daniel Von Hoff, and TASER International CEO Rick Smith. These Arizona innovators have contributed excellent work in the field of technology, both locally and worldwide.
And the nominees are…
Bob Parsons is widely known as the founder of GoDaddy, the name domain registrar company, but he is also a philanthropist and entrepreneur. He has business interests in motorcycles, golf, real estate and marketing. He has many Scottsdale-based companies including the world's largest Harley-Davidson shop. Parsons also owns PGX, a high-end golf equipment company located in North Scottsdale. Not only is he a big part of the Scottsdale locale, he is a highly-decorated Vietnam War veteran and the recipient of a Purple Heart.
Jim Armstrong started JDA in 1978, but is no longer a major part of the company. He now serves on multiple boards and foundations. One position he holds is director and president of Scottsdale JDA Investments. Armstrong is also the director for WebPt, a software firm, and the founder of the Armstrong Family Foundation, where he serves as president and chairman.
Daniel Von Hoff is head physician at Translational Genomics Research Institute. He is also head science officer at US Oncology and HonorHealth's Clinical Research Institute. As a professor of medicine at the University of Arizona, Von Hoff has dedicated his life to the research of anticancer agents. He and his team are responsible for finding the agents routinely used in cancer treatments today. They are now focused on developing targeted therapies for people with pancreatic and other advanced cancers.
Rick Smith is the CEO and co-founder of TASER, the company responsible for the manufacturing of smart weapons and body cameras. Smith's aspiration is to reduce world violence and since 1993, he has dedicated himself to producing new technologies to keep communities secure. Smith's technology solutions are mainly used by police forces, helping them keep the communities they serve safe.
A celebration of Arizona innovators
The evening will feature food and entertainment and is a wonderful opportunity for networking. Now in it's 13th year, this prestigious celebration of will be hosting a Technology Showcase where many more Arizona innovators – over 50 companies – will exhibit their forward-thinking technology. This year's event is a little different than years past, as it will be held in a theater-style awards format. After the awards are announced, the evening will continue with dessert accompanied by live music.
The Governor's Celebration of Innovation will be held at the Phoenix Convention Center's West Building on Thursday, November 10, 2016 from 4:00 – 8:00 PM. Early Bird Member tickets are on sale now for $125 and non-member tickets are on sale for $175. If you'd like to sponsor this event, sponsorship packages are available ranging from $2,500 – $25,000. Visit https://www.aztechcouncil.org/event/gcoi2016/ for more information and to vote for the 2016 Lifetime Achievement Award winner.
High tech job growth in Phoenix has been outpacing that of Silicon Valley, and Scottsdale has been recognized as one of the best cities to launch a start up.  If you're looking for a great place to work and live, contact The Matheson Team, Realtors specializing in Scottsdale real estate and golf homes.
Don Matheson
Realtor | Founder
The Matheson Team – RE/MAX Fine Properties
21000 N. Pima Rd., #100, Scottsdale, AZ 85255
480-405-4228 
[email protected]
[gravityform id="1″ title="false" description="false"]