From getting ahead of the sweltering Scottsdale summer heat to lowering your golf score – here are 3 great reasons to golf early and often this summer!

Beat the heat!
It may be stating the obvious, but the mornings are the coolest time to be out when you live in a Scottsdale golf homes. The air, cement, and grass are cooler then at dusk, plus you can actually see where you hit. Many golf courses offer earlier tee times in the summer, some as early as sunrise at 4:30 am; what better way to start your day than watching the sun rise over the fairway?
Plus, during Monsoon season afternoon and evening thunder storms can quickly and unexpectedly roll into the area, however even without a storm coming in, the humidity increases, but is less noticeable in the early morning hours. Check out our previous blog for tips on how to adjust your golf game in the heat.
Get in a round any day of the week.
If your tee time is at 4:30 am, you can easily get in a round of at least nine holes before freshening up and heading into work. Of course this will depend on who you play with and their speed, too. Summer is a great time to get in some great early morning practice rounds solo.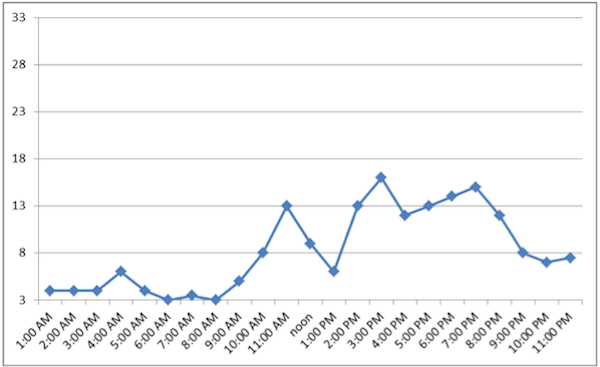 Lower your score.
If you need more of a reason to get up before dawn and hit the greens, how about lowering your score? Golfwrx.com compared PGA Tour players' scores in early rounds (the first half of tee times available in a day) to those in late rounds (the second half of tee times available in a day). The findings indicate that early rounds average 0.163 strokes better than late rounds. Not a huge difference, but for the pros that could bump someone up as many as 20 spots on the PGA Tour Money List.
There are a couple thoughts behind the early morning higher scores. One is less wind – beneficial to your comfort as well as your score. Wind is usually at its lowest speed at the break of dawn. Then there is putting. Later tee times may mean more spike marks and foot imprints from earlier players.
Everything is better in the early summer mornings, including golf. Hit the greens early and often and go into fall ready to play strong! And if you're looking for the perfect Arizona golf course communities to stay and play at, contact AZ golf homes experts The Matheson Team. We'll see you on the course at sunrise!
Don Matheson
Realtor | Founder
The Matheson Team – RE/MAX Fine Properties
21000 N. Pima Rd., #100, Scottsdale, AZ 85255
480-405-4228 
[email protected]
[gravityform id="1″ title="false" description="false"]