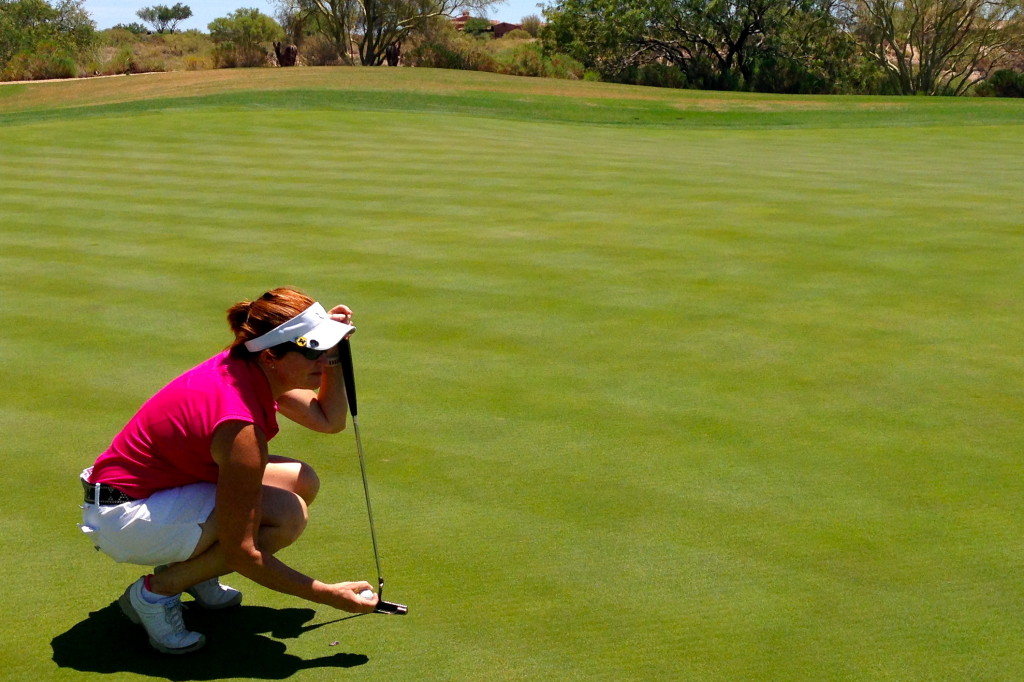 Although we're amidst spring time here in Arizona golf course communities, the temperatures are on the rise and will soon feel much like the summer temps you expect in other parts of the country. If you've been living in Scottsdale for a while, you've likely adapted to the warmer temperatures and learned the best ways to modify your game. However, if you're new to the Valley, a winter visitor staying a little later into the summer, or just a tourist looking to take advantage of great courses at reduced prices, there are a few things to think about to help you cope with higher temperatures on the golf course.
First, listen to your body.
While this seems rather obvious, many people do not listen to their bodies when the temperatures rise and they continue their outdoor activities. Any sort of exercise in the heat puts extra stress on your body, and this certainly includes golf.
The exercise and the outside temperatures raise your inner core temperature, so your body sends blood to the skin's surface to help cool you down. That leaves less blood for your muscles, so your heart rate increases. Higher humidity, like during our monsoon season, decreases how efficient your body can cool itself and thus raises your core temp even higher.
So what do all these biological functions mean for your golf game? Well if you're not feeling well, obviously your game will suffer. You'll be less focused and may have less stamina. To off-set these functions, try to golf at the coolest points in the day. If you're used to walking the greens rather than driving a golf cart, consider renting the cart to give your body a break from direct sunlight and increased activity. Some carts are even equipped with fans to help cool you down between holes.
Drink plenty of water. Keep towels in your water cooler and place them behind your neck between holes, too. Cooling down this part of your body will help cool down the rest of your body. It is also quite refreshing. Some courses also offer this service in the summer.
Next, compensate on the course.
You may not think that the higher temperatures can physically affect your golf game, swing or ball distance, but you'd be mistaken. According to Golf Digest, you need to compensate for the heat just like you would compensate for playing in higher altitude. There are three variables that affect drive and distance: temperature, barometric pressure, and humidity.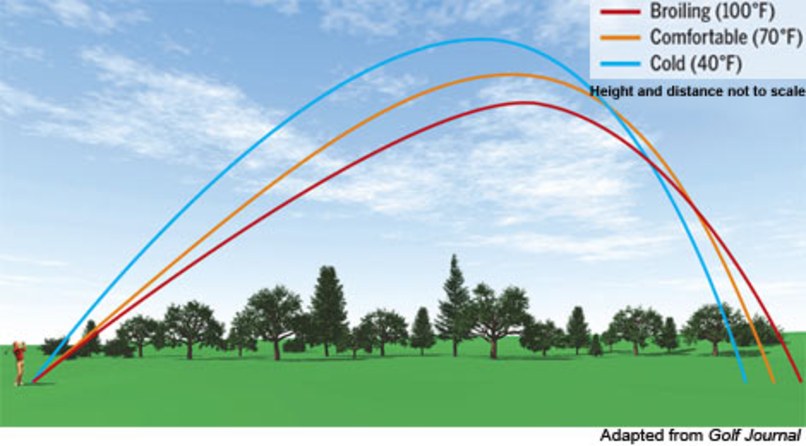 Warm air is lighter and rises more than cold air, so there is less resistance to ball flight. This means lower trajectory and less slicing or hooking. A lower barometric pressure also helps to make air lighter, so your ball can actually go further. Some of the world's best players can add as much as 10 yards to their shots; add in high humidity and the ball can go even further. Dry air is oddly denser than moisture-rich air, so it creates more drag during ball flight.
Unless you're aiming for elite pro status, the higher temperature effects on your game will be pretty minimal but definitely something to be aware of. The bottom line is stay hydrated, stay under cover as much as possible and don't push yourself. There are plenty of Scottsdale golf homes that have wonderful golf course views, perfect for enjoying the greens while cool and comfortable from your own patio! Contact The Matheson Team today to browse through golf course homes for sale in Scottsdale, AZ.
Don Matheson
Realtor | Founder
The Matheson Team – RE/MAX Fine Properties
21000 N. Pima Rd., #100, Scottsdale, AZ 85255
480-405-4228 
[email protected]
[gravityform id="1″ title="false" description="false"]