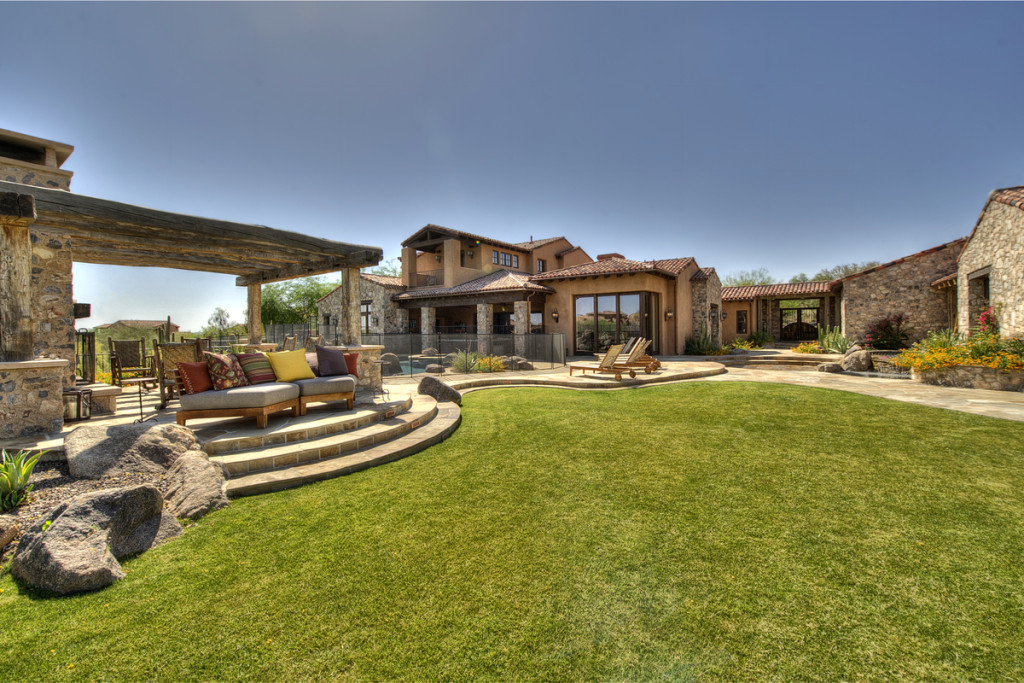 The news is good for the 2015 Scottsdale real estate market. Despite a slower October, sales are up from 2014 and the average price of single-family homes in the Phoenix metropolitan area has increased about seven percent. But as we've been seeing, the supply of homes in the Valley is still lower than the demand.
"The biggest problem we face is a huge mismatch between supply and demand below $300,000," commented Michael Orr, director of the Center for Real Estate Theory and Practice and author of local real estate report, the Cromford Report.
"This is likely to keep prices rising strongly and fastest for areas where the vast majority of homes are under the median sales price of $225,000," added Orr.
This graph from the Cromford Report shows the change in active listings in December 2015 as compared to the same time in 2014. The number of active listings is as much as 50% lower than last year in the lower end of the market, but holding steady in the center of the market around $300k.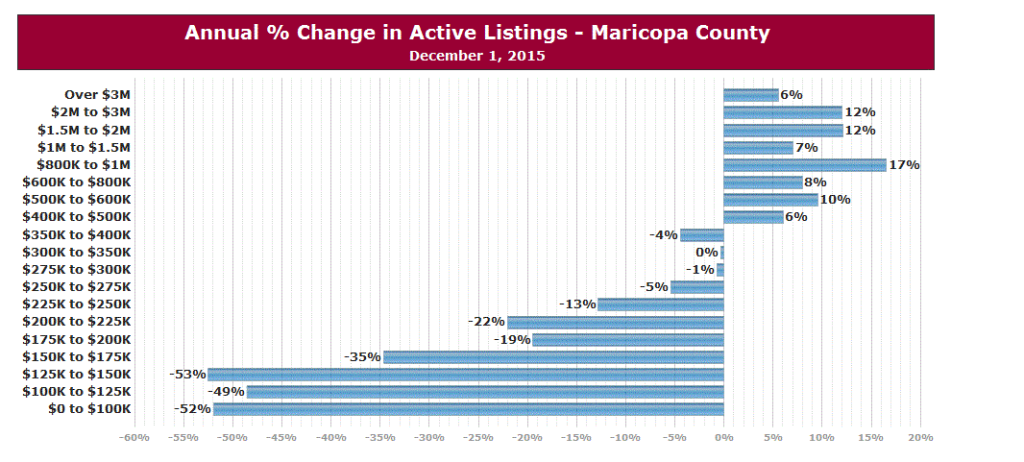 Partially due to the lack of single-family home supply under $300k, the demand and sales of condos and townhomes have actually increased (but the supply is still lower than 2014). The new average price for a condo or townhome in the Phoenix area is hovering around $140,000.
One of the areas of weakness and decline in the Scottsdale real estate market is in the luxury, high end of the spectrum. The luxury market for homes over $2M is decreasing, some suggest due to China's market crash and the instability of the stock market. As indicated in the Cromford Report graph, home listings over $1.5M are 12% higher than last year, suggesting more supply and less demand in this area.
As for next year? Strong and steady, according to experts who attended the 52nd annual economic Forecast Luncheon, co-sponsored by Arizona State University's W. P. Carey School of Business and JPMorgan Chase on December 2. The experts' consensus was to "say good-bye to the recession and keep an eye on slow, steady growth for the state and nation in 2016." Clearly this is the good news we all want to hear right now! A strong Arizona economy with increased personal income and employment will likely lead to an increase in the Scottsdale real estate market for sales and average home prices.
If you're in the market for a new home, Scottsdale golf homes are still a sound investment and there are plenty of properties from which to choose. If you're interested in selling your home, we've already discussed how the holidays and winter months can be a great time to sell. Contact The Matheson Team today for your personal and professional Arizona golf homes experts!
Don Matheson
Realtor | Founder
The Matheson Team – RE/MAX Fine Properties
21000 N. Pima Rd., #100, Scottsdale, AZ 85255
480-405-4228 
[email protected]
[gravityform id="1″ title="true" description="true"]