Spring break is just weeks away and we have you covered with an activity that will keep your kids busy while they have fun and learn.  Whether your child is just starting out in the game of golf or already ranks as a junior golfer, the Topgolf KidZone Spring Break Academy is the perfect 4-day golf program to fit in over school break!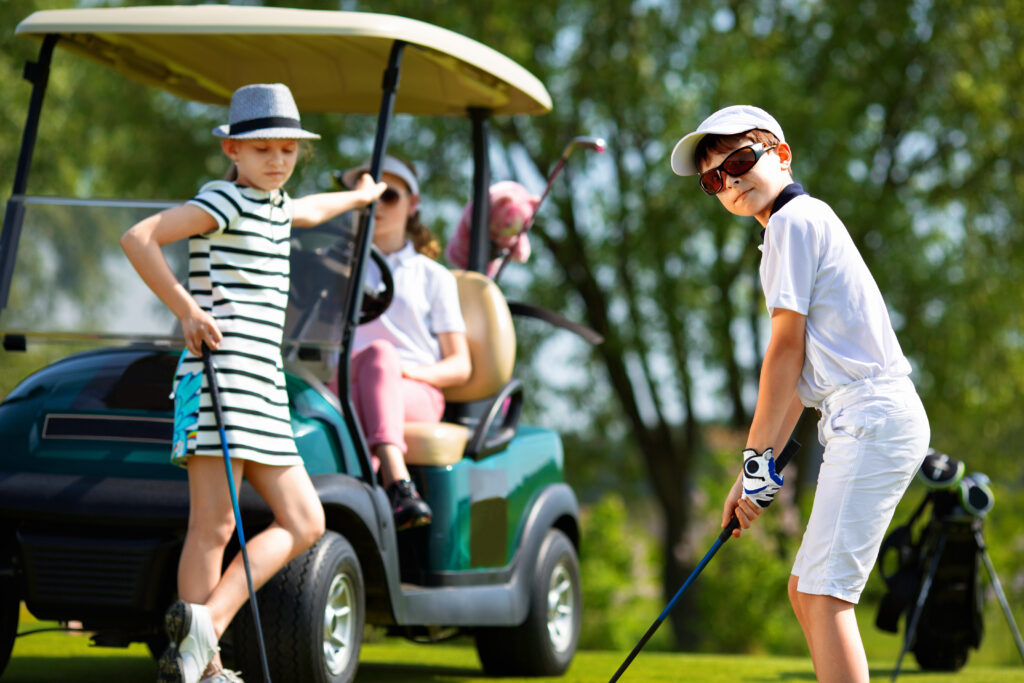 The clinics are designed for a low student-to-instructor ratio so everyone gets the specialized attention they deserve to progress in their chipping, putting and swing.  If they are newbies to the game they will learn the rules and etiquette required for Scottsdale golf courses and clubs in a relaxed, no-pressure environment.  Through fun they will learn core values and and the game itself while honing a solid skill set that will lead them onto the course with resilience and a healthy competitive spirit.
How does it work?  Topgolf Scottsdale at Riverwalk uses micro-chipped golf balls that track each shot's distance in a 240 yard outfield.  There are dartboard-like targets in the ground that determine accuracy and distance from its center bull's-eye.  Everyone's on the same playing field and there's no such thing as fudging your score because it's all calculated virtually and sent to a screen in your bay.
Adults can either drop their 6-12 year old children off at Topgolf to enjoy a couple hours of quiet time on their own or they can stay and head up to their own private hitting bay to work on their swing.  And what a break for the parent when they realize they don't have to schlep everyone's clubs in and out of the car.  Each bay is completely equipped with men's, women's, left-handed and junior clubs.
Done hitting your balls but the kiddos are still in their clinic?  Use the Topgolf app on your smart phone to select your desired TV channel and sit back in the privacy of your bay and enjoy!
There are over 100 climate-controlled hitting bays, 200+ HDTV's, free Wifi, pool tables, interactive video games and giant Jenga.  Topgolf is designed up for the entire family to have fun and just hangout.
Spaces in the clinics will go fast so sign up early for the Spring Academy that runs from March 6th through the 9th from 9:00 a.m. – 11:00 a.m.  The tuition is $99 per student and each participant will receive a Lifetime Membership Card.  You just might have an aspiring Pro in your household and don't know it!
Looking for a home in one of Scottsdale's golf communities?  We have you covered.  Contact The Matheson Team, your Arizona golf homes specialists, by filling out the form below or calling 602-694-3200.
Don Matheson
Realtor | Founder
The Matheson Team – RE/MAX Fine Properties
21000 N. Pima Rd., #100, Scottsdale, AZ 85255
602-694-3200 or 888-656-4830
don@azgolfhomes.com
Contact Form
We would love to hear from you! Please fill out this form and we will get in touch with you shortly.