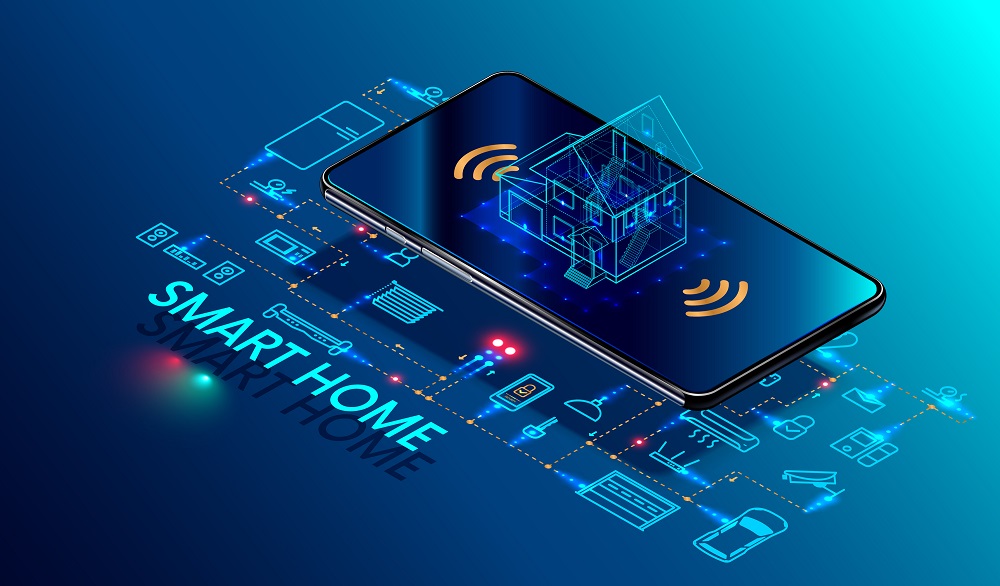 When you're looking for a new golf course home in Scottsdale, you'll see some that are already equipped as "smart homes." Smart homes make life a lot easier, but even if you fall in love with a house that doesn't have a programmable thermostat, hard-wired speakers and other tech, don't worry – 2019 is packed with amazing smart home technology that you can add as soon as you move in.
We've come a long way from Nest security cameras (although those are still great tools to have) and Alexa. Check out the hottest smart home technology this year, which includes:
Wireless LED bulbs
Smart faucets
Smart power strips
Smart refrigerators
Home assistants
Wireless security cameras
Smart locks
Wireless LED Bulbs
Philips Hue has – for a while now – made smart lighting systems. There are a number of other manufacturers in the game now, too, though. With smart lights, you can control everything from color temperature to power, creating light shows and even pairing them up to match what's on your TV screen. You can set timers for when you're away, make a "wake-up" schedule that gets you revved up for the day, or simply save energy with these smart LED bulbs.
Smart Faucets
Smart faucets are convenient and practical. Choose one with a digital display so you can control the water temperature right down to the degree, or pick one with voice-activated technology that works with your home assistant. Some smart faucets even have facial recognition technology built in, so you can set your preferences and the faucet will know it's you.
Smart Power Strips
Smart power strips can help you conserve energy when you're not actually using it – they cut off power to energy-sucking devices that siphon off the electrical grid even when they're "off." Experts say that standby power consumption accounts for 5 to 10 percent of a house's energy use – and it accounts for about 1 percent of worldwide carbon dioxide emissions, too.
Smart Refrigerators
Smart refrigerators can let you know when you're running low on your favorites (as if we aren't all aware of exactly how much ice cream is left in the carton!) and even reorder them for you. You can choose one with a display that reads you recipes, points out expiration dates that are fast approaching, and lets you look inside without opening the door. Some even let you cast from a TV in another room so you can watch in the kitchen.
Home Assistants
If you've gone this long without Alexa or a Google Home, now might be the time to dive in – especially if you're considering using other smart gadgets in your house. The new Google Home Hub even features a display screen that shows you recipes, lets you watch videos and performs all the other tasks your Google Assistant can tackle.
Wireless Security Cameras
You don't have to go wireless, but you can. Netgear, Nest and Ring all produce great cameras designed for capturing and storing video so you can see who stopped by while you were out, why that package on your doorstep was dented or see who's at the door before you make a mad dash to answer it (or pull the blinds – we're not judging).
Smart Locks
Smart locks are, for lack of a better word, amazing. You can choose locks with keypads, proximity locks that let you in when your phone is close by, or those with fingerprint sensors. Some enable you to give temporary codes to the housekeeper, your teenagers or someone else who will be there while you're not, and others let you remotely control the locks through an app when you're away from home.
Are You Buying a Golf Course Home for Sale in Scottsdale This Spring?
Ready to start exploring golf course communities in Scottsdale? Check out our:
You can also check out listings in all Scottsdale's golf communities here.
Don Matheson
Realtor | Founder
The Matheson Team – RE/MAX Fine Properties
21000 N. Pima Rd., #100, Scottsdale, AZ 85255
480-405-4228 
don@azgolfhomes.com