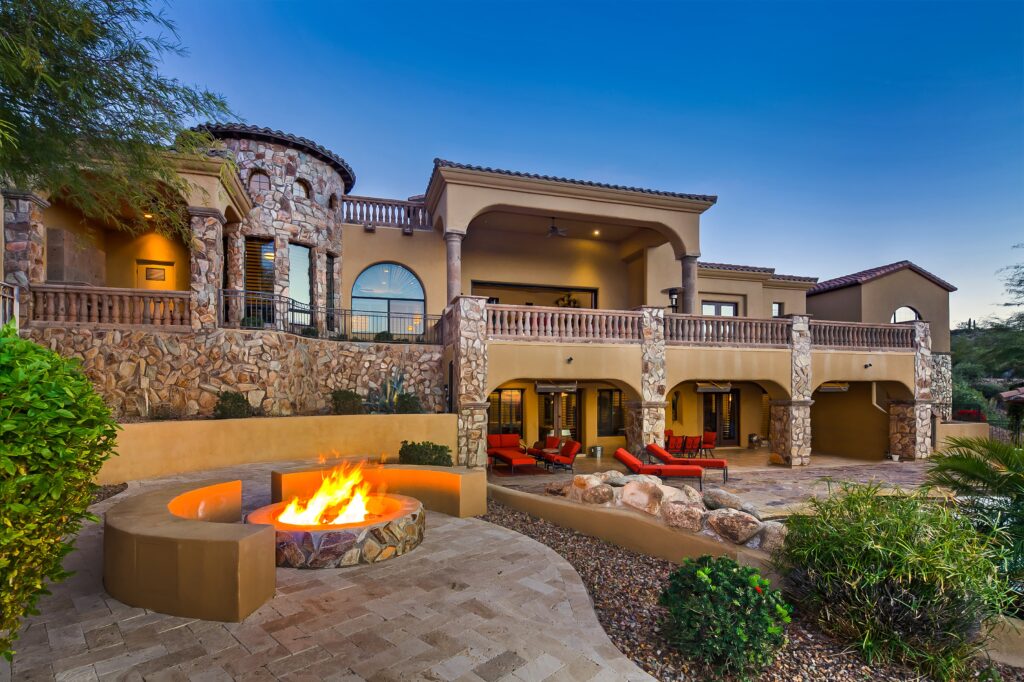 Many Americans have found that there are distinct benefits to working for themselves. In fact, the Pew Research Center estimates about 10% of the current workforce are entrepreneurs. But when you don't have a traditional job with a steady income, applying for any type of loan is more difficult, especially a mortgage.
Here are a few helpful do's and don'ts to help you keep your dream job and score your dream AZ golf home:
Do plan ahead.
As a small business owner, you may be used to making weekly or monthly plans and filling out a ton of paperwork. Applying for a mortgage and purchasing a home is no different. To get the best interest rate and highest loan amount, you will need to provide additional documentation and records (see below), some dating back several years. It's recommended to start the planning process at least one year before applying for a mortgage.
Don't skimp on the notes and records.
The more detailed your accounting and bookkeeping records, the better. Since you can't simply hand over W-2 forms and pay stubs like traditional mortgage applicants, lenders will want to see as many records as possible supporting your stated income. This can include business licenses, profit and loss statements, and possibly both your personal and business tax returns for the last two years. You will want to file a form 4506-T with the IRS, allowing lenders to pull your tax records directly, proving that your numbers are legitimate. This last step is one that is often required by lenders, so it's wise to keep it on your radar.
Do work on your debt to income ratio.
Your debt to income ratio (DTI) is crucial in determining what monthly mortgage payment you can afford. You can start with the simple formula to figure it out for yourself: take your average monthly income and subtract all your housing and debt payments (student loans, car payment, credit card payments, alimony, etc.). This number should not be more than 36% of your income. Specifically, your housing costs alone should not be more than 28%. As you prepare to apply for your mortgage, pay off whatever debt you can early on and know what you can comfortably afford. The more conservative your mortgage amount, the less of a risk you will appear to be.
Don't let your credit score slip.
Business owners, particularly new business owners, often have to apply for bank accounts, loans, and credit cards using their personal credit. Your credit score can take a hit. As with any financial product, your credit score is key in determining your mortgage application status and interest rate. You likely won't get any type of mortgage without at least a credit score of 620. Self-employed applicants should aim for above 700. As you already appear risky to lenders based on your perceived income instability, a good credit score helps lower your risk.
Do save and gather funds.
If you are self-employed, you may need to have, and prove you have, extra liquid funds available. While some mortgage loans require only 3% down, it will be very difficult for you to get that same deal if your income is less stable. Generally speaking, the greater the down payment you can provide, the more invested you will be in the purchase, thus the less likely you are to default and the less risky you appear. If you can make a down payment of 20% or more, you will also eliminate the need for mortgage insurance and the added underwriting step. It's also a good idea to show enough liquid income (think checking and savings) to cover housing costs for a few months.
Getting a great mortgage is certainly not impossible for those who are self-employed, it's just a little more challenging and requires more patience and forethought. But what entrepreneur doesn't like a challenge and a victory?
Don Matheson
Realtor | Founder
The Matheson Team – RE/MAX Fine Properties
21000 N. Pima Rd., #100, Scottsdale, AZ 85255
480-405-4228 
don@azgolfhomes.com