Predictions and trends for Arizona real estate in 2017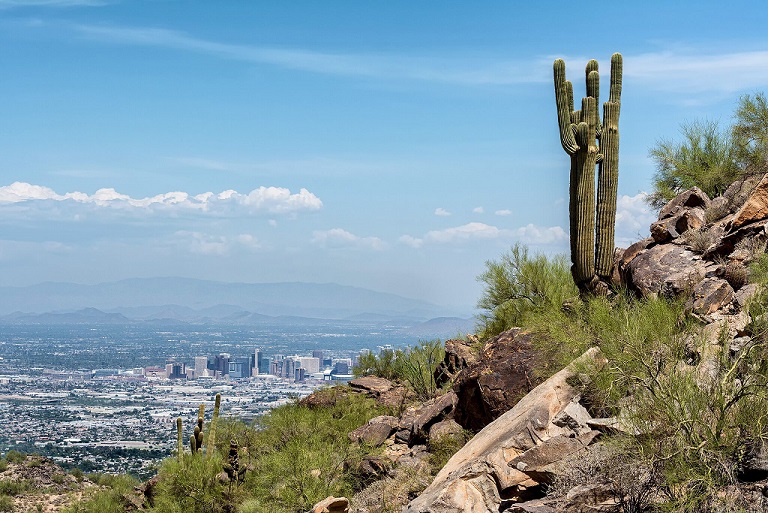 While it's impossible to predict what the year ahead holds for Arizona real estate, we can look to a number of current trends to make a few predictions. Here are three trends that local real estate experts are predicting for 2017:
1) Millennials Take the Lead
The largest demographic group that will be making an impact on the real estate market in 2017 will be millennials. Nationally, millenials are expected to be responsible for 33% of home purchases, despite the recent uptick in interest rates.  In comparison, the parents of millenials are expected to make up approximately 30% of home purchases.
2) Apartment Buildings Take a Backseat
In 2017, the development and construction of apartments in Phoenix is expected to slow down, as well as the sales of apartment buildings. The increase in interest rates is considered to be a factor in the decrease in demand by apartment building investors.
Developers are also looking into other options the land could be used for, like shopping malls, and movie theaters.  Apartment construction won't completely stop, however. Developers will continue to look at possible land sites in the East Valley, Scottsdale, and Tempe.
3) Center of the Valley Shifts East
For years, the center of the Valley has been downtown Phoenix a hub for business and entertainment for decades.
Suburban areas got hit the hardest in the recession, but they are making their comeback, slow and steady.  Chandler, Pinal County, Scottsdale, and Tempe has seen the bulk of post-recession real estate development.  With this recent increase in development in eastern suburbs, the focus for the center of the Valley has shifted east. This trend is expected to continue in 2017 as these areas continue to grow.
The new year has only just begun, and it will be interesting to see which trends from 2016 will hang on through 2017.  Currently the Arizona real estate market continues to look strong.  The Phoenix area is predicted to lead the top 10 metro areas of the country in sales gains when considering both expected sales price appreciation and the expected sales volume.
Now is a great time to buy – contact the Matheson Team, your golf community real estate experts, if you're interested in purchasing a home in the Scottsdale area.
Don Matheson
Realtor | Founder
The Matheson Team – RE/MAX Fine Properties
21000 N. Pima Rd., #100, Scottsdale, AZ 85255
480-405-4228 
don@azgolfhomes.com
Contact Form
We would love to hear from you! Please fill out this form and we will get in touch with you shortly.