Thinking about purchasing a home on a golf course lot?  With anything in life there are the pro's and con's to be considered before making a major decision.
For an avid golfer, hands down living on the golf course is a dream come true!  And why wouldn't it be?  You have unobstructed views with blue skies and lush green grass as far as the eye can see and possibly a bird's eye view of your competition.
But there are a few elements to consider before pulling the trigger on selecting which lot to buy in a golf community.  Before you head out to look for the perfect golf home, share your needs with your real estate agent.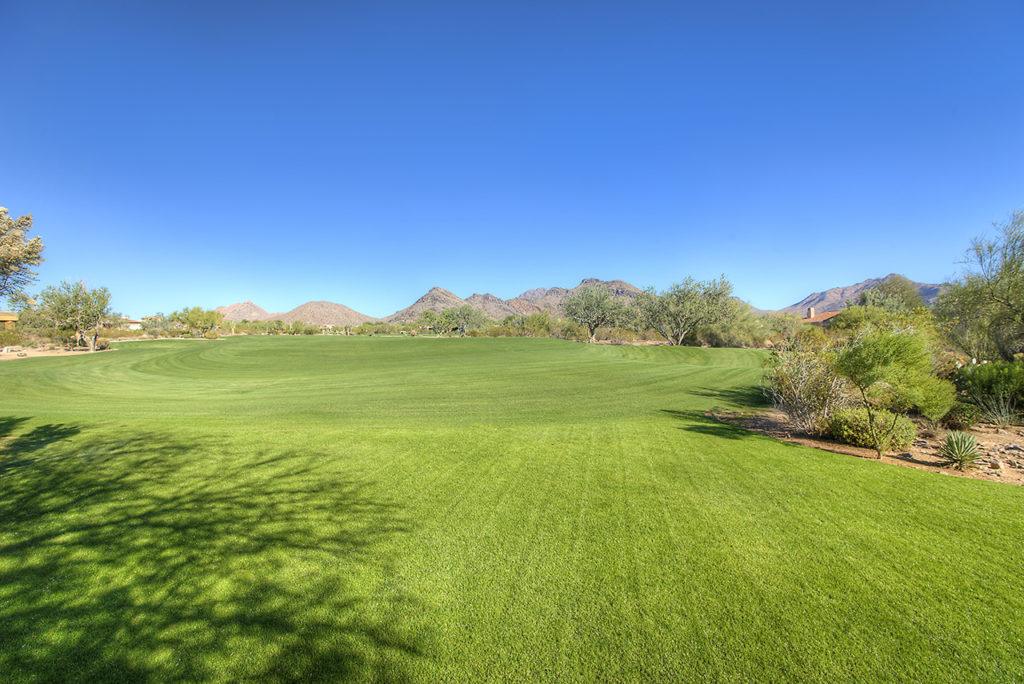 For example, if you are a light sleeper look for a home with the master suite on the opposite side of the course.  If you enjoy seclusion and privacy but still want to live on the golf course, look for a home with deep setbacks.
However, there are many perks to owning a home on a golf course lot and here are a few of them!
The pluses of living on a golf course lot:
Amazing views
Watching other golfers
Increased property values
Resort style appearance and maintenance of landscaping
Ease of access to the course
If you are already sold on the desirability of living right on the course, be sure to keep two things in mind when selecting your lot; cart paths and proximity to the tee box.
The minuses of living on a golf course lot:
Noise from golfers and carts
Stray golf balls
HOA do's and don'ts
Buyer beware, if you need your zzz's, maintenance starts early and often!  Regardless of where your bedroom is located in the home you will likely hear the maintenance crews in the morning, so know that going in.  Golf cart paths could also create noise early in the moring; the up side is most courses only have paths on one side of the fairway so with a little more money to the bottom line, you can find a home on the course without cart paths in front of the home.
If you select a home right behind a tee box you are almost guaranteed that you won't incur any dings in your home's stucco from rogue golf balls.  There will be homes along the course that will see more than their fair share of golf balls in the yard and a few that will go through a window.  There are always surprises on the course from novice and well as tenured players!
Are golf course lots kid-friendly and pet-friendly?  It depends on the golf community and what the CC&R's say.  If you have young kids or pets, a golf course lot may not be the best choice for you.  Check those conditions out with your real estate agent or the community's HOA before you start your home search!  Some courses restrict evening walks on the course and strictly prohibit pets on the course at any time.
Most golf course lot homes are an oasis of space, serenity and style!  While there may be a few drawbacks on a few select lots, overall we feel the appeal and merits of living on a golf course lot outweigh any perceived negatives!
Ready to start looking for your perfect home in a golf course community?  Contact The Matheson Team who specialize in luxury homes in the North Scottsdale golf communities!
Don Matheson
Realtor | Founder
The Matheson Team – RE/MAX Fine Properties
21000 N. Pima Rd., #100, Scottsdale, AZ 85255
480-405-4228 
[email protected]
[gravityform id="1″ title="false" description="false"]