Phil Michelson is an all-time fan favorite here in the Arizona golf community and every time he steps onto one of our courses, the local crowds go wild.   Michelson just finished playing in the 2017 "record crowd" Waste Management Phoenix Open and took home a prize money payout of $90,953.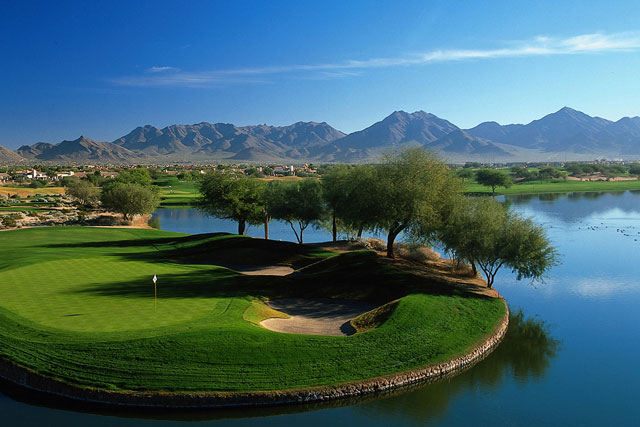 He's ranked as one of the wealthiest golfers in the world and he's also one of the most generous to our local community.  Although he currently lives in San Diego, his alma mater is ASU in Tempe, Arizona and he's giving back yet again!
Last month Mickelson was in the news for purchasing yet another Arizona golf course and this month, ASU's Sun Devil Athletics share the news that he is going to design "the single greatest short-game facility in the country".
Mickelson along with his former ASU coach already own two Arizona courses, the Goodyear's Palm Valley Golf Club and Scottsdale's McDowell Mountain Golf Club and will soon close escrow on a third, the Ocotillo Golf Club in Chandler.  He won't be the sole owner but he headed up a team of investors in this latest golf acquisition.  Leadership is in his blood and he'll be taking the lead along with ASU's two head golf coaches, Thurmond and Farr-Kaye, in the design of the Papago Golf Course facility in Tempe.
You could say Arizona formed Phil Michelson's career path.  While Mickelson was at ASU he was a 4-time All-American champ and continued on to become a 3-time NCAA champion, finishing off with a PGA Tour win in Tucson as an amateur in '91.
Mickelson is a household name here in Arizona, especially in Tempe.  Phil's brother, Tim Mickelson, was the accomplished head coach for the ASU men's golf team for the last five years.  He just stepped down late last August to follow one of his former students, Jon Rahm, into the pros as his agent.
Arizona State has entered into a 30-year contract with Papago Golf Course, where the short-game facility will be built, and will be the home course for the ASU women's and men's golf teams.
It only reasons that Phil Mickelson, the short game maestro, will lead the design for the greatest short game facility to be built in the US.
Looking for a golf home in Arizona?  Fill out the form below and one of The Matheson Team will contact you shortly.
Don Matheson
Realtor | Founder
The Matheson Team – RE/MAX Fine Properties
21000 N. Pima Rd., #100, Scottsdale, AZ 85255
602-694-3200 or 888-656-4830
don@azgolfhomes.com