Golf clubs are an essential part of the sport, whether you are new to golfing or a seasoned pro. Eventually you will need new golf clubs or want to upgrade a few of your clubs. This guide is here to help!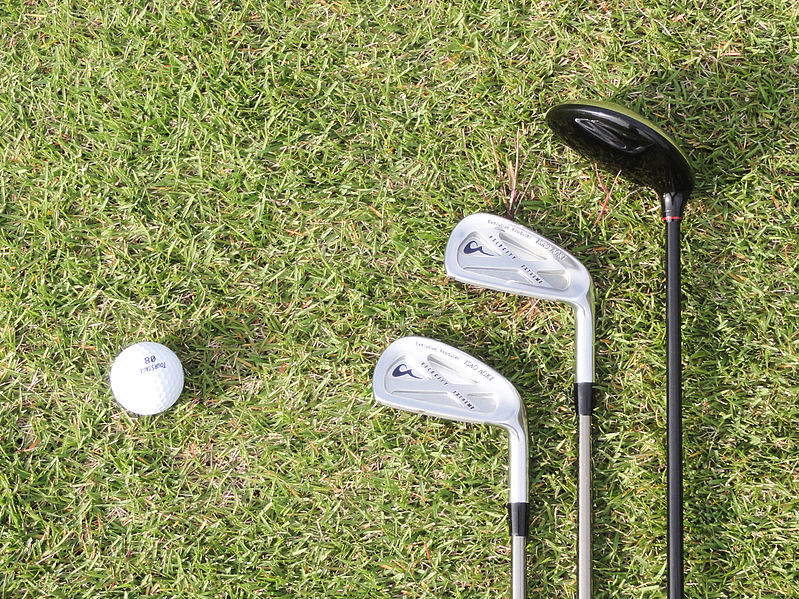 If you are a seasoned golfer, you already know that having the latest and greatest golf clubs is key to staying competitive. If you're a beginner, there are so many options out there that you may not know where to start. No matter your skill level, this guide will show you how to select new golf clubs that are right for you.
Before starting to select new golf clubs, ask yourself a few questions. What is your skill level? Are you looking to upgrade your golf clubs? Do your clubs have the latest technology? What do you like about your current clubs, and what would you like to change? Once your goal is in mind, the new golf clubs that you select should fill the void in your game while making it more enjoyable.
Where to Start
A good baseline or starter set for any golfer should include a driver, a fairway wood, a hybrid, an iron set, a wedge, and a putter. Keep in mind that the rules of golf limit all golfers to 14 clubs in a bag. You don't necessarily need to have 14 clubs in your golf bag, especially if you are a beginner. It is recommended that beginners start off with a half-set. More seasoned golfers can use this as a base set or foundation to then tailor to their particular style.
Driver. The driver is used mainly on par 4 and par 5 holes. No golfer can go wrong with a big head driver. This will definitely provide the necessary hit the ball needs to go long and deep into the fairway. It is also recommended to inspect the loft on a driver. Some drivers have a bit more than 10 degrees and can provide the edge you need. Depending on your skill set, you may also consider a steel-shafted driver over a graphite-shafted driver.
Fairway wood. The fairway wood is used to hit the ball from the fairway onto the green. Some fairway woods can also be used as a driver on a par 3 hole. Depending on your skill set and style, the fairway wood can be used to help achieve height on shots, replace a 3 iron, or to hit the ball off the tee or out of the rough.
The larger the club head is on a fairway wood, the easier it is to achieve more distance. A 4 wood often replaces a 2 iron, a 5 wood can replace a 3 iron, a 7 wood can replace a 4 iron, and a 9 wood can replace a 5 iron.
Iron set. The most expensive equipment in your golf bag will be the iron set. But for good reason. The set should include six to eight irons. Typically, golfers start selecting their irons based on the size of the head. Irons are composed of hybrids, traditional midsize, and oversized heads. When selecting your iron set, you should really consider your skill level. Steel or graphite shafts will be best. More on steel versus graphite in part two.
Although selecting new golf clubs can be tedious, this preparation will help you start feeling better about your equipment. See our post on the best Valley pro shops to determine where to get your new clubs. In the next part of this guide, we will round up the other golf clubs that will help complete your baseline set and review different golf club compositions. Remember, before you buy any club, always test the clubs to fit your size and skill level!
Need a good Arizona golf course community to practice with your new golf clubs? Or are you in the market for a Scottsdale golf home that makes golfing an easy, regular part of life? The Matheson Team can help! We're experts in Arizona golf communities, including those with the best pro shops, instructors and championship courses! Give us a call anytime to learn about the best courses and gear in the Valley.
Don Matheson
Realtor | Founder
The Matheson Team – RE/MAX Fine Properties
21000 N. Pima Rd., #100, Scottsdale, AZ 85255
480-405-4228 
don@azgolfhomes.com