Maybe you've always dreamed of retiring in the Scottsdale area, or you visited friends here and love the plethora of available golf courses and communities.  Whether you're looking for a primary residence or a winter residence, you may be wondering if you should buy versus rent.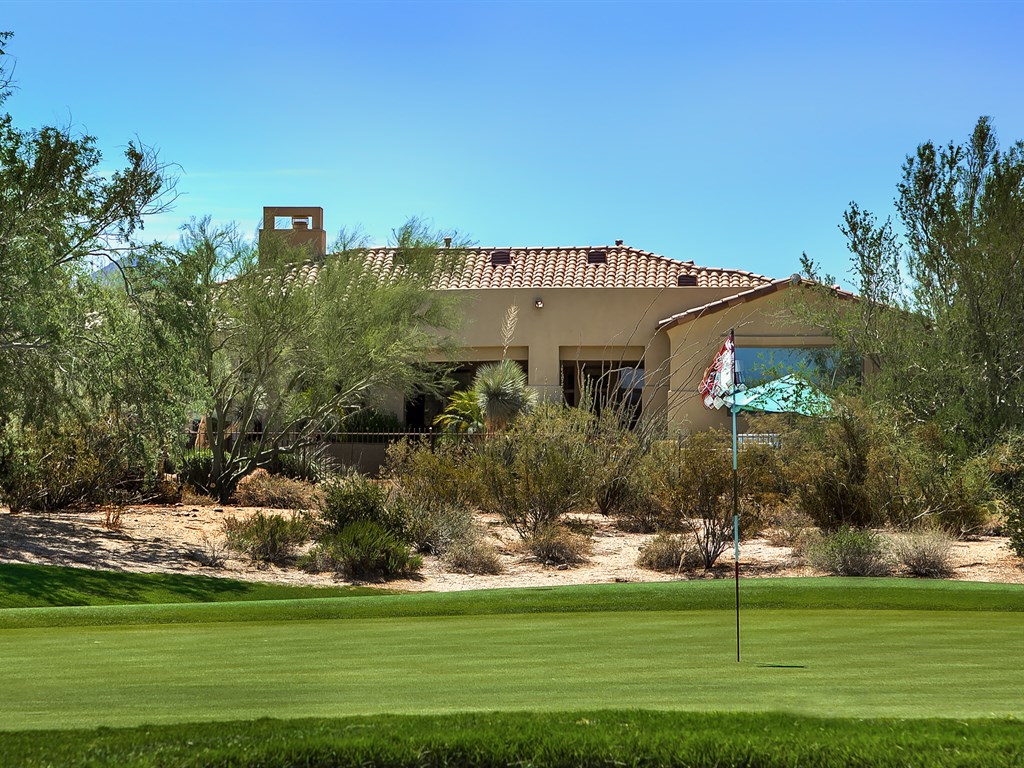 There are the typical things to consider, like the cost of a mortgage (principal, interest, taxes and insurance) versus what you would pay in rent, and how long you plan to live in your home. But The New York Times has shed some light on four things that are hard to account for in basic math calculations and thus things you may not have thought about in the consideration to buy versus rent.
Rising rent
While both rent and home prices can fluctuate, we've seen that Scottsdale and Phoenix area rental prices have been increasing. So in a way, buying your home is a way to lock in the cost of housing. So if buying the home and renting the home are at a similar cost now, if the rent increases you could be paying more down the line.
The Times recommends asking yourself two questions to determine if how big of a factor this "insurance policy" is for you: could you pick up and move to a different location fairly easily, and how much new construction is going on around you? Rents don't tend to increase as sharply if the housing supply is meeting demands.
Automatic savings
Although it may seem hard to see paying a mortgage as saving money, it definitely could be. If you plan to stay in your home for the life of the mortgage loan, you could set yourself up to live free and clear. Or you could turn around and sell the home to downsize, pocketing the extra equity. Of course you could also make a habit of saving money while paying rent to a landlord, but paying a mortgage makes it a little more automatic.  Plus if the value of your home rises during the time you own it, you get the extra equity from appreciation.
Tax breaks
The New York Times uses the example of putting your saved money into stocks versus into a home. Stocks can give you a faster and higher return, but you'll pay taxes on the returns. When that money goes into your home, you get returns for free. But you have to think of the returns a little differently – not monetary, but the return or benefit of having a place to live, or "imputed rent." Plus, the profit you make on selling your primary residence – up to $500,000 – is tax free.
Hidden maintenance costs
Not having to worry about repairs and maintenance on the place you are living in is definitely a big advantage to renting. Maintenance costs can also skew the rent versus buy calculator for this reason. Unforeseen repair, replacement and maintenance costs have to be dealt with and paid for if you own your home. In this category, homeowners take all the risk.
Many will tell you to set aside money along with your mortgage to help cover these pop up costs, but it's hard to know exactly what will go wrong and when. And how much of your savings you'll need to dip into.
These tips are not meant to give you some food for thought when weighing the decision to buy versus rent, and to help you look at the question from every perspective. No matter which route you go, you should always work with a trusted Realtor® who knows the area and your financial parameters. A Realtor® can also help you weigh your decision, which may vary between different property opportunities.
If you are looking to rent or buy a home in one of our beautiful Arizona golf communities, the Matheson Team can guide you through the available options, and help you find the right property for your lifestyle. Contact us today by calling 602-694-3200 or filling out our contact form below.
Don Matheson
Realtor | Founder
The Matheson Team – RE/MAX Fine Properties
21000 N. Pima Rd., #100, Scottsdale, AZ 85255
602-694-3200 or 888-656-4830
[email protected]
[gravityform id="1″ title="true" description="true"]