What's the latest in algorithms and AI features in golf?  The Arccos Caddie, a smart phone app that lets your phone analyze distance, elevation, which way the wind is blowing and how fast, and a whole lot of other elements before it suggests how to take your stroke.
Wait a minute, we just got use to the GPS yardage and cloud computing statistics of our strokes but what is this AI nonsense? The Arccos Caddie is an ad-on to the Arccos 360 that functions as a real live caddie would on the course.  It suggests which club to use, gives you an analysis of your shot-by-shot strengths and weaknesses, and on top of all that, it stores data to the cloud on what your golf buddies did on the same hole that you can access later.  We thought that selling feature would get your attention!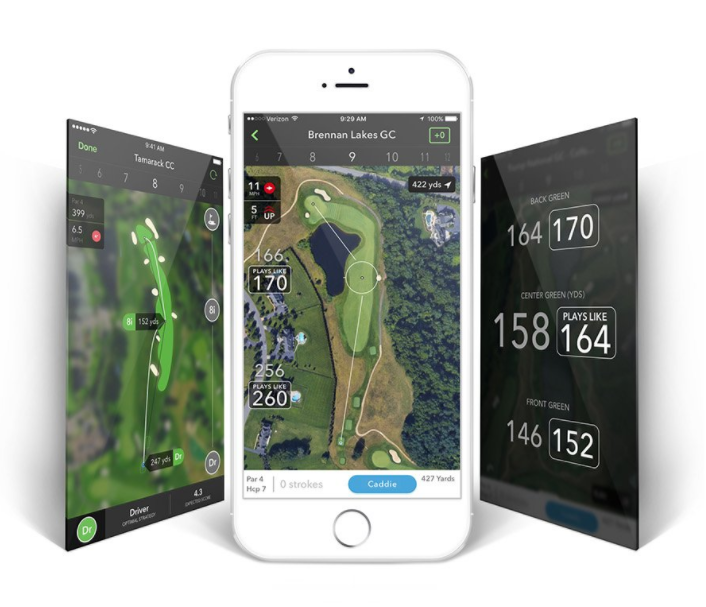 And the best feature is it determines your strengths and weaknesses not only on a hole-to-hole basis but on a round-by-round analysis as well, so you can look at the bigger picture over a beer on the 19th hole.
While this artificial intelligence meme is taking other industries by storm, is it a fit for golf?  While a golfer can understand an analysis of performance of a past game, how can an app take that game, figure in the current weather conditions and come up with specific directives on how to play the hole?  Understandably the course topography isn't going to change that much from the last time you played it, right?  It seems not too long ago that we just acclimatized to the GPS distance feature and now they are throwing this 'plays like' feature at us.  And will we have to turn this app off as well to conform to the rules of golf while on the course?
One thing is for certain, this AI caddie is cheaper than paying for the real thing.  The cost of the app is by subscription and is $7.99 per month, $39.99 for 6 months or $49.99 for 1 year and that includes a 30 day free trial.  So if you are willing to carry your own bag, that's a heck of a deal!  Don't forget you need to have the original Arcco's app already installed, and that's around $250 and then you'll need to put one of their sensors into each of your grips.
If golf is "your" game the effort and cost is nominal in comparison to what a round of golf with a real live caddie would be.  The app has only been on the market for about 3 months so you might want to sit it out until the bugs are worked out, or dive head on in and listen to your phone on how to take your next shot!  After all, what golfer doesn't want to improve their game and who wouldn't love their own caddie on every hole!
Looking for some great advice on purchasing a golf course home?  The Matheson Team specialize in golf communities in Arizona and can give you some free directives and analysis in specific markets just for the asking, no app required.
Don Matheson
Realtor | Founder
The Matheson Team – RE/MAX Fine Properties
21000 N. Pima Rd., #100, Scottsdale, AZ 85255
480-405-4228 
don@azgolfhomes.com