Junior golfers take the lime light in the month of April in what most hope will be an annual event here in Arizona.  The Junior Golf Association of Arizona (JGAA) and the Southwest PGA Foundation have spearheaded more than a dozen clubs to step forward and promote April as Junior Golf Month.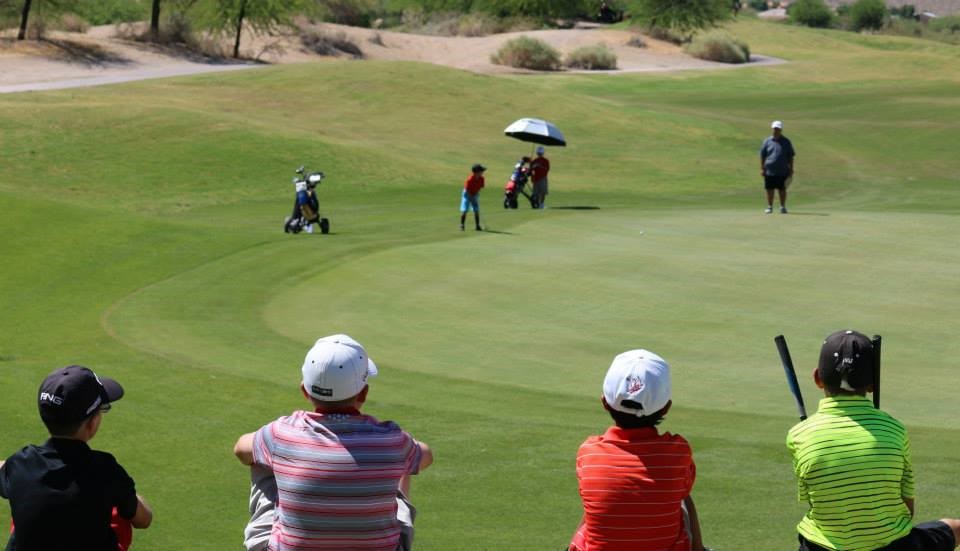 The goal is to help juniors break into the game of golf and in effect will pass the baton from generation to generation!  More than a dozen participating clubs have set up unique promotions and fund raising ideas through the month and the proceeds go to junior golfers of all skill levels.  As a golfer you can do your part by inquiring whether or not your club is participating when setting up your tee time!
The JGAA is a non-profit that relies solely on the generosity of the community, clubs and individuals to promote junior golf by introducing the game into the schools and to non-golfing juniors through scholarships, programs and golf tournaments.
The Southwest Section of the PGA is broader in scope and supports the men and women who promote the tournaments and junior golfers in Arizona and Nevada.  We are proud to announce that our Southwest section is the fifth largest of the 41 entities that make up the PGA of America.
How are the proceeds used? One example is after school golf programs and the offset of full green fees.  Currently over 17+ clubs have generously pitched in to promote junior golf through $5 play.
Did you ever stop to think that the next generation of golf can impact your bottom line? If you are a homeowner in a golf community these youth will grow the game and support the communities in which they play.
Looking for a great home on the golf course?  The Matheson Team specializes in the golf communities in Scottsdale and can help you find the perfect dream home.
Don Matheson
Realtor | Founder
The Matheson Team – RE/MAX Fine Properties
21000 N. Pima Rd., #100, Scottsdale, AZ 85255
480-405-4228 
don@azgolfhomes.com