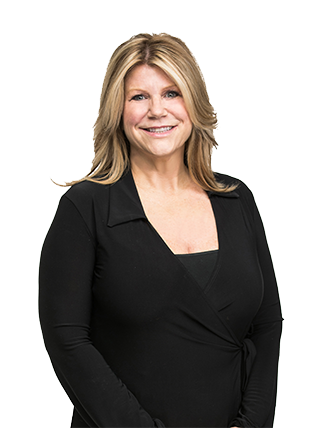 Tracy is a sales agent with The Matheson Team. Prior to joining The Matheson Team in 2005, Tracy spent 4 years at DC Ranch Realty in Scottsdale. She is an Arizona native and earned her Arizona Real Estate License in 2002. Prior to selling real estate, Tracy was an Event Coordinator at Barrett-Jackson Auction House. She holds a Bachelor of Science degree in Communication from Arizona State University.

We have had the most brilliant experience buying a condo with Tracy. She has been reliable, trustworthy, efficient, and offered great local knowledge and honest answers throughout the buying process. Spending time with Tracy viewing properties has been a pleasure, she knows the market so well, and has a great feel for the sort of place we wanted. We couldn't be happier with her service and with our purchase.

Ali Pike
There are good realtors, great realtors and then there are realtors that are in a whole different category. Tracy Phillips of RE/MAX Fine Properties-Matheson Real Estate Team, was recommended to me by a colleague whose opinion I highly regard. Tracy is nothing less than a master at her profession as a realtor in Scottsdale, AZ and surrounding areas. Part of the reason she is so very skilled at Scottsdale real estate is that she's lived in the area all her life, is always on top of what's happening, keeping up with the latest changes from future commercial construction, tech companies moving in and areas that would be a great buy for appreciation, etc. A highly attentive listener, Tracy has an impeccable memory and is a superb negotiator who tells it like it is. These attributes, combined with her genuine interest in learning what's important to her clients are some of her outstanding qualities, which are imperative for a successful outcome. Polite, smart, personable, very professional and the hardest worker I know, Tracy exceeded my (very high) expectations. I highly recommend her.

Sandra Crook
I've had a dozen long distance moves over the years and know the difference between good and bad realtors. Tracy Phillips is the best I've ever had. We sold our house in Chicago and had 60 days to be in Phoenix. She worked like crazy on all three visits showing us relevant properties in the right neighborhoods. She negotiated professionally, helped us with the mortgage company, title company and all the inspections, and made sure that the closing happened on time. If you need a real estate professional in Phoenix, Tracy Phillip will exceed your expectations.

Mark
We loved Tracy from the moment we met her! She has extensive knowledge of every area we had in mind and ultimately was very helpful in picking the right area for us. She also pointed out things to us we never would have thought of on our own. Definitely a fantastic realtor to have on your side!!!! She made the whole process as easy & quick as possible! We are super happy with her and we will certainly be a repeat client!!!

Wendy
My wife and I consider ourselves beyond lucky to have found Tracy to represent us for our purchase in Scottsdale. Not being from the area, we relied upon her expertise to explain the pros and cons of the different communities we were interested. She is an AMAZING wealth of knowledge. I know for certain we would not have gotten the home we are in now if was not for all of her efforts! I recommend 100%s

Dave