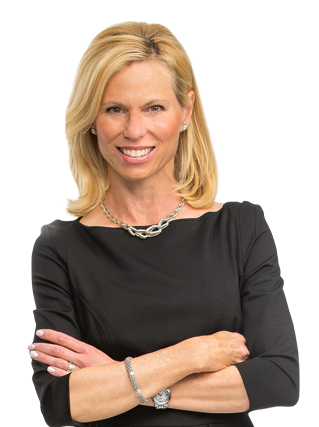 Born and raised in Waterloo, Ontario, Canada, Jenny completed her undergraduate studies at the University of British Columbia, graduating with a Bachelor of Arts in Economics.
After assisting her husband, Don, in establishing his real estate business when they moved to Arizona in 1995, Jenny began graduate studies at Arizona State University. She graduated in 1998 with both an MBA and a Master of Science in Economics.
Jenny spent a year at PriceWaterhouseCoopers PLLC, where she primarily assisted with litigation support engagements involving property value diminution studies, leveraging her background in residential real estate and her academic training in economic and statistical modeling. In 1999, she rejoined her husband's expanding real estate practice. Since 2005, their team has ranked consistently among the top RE/MAX teams in Arizona and the US.
In addition to managing The Matheson Team with her husband, Jenny represents both Buyers and Sellers in the purchase and sale of homes, primarily in the Scottsdale and Paradise Valley markets. Experience, education and exceptional attention to detail are the key ingredients to serving her clients with a very high level of service, which is evident in the fact that she works entirely by referral.
In her spare time, Jenny enjoys walking her dogs, playing tennis, and golfing.

Jenny was there to sell my current home and find me a fabulous new home. Her professionalism, knowledge, honesty, integrity and hard work and ethics were very much appreciated and respected. She constantly impressed me on how well spoken she was to everyone involved in the selling and purchasing process. I highly recommend The Matheson Team.

Julie S.
Jenny is the most knowledgeable agent I've ever spoken to. Took the time to explain and answer any questions I had. I will not do a real estate transaction in the Scottsdale area, buy or sell, without her. She's simply the best!

Ken Lebovic
Jenny was our Realtor in looking for a home in North Scottsdale, she listened to our requirements and was able to find us a beautiful home. Her expertise and professionalism is without question truly exceptional. Jenny and her assistant Angela were absolutely wonderful to work with and kept us informed at every step along the way. Jenny has a computer full of contacts for every occasion. Would we recommend them to others- absolutely- every time- without reservation.

Patricia Chadwick
Jenny is the best realtor we have had in 30 or more years. Responsive immediately to text messages, emails, phone calls. Always helpful, polite, and puts her clients first. After over a year of looking for our perfect house with her commitment we found one that suited our budget and requirements. Jenny is extremely professional. We will happily recommend her to anyone. She continues with her commitment after closing on your home too!

Cathy Bird