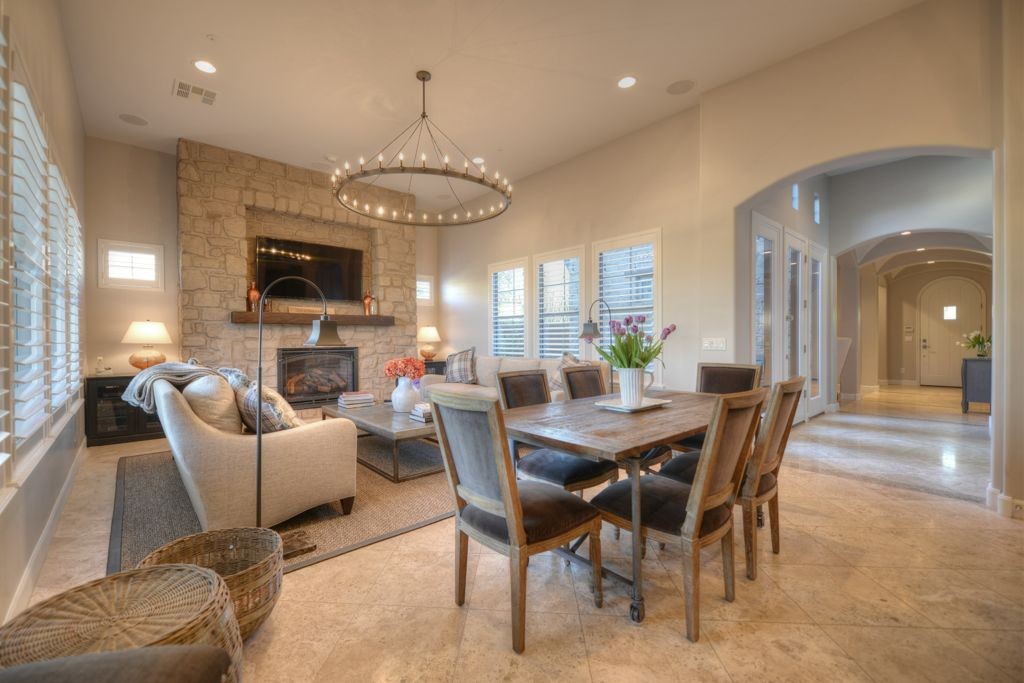 The real estate sales process is a detailed one, but there are things you can do before even meeting with a real estate agent to make the most of it and ensure a great offer on your Arizona golf home for sale.
Of course, an experienced and professional real estate agent can make all the difference in the world, but these small steps will help you get started.
Separation. Emotionally separating yourself from your home is the first step to take when getting ready to sell your property. It can also be the hardest, since you probably associate your home with memories and important life events.
Try to think of your home strictly as physical property or a product, and remember that you are not selling your memories. Look to the future and all the new memories you'll make in your new home.
De-clutter. Removing some personal items and clutter from your home will allow buyers to easily envision themselves in your home. Less clutter can make rooms and spaces look bigger, as well. This is a good opportunity to go through collectibles and belongings to determine what you want to keep and pack, and what can be donated or thrown out.
Organize. From closets to cabinets, plan on your potential buyers looking through every space. You want your clothes hung neatly, not busting out of the spaces and looking like the storage isn't big enough. Plates should be stacked nicely, pantry items aligned and ordered, books and knickknacks kept minimal, clean and organized.
Part of this stage should also be removing and storing anything you want to keep, like window coverings, appliances and lighting fixtures. That will eliminate any questions about what conveys with the home for sale. Also consider renting a storage unit for some of these items to help with de-cluttering and organization.
Leave just enough furniture and décor in rooms to give buyers an idea of what the space can be used for. Check out these home staging secrets for great ideas.

Repair.
Try to make all the minor repairs you can. The less a buyer sees that needs to be fixed, the more he or she will consider your home move-in ready. Fixable repairs include patching holes in the wall, fixing plumbing leaks, adjusting doors, cabinets and drawers that don't shut properly, and replacing burned out light bulbs. If you have bold paint colors, you may also want to consider painting your walls more neutral colors.
Clean.
This may seem like an obvious one, but be sure to clean your home for sale EVERYWHERE. You want your counters to sparkle and your windows to be crystal clear. Polish fixtures, change air filters and make sure showers are free of mold and stray hairs. You'll likely need to vacuum and dust daily to keep up appearances, but it's well worth it.
Be sure not to neglect the exterior of your home either. In Arizona golf course communities, the curb appeal and resort-style backyards of luxury golf homes are just as important as the interiors. Keep landscaping trimmed and free of debris, wash windows and make sure any furniture you choose to leave is in good condition. Always highlight the exterior features and view, if you have one.
Ready to sell your property and find your dream AZ golf home? Contact The Matheson Team for even more tips and the experience to prepare your home for a successful sale!
Don Matheson
Realtor | Founder
The Matheson Team – RE/MAX Fine Properties
21000 N. Pima Rd., #100, Scottsdale, AZ 85255
480-405-4228 
[email protected]
[gravityform id="1″ title="false" description="false"]