We all need a break now and then, even when it comes to a beloved passion like golf and when you live in one of the surrounding Scottsdale golf homes. Whether it was warm weather, a persistent injury or a busy schedule that kept you away, you knew you'd always go back to the greens.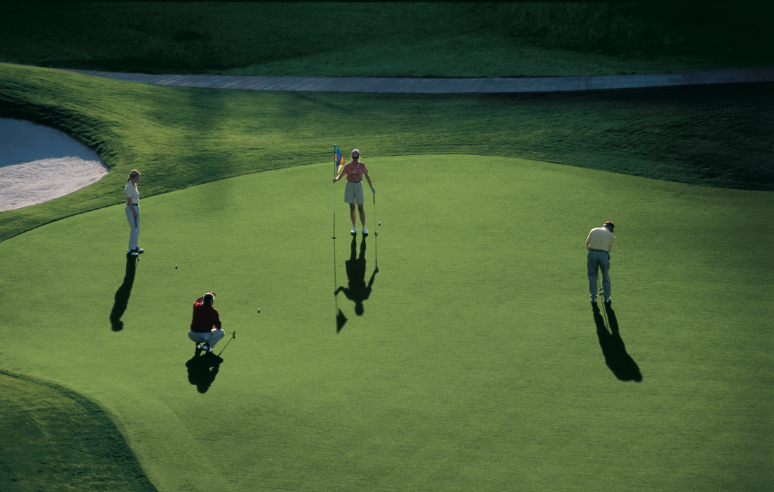 When you're ready to pick up the clubs again, it can be both exhilarating and frustrating. Maybe old habits never died, or new issues have popped up. Below are five tips we've collected on how to come back from a golf break:
Check your gear. Pay particular attention to the shafts and grips of the clubs, as these can weaken over time and with constant use. If something doesn't look quite right, take it to a local pro shop (try one of our favorites) to advise on what repairs they can make. While you're there, you may also want to get your clubs re-grooved. If you're not able to control the ball and the get spin you're looking for (and had before your hiatus), it could be a simple re-groove fix.
Take a lesson or two with a golf pro. This is never a bad idea, but taking a lesson as you're getting back into the game can be like hitting a reset button. It's also a good way to lock into correct posture and form before falling into the same old habits, especially if your "golf muscles" haven't been used for a while.
Hit the gym. Unless you've been compensating for your golf break with other sports or workouts, you're likely not as strong and don't have as much endurance as you did before your hiatus. Even golfers can use some strength training and flexibility workouts like yoga.
Hit the range. But don't just grab your 100 worst balls, pick up your driver, and go. Think about what you want to accomplish, whether it's distance, accuracy or consistency. Keep your goals relevant and attainable, especially considering you've been away from the game for a while. If you're a goal-oriented person, having these goals could help you bounce back more efficiently.
Knock the rust off. Be strategic as you practice and make your way across the course. Start with putting. This can help you get your feel back and actually seeing the ball go into the hole can boost confidence. Work your way to the edge of the green, get a feel for speed, then move into a lofted club. Slowly move further away from the green. Try partial and intermediate wedges to get your body acclimated and your timing down. Then it's time for the driver. It's important to work on your tempo and timing, something a pro can certainly help with. Don't be afraid to shorten your swing when you are first starting back to help you feel in control, then lengthen it out.
Remember to go easy on yourself. Playing new courses and relying on good golfing buddies can help make your comeback as enjoyable as possible. Of course living in Arizona golf communities means you have easy access to pro shops, practice ranges and multiple courses. Take advantage of it!
Not in an Arizona golf home yet? Contact The Matheson Team to search golf course homes for sale in AZ. Experts in all Arizona golf communities, we'll help you find the right one for you and your game.
Don Matheson
Realtor | Founder
The Matheson Team – RE/MAX Fine Properties
21000 N. Pima Rd., #100, Scottsdale, AZ 85255
480-405-4228 
[email protected]
[gravityform id="6″ name="CONTACT US" title="false" description="false"]