Have you loved your visit in Scottsdale so much that you would consider retiring here? Or maybe you'd just like a place to escape the cold, harsh winters on the East Coast? There are plenty of attractive Scottsdale golf homes available and great benefits to living in Arizona golf course communities!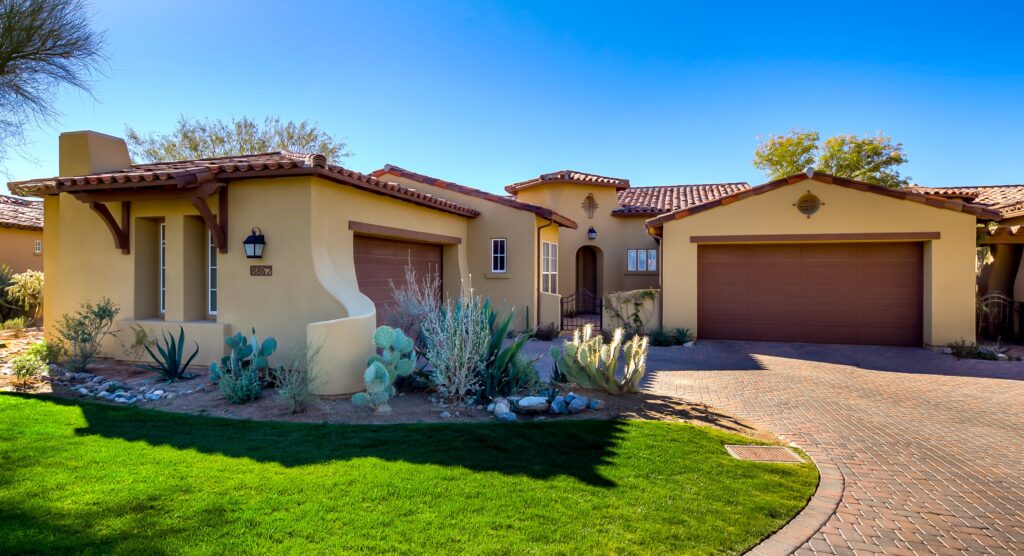 Whether you are looking for a retirement home or a vacation home, or even an additional investment property, there are some key tips and tricks that will help make your second home buying process as smooth as possible.
Tip 1: Think about the long-term.
It's easy to vacation somewhere once and decide it's the perfect place to live part-time. But if you're considering a purchase, be sure to do your research on the location and think about how long you plan to keep and live in the second home. Also, think about who will be occupying the home, accessibility for you and your family (both aging people and children) and the amenities that you'd like. What you want now may not be what you want in a few years.
Tip 2: Research.
As we alluded to in tip 1, know the area that you want to purchase in. Drive around, get to know the community, the grocery stores, the restaurants and where you'd spend a lot of your time. Make sure that the Arizona golf course communities that you are looking at have everything you are looking for. You can also inquire with your real estate agent about community amenities and demographics.
Tip 3: Size and space.
As you're thinking about the long-term benefits and enjoying of your property, consider what sort of residence will be best for your needs. If you don't plan on having many guests and want to be able to come in and out easily, perhaps a condo in a gated community is right for you. You get the security of a "lock-and-leave" property and less landscaping and square footage to maintain. Or, if you plan to spend at least half your time in the second home and you know you'll have family and friends visiting, consider a home with multiple guest rooms or even a detached casita. Also, consider if the second home now may become your primary home in the future after you retire.
Tip 4: Know your finances.
As with any home purchase, you need to have a good understanding of where you are financially and how you plan to pay for the second home. If you will be financing any part of the home, note that there may be differences in qualifying for a mortgage for a second home as opposed to a primary home. Speak with a mortgage broker, financial adviser, or banker in advance and have a pre-approval letter before you start the home search. Or, if you plan to pull money out of an account to pay for the home, do your research and make sure you know of any applicable taxes that you may have to pay when you withdraw.
As the economy recovers, the demand for second homes is growing. Some sources estimate that one in every three home transactions in Arizona are not primary residences. Following a few of these tips will help make your experience positive and get you into your new AZ golf home just in time to escape the snow and soak up the sunshine!
 
Don Matheson
Realtor | Founder
The Matheson Team – RE/MAX Fine Properties
21000 N. Pima Rd., #100, Scottsdale, AZ 85255
480-405-4228 
don@azgolfhomes.com